The EMNES Coordinating Team (CT) is composed of the Scientific Coordinator and the Administrative Coordinator assisted by an assistant coordinator. The EMNES CT is responsible of ensuring the objectives of the scientific program including research activities and dissemination are achieved and administrative rules are procedures are respected and enforced. The EMNES CT produces an annual report on the scientific and financial progress.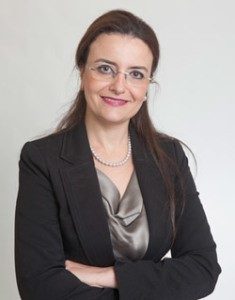 EMNES Scientific Coordinator
Rym Ayadi is a Professor of International Business and Finance and Founding Director of the International Research Centre on Cooperative Finance (IRCCF) at HEC Montreal Business School in Canada. She is Honorary Visiting Professor at Cass Business School, City University of London. She is Associate Senior Research Fellow at the Euro-Mediterranean University (EMUNI) in Slovenia. She is President of the Euro-Mediterranean Economists Association established in Barcelona since 2012 to contribute to the future of political and socio-economic model in the South Mediterranean region post Arab Spring.
Read More
Rym's fields of expertise include international financial systems, financial markets and institutions, global financial regulation and governance and socio-economic development and foresight in economies in transition.
She is expert member of several high-level expert groups in the European Commission, external advisor to the European Parliament (Economic and Financial Committee and Committee on Foreign Affairs)), Mediterranean Assembly of the Mediterranean and the Union for the Mediterranean and invited expert in international organisations (e.g. IMF, OECD and others).
She was Senior Research Fellow and Head of the Financial Institutions Unit at the Centre for European Policy Studies (CEPS) in Brussels (Between 2001 and 2014). She served as an academic senior expert member of the European Insurance and Occupational Pensions Authority (EIOPA) Stakeholder Group (Between 2011 and 2013). She was the director of the Mediterranean Prospects Research Network (MEDPRO) http://www.medpro-foresight.eu, an international research network for foresight analysis in the Euro-Mediterranean region (Between 2009 and 2013) funded by the Seventh Framework Program of the EU.
She was also Vice President of the European Financial Inclusion Network (EFIN), a European network that promotes mutual learning on financial inclusion.
She authors several books and scholarly articles on her areas of expertise and is member of several editorial boards.
Rym Ayadi holds a Ph.D. in Economics and Finance from University Paris Dauphine.
For more information please visit : www.rymayadi.com; www.rymayadi.info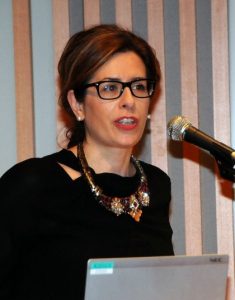 EMNES Administrative Coordinator
Dr. Cinzia Alcidi is Senior Research Fellow and Head of the Economic Policy Unit at the Centre for European Policy Studies (CEPS) in Brussels and LUISS- School of European Political Economy- research fellow.
Prior to joining CEPS, she worked at International Labour Office in Geneva and she taught International Economics at University of Perugia (Italy). Her research activity includes international economics, macroeconomics, central banking and EU governance.
Read More
Since 2015 she is the coordinator of CEPS Academy Activities. She has experience in coordinating research projects and networks. She has published extensively on the economics and governance of the Euro area crisis and participates regularly in international conferences.
She holds a Ph.D. degree in International Economics from the Graduate Institute of International and Development Studies, Geneva (Switzerland).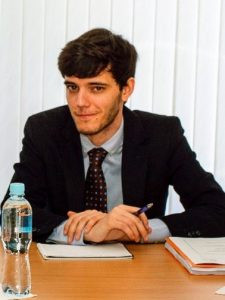 EMNES Assistant Scientific Coordinator
Emanuele Sessa started working as a researcher associated to the Euro-Mediterranean Economists Association and the International Research Centre on Cooperative Finance at HEC Montreal, right after obtaining an MSc in International Development Studies from the University of Amsterdam, with a thesis on the role of private consultants in the European Neighbourhood Policy. He had previously obtained a double bachelor degree in Economics and Geography from the Université Paris 1 – Panthéon Sorbonne and worked three years as a junior consultant in development cooperation, accumulating field experience in various countries participating in the European Neighbourhood Policy, namely Albania, Moldova, Morocco and Ukraine.
Read More
Emanuele currently assists Prof. Rym Ayadi in the overall scientific coordination of EMNES, including preparation of EMNES overall concept and integration framework, deployment of EMNES communication strategy, overall coordination of EMNES research areas as well as organization, participation and reporting of EMNES Steering Committees, Scientific Workshops and other events. He is also assisting Prof. Ayadi in the coordination of the research on private sector development and contributing to the research carried-out under the research areas on finance and trade policy and regional integration.