The EMNES Steering Committee (SC) is composed of the members of the EMNES coordinating team, the administrative and scientific leaders of the partners' (beneficiary) institutions and the scientific leaders of the EMNES research areas. The mandate of the SC is to ensure that the scientific program of EMNES is carried out according to agreed and signed work plan, approve the scientific and financial reports, evaluate outputs of the research areas, implement corrective measures and ensure communication between beneficiary members and associates.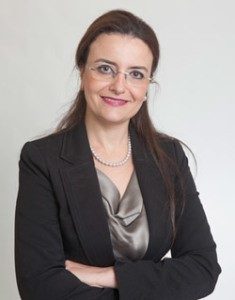 Rym Ayadi
EMNES Scientific Coordinator
Rym Ayadi is a Professor of International Business and Finance and Founding Director of the International Research Centre on Cooperative Finance (IRCCF) at HEC Montreal Business School in Canada. She is Honorary Visiting Professor at Cass Business School, City University of London. She is Associate Senior Research Fellow at the Euro-Mediterranean University (EMUNI) in Slovenia. She is President of the Euro-Mediterranean Economists Association established in Barcelona since 2012 to contribute to the future of political and socio-economic model in the South Mediterranean region post Arab Spring.
Read More
Rym's fields of expertise include international financial systems, financial markets and institutions, global financial regulation and governance and socio-economic development and foresight in economies in transition.
She is expert member of several high-level expert groups in the European Commission, external advisor to the European Parliament (Economic and Financial Committee and Committee on Foreign Affairs)), Mediterranean Assembly of the Mediterranean and the Union for the Mediterranean and invited expert in international organisations (e.g. IMF, OECD and others).
She was Senior Research Fellow and Head of the Financial Institutions Unit at the Centre for European Policy Studies (CEPS) in Brussels (Between 2001 and 2014). She served as an academic senior expert member of the European Insurance and Occupational Pensions Authority (EIOPA) Stakeholder Group (Between 2011 and 2013). She was the director of the Mediterranean Prospects Research Network (MEDPRO) http://www.medpro-foresight.eu, an international research network for foresight analysis in the Euro-Mediterranean region (Between 2009 and 2013) funded by the Seventh Framework Program of the EU.
She was also Vice President of the European Financial Inclusion Network (EFIN), a European network that promotes mutual learning on financial inclusion.
She authors several books and scholarly articles on her areas of expertise and is member of several editorial boards.
Rym Ayadi holds a Ph.D. in Economics and Finance from University Paris Dauphine.
For more information please visit : www.rymayadi.com; www.rymayadi.info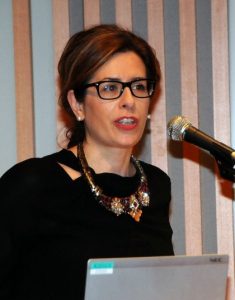 Cinzia Alcidi
EMNES Administrative Coordinator
Dr. Cinzia Alcidi is Senior Research Fellow and Head of the Economic Policy Unit at the Centre for European Policy Studies (CEPS) in Brussels and LUISS- School of European Political Economy- research fellow.
Prior to joining CEPS, she worked at International Labour Office in Geneva and she taught International Economics at University of Perugia (Italy). Her research activity includes international economics, macroeconomics, central banking and EU governance.
Read More
Since 2015 she is the coordinator of CEPS Academy Activities. She has experience in coordinating research projects and networks. She has published extensively on the economics and governance of the Euro area crisis and participates regularly in international conferences.
She holds a Ph.D. degree in International Economics from the Graduate Institute of International and Development Studies, Geneva (Switzerland).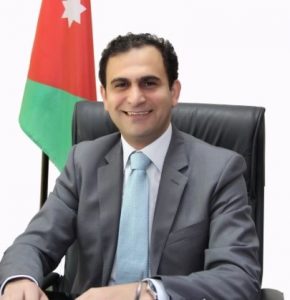 Nooh Alshyab
Dr. Nooh Alshyab is Assistant Professor at the Department of Economics of Yarmouk University (Jordan) since September 2012. Between 2013 and 2015 he served as Head of Economic Department. Before joining Yarmouk University, he worked at the Jordanian Foreign Ministry. From 2004 to 2012, he was appointed Head of Economic and Investment Desk at the Jordan Embassy in Berlin.
Read More
He obtained his Doctoral title (Dr. rer. pol.) in Economics at the University of Potsdam (Germany), School of Economics in 2011 and in 2003, a Master Degree in Economics at Dresden University of Technology (Germany). His fields of expertise are economic development, economic reform policies, and applied econometrics. In EMNES he serves as senior researcher and scientific coordinator for the Jordanian team. He contributes to several research areas of EMNES including institutions, institutional reforms and economic development, macro economic policies and employment, private sector development and trade policy and economic integration.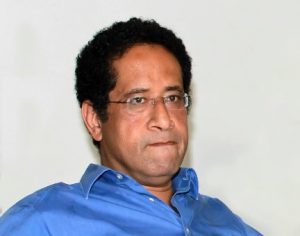 Ahmed Badawi
Ahmed Badawi is a senior researcher at the Center for Middle Eastern and North African Politics, Free University of Berlin, he holds a PhD in Political Science from Humboldt University and an MSc in Development Studies from the School of Oriental and African Studies, University of London.
Read More
His current research interests include state theory and the dynamics of state failure in the Arab world, power relations, institutional change and distributional conflict and the political economy of development beyond the Washington and the post-Washington consensus. He is the Scientific Coordinator of the Research Area on institutions, institutional reforms, economic development and social justice.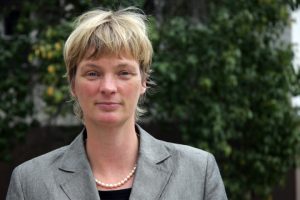 Cilja Harders
Cilja Harders is the director of the "Center for Middle Eastern and North African Politics" at the Otto-Suhr Institute for Political Sciences at Freie Universität Berlin and has held this position since 2007. She has extensive research experience in the Middle East with a focus on Egypt since 1992.
Read More
She has published on local politics, transformations and politics "from below", Arab-European Relations as well as gender relations. She co-edited a book on "Local Politics and Contemporary Transformations in the Arab World," with Palgrave in 2013.
She is the speaker of "Europe in the Middle East – the Middle East in Europe", a joint post-doc program of Wissenschaftkolleg, Thyssen-Foundation, Berlin-Brandenburgische Akademie and serves at the board of this post-doc program. Cilja Harders is currently co-directing a project on "Political participation, emotion, affect, and transformation. The cases of "Tahrir" and "Taksim" in the framework of the German research Council (DFG)-funded research Centre "Affective Societies" (DFG, 2015-2019). She is co-directing a project "Challenges and Transformations in the Wake of the Arab Spring" with Cairo University funded by the German Academic Exchange Service (DAAD, 2012-2015). Cilja Harders served as an independent expert in the DG Research SSH Foresight activity on Euro-Mediterranean relations in 2010. In EMNES, she is co-leading the Research Area on institutions, institutional reforms, economic development and social justice.
Salim Bounou
Bounou Salim is Professor at the Euro-Mediterranean University of Fes, in charge of Cooperation & International Relations. He graduated from Laval University (Canada) with a Master and Ph.D. of Science. He started as Professor-Researcher then as Technology Transfer Manager at Sherbrooke and Laval Universities. He also served as Director at Gestion SOcPRA INC. (Sherbrooke University-Valorization and commercialization Society).
Read More
Dr. Bounou has taught a number of courses including the management of the innovation and has been involved in every stage of innovation (project completion, evaluation and strategic patent protection, general counseling on technology transfer in engineering, medical science and related fields). With his experience in education, research management of applied research, Dr. Bounou joined MAScIR's board of directors (Moroccan Foundation for Advanced Science Innovation and Research) where he served as Director of MASCIR VALOR – IP management and International Cooperation and Partnership. Dr. Bounou is member of the CGEM-Commission R&D and Relationship with the University. He is a Member Expert Panel at Euro Mediterranean Economists Association (EMEA) and President of the National commission of Cloud& Security at Morocco Numeric Cluster. He also acts as President of Moroccan Academy of Young Scientist.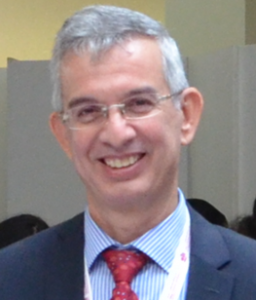 Mohamed Goaied
Mohamed Goaied is a Professor of Economics and Statistics at the college of Business and Economics, at Qatar University and IHEC, University of Carthage in Tunis. He holds a Ph.D. in Mathematical Economics and Econometrics from University of Dijon, France. He has carried out research and consulting activities in the field of Development economics
Read More
(Fiscal reforms, Demand Systems, Poverty and Inequality Analysis), Industrial Economics (Measurement of Efficiency and Productivity analysis) and Labor Economics (Inclusive growth and employment creation). He is a Fellow at the Economic Research Forum for Mena region and a member of the National Statistics council in Tunisia. He is senior researcher and co-coordinator of the Research Area on macro-economic policies and employment.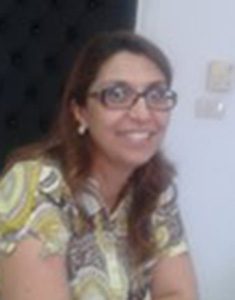 Olfa Benouda Sioud
Olfa Benouda Sioud is Vice-Rector of Carthage University. She is professor of Finance at IHEC Carthage and member of the Research Laboratory in Applied Economics and Finance.  She is currently member of the board of directors of the STB acting as independent director.
Read More
She was member of the national council of economic analysis attached to the presidency of the government (until July 2013). In EMNES, she contributes to the research area on finance.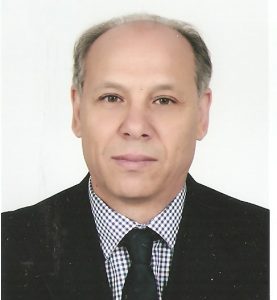 Jamel Trabelsi
Jamel Trabelsi is currently Director of the Research Laboratory in Applied Economics and Finance, University of Carthage Tunisia. He is Professor of business economics and econometrics at the University of Strasbourg and IHEC Carthage. He holds a PhD in Mathematical Economics and Econometrics at the High Studies School in Social Sciences (EHESS Paris) in 1993.
Read More
He has been guest professor at Virginia, USA and Galatasaray, Turkey Universities. He has published articles in different academic journals such as International Journal of Finance and Economics, International Economic Journal, Economic Modelling, Journal of historical economics, revue économique and Applied Economics and Finance. He has also published two books: «Higher Education in the Arab World", Arab Center for Research and Policy Studies, 2017 and "Principes d'Économétrie", Pearson Edition. October 2012. He has also lead and participated to different studies and research projects for national, regional and international institutions. In EMNES, he is co-leading the research area on human capital, education, innovation and migration.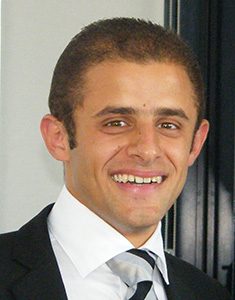 Chahir Zaki
Chahir Zaki is Assistant Professor at the Faculty of Economics and Political Science, Cairo University. In this position, Chahir teaches and conducts research on trade policy and macroeconomics. He is also a part-time economist at the Economic Research Forum (Cairo, Egypt) and a consultant for the World Bank and the International Trade Center (UNCTAD-WTO, Geneva).
Read More
He holds a B.A. in Economics from the Faculty of Economics and Political Science, Cairo University, an M.A. in Economics and a Ph.D. in Economics from Université Paris 1 Panthéon Sorbonne. His research interests include international trade, trade policy, trade in services, applied economics and macroeconomic modeling. He has published numerous studies in the International Trade Journal, the World Trade Review, Economic Modeling and Applied Economics. In EMNES, his research focuses on these topics.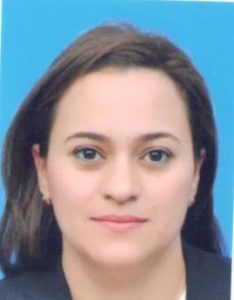 Sanaa Zebakh
Sanaa Zebakh has an agronomist background. She acted for more than 10 years as responsible of UE –Moroccan S&T cooperation within the Moroccan Ministry of Higher Education and Research. She was in charge of implementing the first Moroccan National Contact Point (NCP) in 2005; and the thematic NCP's in 2010.
Read More
She participated in more than 22 projects (6FP and 7FP) related to food , agriculture and biotechnology, Health, ICT, ENV, mobility and international cooperation in S&T. In parallel, Mrs Zebakh was responsible of the Moroccan S&T Bilateral agreement with EU and neighboring policy for S&T and regional political S&T dialogue (GSO). Since 2010, she is the Director of International Cooperation at the Hassan II institute for agriculture and veterinary. She is in charge of negotiating and managing agreements and contracts at national and international level as well as monitoring capacity building programs and continuous training. She acted as an expert for FP7 proposals evaluation and expert of the "Evaluation of the Moroccan-UE cooperation in S&T " in 2014. She has a particular interest of the knowledge economy and technology transfer in agriculture. In EMNES, she is the administrative leader of the IAV-Hassan II team.