Founded in Brussels in 1983, CEPS is a leading think tank and forum for debate on EU affairs, with an exceptionally strong in-house research capacity and an extensive network of partner institutes throughout the world.
Since its establishment in 2008, the Euro-Mediterranean University, has become an international institution, which gathers expert knowledge and experience of the Euro-Mediterranean countries and thus contributes in a significant way to the creation of a unified, integrated Euro-Mediterranean higher education and research area.

Freie Universität is a full-spectrum university, comprising twelve departments and three Central Institutes that together offer more than 150 different academic programs in a broad range of disciplines. It is one of the eleven universities to have been successful in all three lines of funding in the German government's Excellence Initiative in 2012.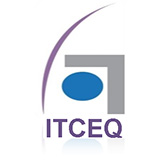 The Tunisian Institute of Competitiveness and Quantitative Studies is a public establishment of non-administrative nature under the tutelage of Ministry of Development Investment and International Cooperation. The Institute carries out economic studies on behalf of public and private organizations.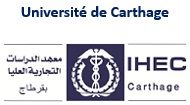 Founded in 1942, IHEC, Tunisia's leading and oldest commercial school, has educated throughout its long history generations of students and cooperated with esteemed researchers-lecturers, experts, senior business managers, and preeminent international figures such as Joseph E. Stiglitz, Muhammad Yunus and Alain Juppé.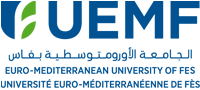 Founded in 2012 under the aegis of His Majesty the King, Mohammed VI, King of Morocco, UEMF's mission is to promote intercultural dialogue and exchange, help shape cultural as well as academic partnerships in the Euro-Mediterranean Region, and promote high-level research and education.

IAV's main objective is to provide high-level multidisciplinary education, supported by its 335-strong staff of researchers-lecturers. The Institute annually provides more than 60,000 hours of courses in 70 different scientific disciplines, while also pursuing research and development objectives.
Since its establishment in 1960, FEPS seeks to graduate high-level specialists in its fields of study making certain that its graduates will have the ability to compete, nationally, regionally and globally, and will be able to promote the development process of their communities.

Established in June 1976 by a Royal Decree, Yarmouk University has developed steadily into one of the largest and most prestigious state-supported educational institutions in Jordan.
Yarmouk University aim is not merely to produce degree-holders but rather productive citizens with integrity, vision, reasoning, tolerance, and a sense of purpose.

Tunis Business School was officially established on 2010 and it is part of the University of Tunis. It is the first public business institution in Tunisia using English as the language of instruction and following an American approach to higher education. It offers instruction in the areas of business decision making, finance, computer science, international political economy, marketing, and accounting.

The Euro-Mediterranean Economists Association is an independent forum that provides forward-looking thinking and political and socio-economic integrated analyses on the Euro-Mediterranean region in an emerging multipolar world.

E3M-Lab specializes in the field of energy systems analysis and economics, macroeconomics and environmental economics by using and developing large-scale mathematical models based on advanced techniques of Applied Econometrics, Operations Research and Computer-based Information Systems.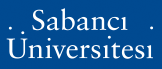 Istanbul Policy Centre (IPC) is an independent policy research institute with global outreach. The mission of the Centre is to foster academic research in social sciences and its application to policy making.

ISINNOVA, the Institute of Studies for the Integration of Systems, is an independent Italian research institute supporting international, national and local public bodies for the analysis, the design, the implementation and the evaluation of sustainable policies in the fields of energy, environment, transport and mobility, urban planning, and knowledge society.

The University of Barcelona's Regional Quantitative Analysis Group (AQR-IREA) is located in the University's Department of Econometrics, Statistics and Applied Economy. Its staff, who number some forty professionals from Spain and other countries, conduct research in the field of applied economics and focus on urban and regional issues.

Created in 1962, the CIHEAM is a Mediterranean intergovernmental organization which works for improving sustainable agriculture and fisheries, for ensuring food and nutrition security and for developing rural and coastal territories.

Fondazione Eni Enrico Mattei (FEEM) is a non-profit, nonpartisan research centre and a think tank, focused on fostering a better understanding of sustainable development and providing timely and objective analysis on a wide range of environmental, energy and global economic issues.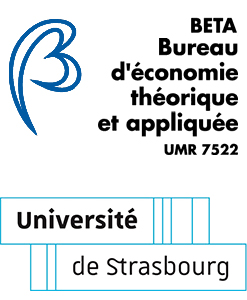 BETA, the Bureau for Economic Theory and Applications, is a French research laboratory with the status of a Joint Research Unit ("Unité Mixte de Recherche" – UMR) as it is recognised and backed by the University of Strasbourg, the University of Lorraine and the CNRS, the French National Centre for Scientific Research. Founded in Strasbourg in 1972, associated to the CNRS since 1985, the BETA lab covers a wide range of activities, relating to both fundamental research and applied research in economics and management.

CREAD (Research Center in Applied Economics for Development) is a public institution of scientific and technological character specialised in social sciences. Since 1985, date of its creation, CREAD is responsible for carrying out scientific research and technological development programs set out in its creation decree. CREAD employs 61 permanent researchers and 200 part time researchers.

The "Université Internationale de Rabat" (UIR) is an internationally oriented, R&D-driven, research university, based in the Technopolis tech-zone in Rabat, Morocco. The university was founded in 2009 by the computer scientist Noureddine Mouaddib with the support of the Moroccan and French governments. It started its activities in September 2010, following the foundation stone-laying ceremony by H.M. King Mohammed VI. UIR is the first University in Morocco to have been set up as part of a partnership between the State and the private sector in the field of higher education. UIR counts more than 100 universities among its academic and research partners around the world, and more than 20 Erasmus + partners.

FEMIA is a regional association and a think tank that mobilizes experts from different disciplines and backgrounds across the Euro-Mediterranean region aiming to promote and implement innovative actions towards sustainable development and well-being.