The City University of London's Business School's Centre for Banking Research organize the webinar "Monitoring Misconduct: Maintaining and Developing Banking Standards" in collaboration with EMEA, scheduled on Tuesday 15 September 2020, 04:00 PM GMT
September 15 @ 4:00 pm

-

5:00 pm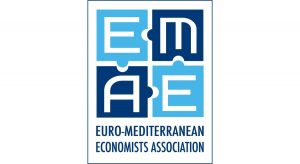 The theme of the webinar is bank misconduct, improving governance and transparency, building public trust, implementing reforms and managing risk.
The event will begin with the launch of the Conduct Costs Project (Phase II), organised by the Centre for Banking Research.  The CBR Conduct Costs Report was transferred to the Business School from the CCP Research Foundation in May 2019 and it was co-funded by the Euro-Mediterranean Economists Association (EMEA)
Agenda
Keynote address from José Manuel Campa, Chairperson of the European Banking Authority (EBA), on the topic of bank misconduct, banking standards and public trust in financial institutions.
The address will be followed by a Q&A about the topics addressed with:
José Manuel Campa, Chairperson of the European Banking Authority (EBA)
Professor Barbara Casu, Director of the Centre for Banking Research at City's Business School
Professor Rym Ayadi, Banking Stakeholders Group of the European Banking Authority, President of the Euro-Mediterranean Economists Association, and Honorary Visiting Professor at the City's Business School
Registration link: 
https://city-ac-uk.zoom.us/webinar/register/WN_fIFt6Q1zRQOsAmIUt_w_ng?dm_t=0,0,0,0,0
The webinar is co-organised by the Centre for Banking Research at City University Business School and the Euro-Mediterranean Economists Association (EMEA), and will take place on Tuesday 15th September 2020, 4pm – 5.30pm