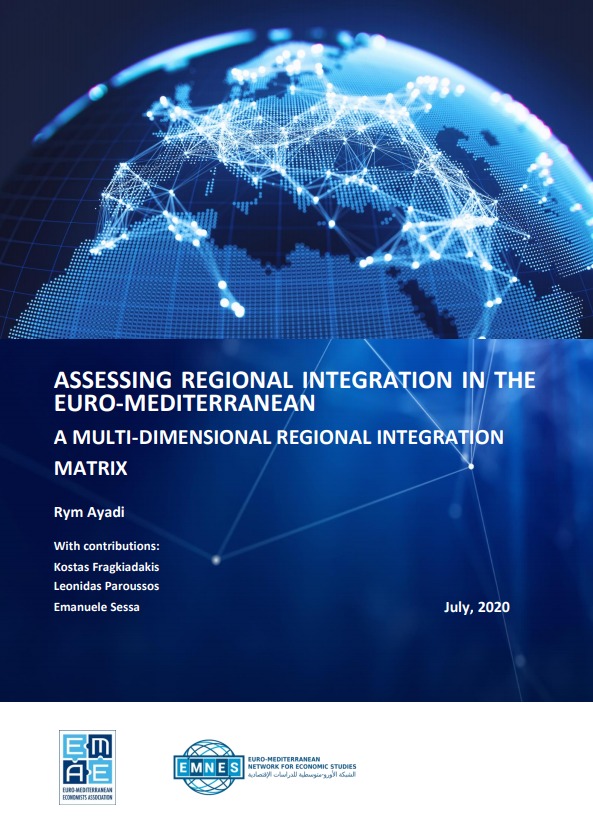 EMEA-EMNES Study – July 2020
The developments in the Euro-Mediterranean region during the last decade highlight a trend towards more fragmentation, which is widening. The COVID-19 crisis put further pressure on the region and fundamentally questioned the process of regional integration, with the enforcement of lockdowns and mobility restrictions and the overall disruption of global value chains.
In view of this context, the objective of this study is to propose a Regional Integration Matrix (RIM) to assess the regional integration process in the Euro-Mediterranean region. The remainder of the study is organised as follows: the first chapter discusses regional integration and its monitoring at a conceptual level, based on a survey of relevant academic literature.
The second chapter builds on and updates the work done by the lead author providing a brief history of Euro-Mediterranean integration, before turning to the question of whether past initiatives have led to economic catch-up between lower and higher income countries in the region. The third chapter proposes the Regional Integration Matrix (RIM) to monitor regional integration in the Euro-Mediterranean.
Link to Statement on the 25 years of the Barcelona Process by Prof. Rym Ayadi