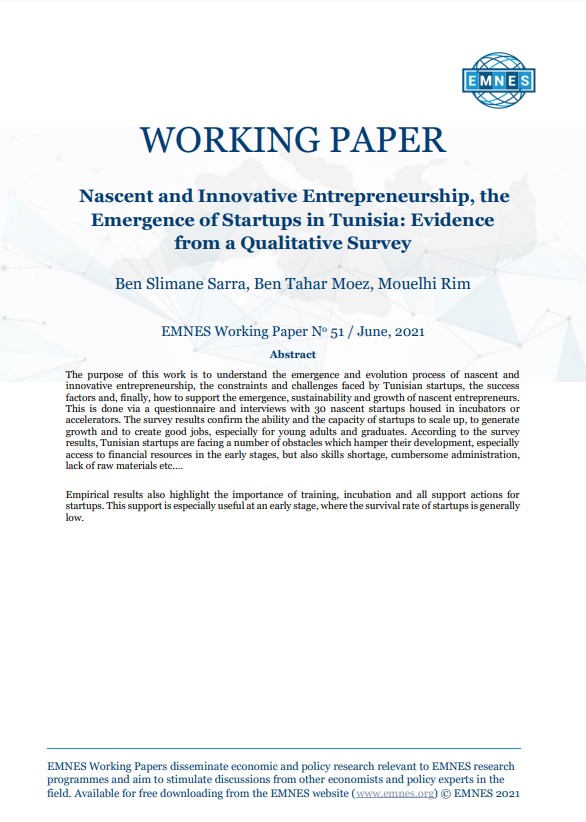 EMNES Working Paper No 51
The purpose of this work is to understand the emergence and evolution process of nascent and innovative entrepreneurship, the constraints and challenges faced by Tunisian startups, the success factors and, finally, how to support the emergence, sustainability and growth of nascent entrepreneurs. This is done via a questionnaire and interviews with 30 nascent startups housed in incubators or accelerators. The survey results confirm the ability and the capacity of startups to scale up, to generate growth and to create good jobs, especially for young adults and graduates. According to the survey results, Tunisian startups are facing a number of obstacles which hamper their development, especially access to financial resources in the early stages, but also skills shortage, cumbersome administration, lack of raw materials etc.
Empirical results also highlight the importance of training, incubation and all support actions for startups. This support is especially useful at an early stage, where the survival rate of startups is generally low.