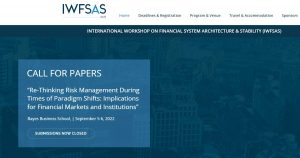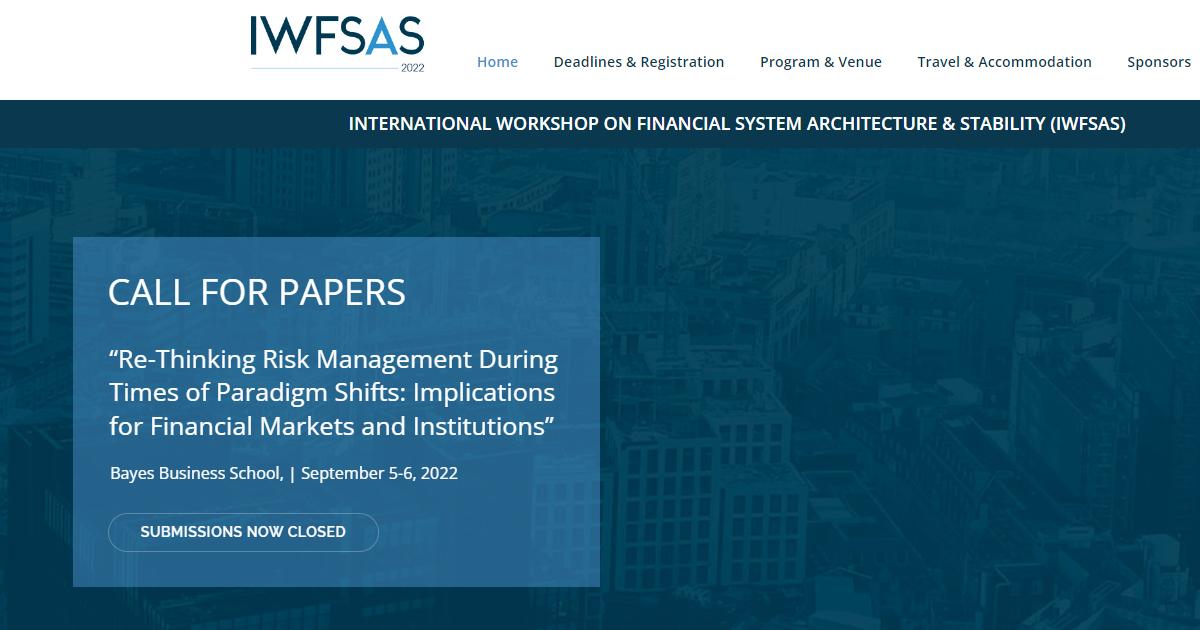 The International Workshop on Financial System Architecture and Stability (IWFSAS) provides a forum for academic researchers, practitioners, and policy makers to discuss current issues related to the structure and design of financial systems and their impact on macro-financial stability and sustainable economic development.
The Seventh IWFSAS conference offers leading academics, practitioners, and policymakers the opportunity to discuss innovative research on a range of topics related to novel risks for financial institutions and markets, from the increased geopolitical risks to the post- COVID-19 pandemic recovery and climate-related financial issues.
This year's IWFSAS meeting will be hosted by Bayes Business School – formerly Cass, in collaboration with the Euro-Mediterranean Economists Association – EMEA and the Peter B. Gustavson School of Business at the University of Victoria. It will take place at Bayes Business School, City, University of London, on 05 – 06 September 2022. Keynote speaker of the event will be Prof. Marcin Kacperczyk, Professor of Finance, Imperial College London and CEPR.
For more information please visit IWFSAS 2022