The EMANES Steering Committee (SC) is composed of the members of the EMANES Coordination Unit, representatives of the founding members' institutions, and qualified members who join the SC after a collective resolution. The mandate of the SC is to ensure that the scientific program of EMANES is carried out according to an agreed and signed work plan, approve the activity reports, evaluate outputs of the research areas and implement corrective measures when needed.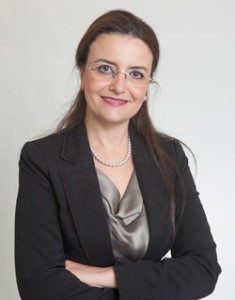 EMANES Director
Professor Rym Ayadi is Founder and Director of the EU-Mediterranean and African Network for Economic Studies (EMANES, formerly EMNES), Founder and President of the Euro-Mediterranean Economists Association (EMEA), Professor at the Bayes Business School, City University of London, and Member of the Centre for Banking Research (CBR). She is also
Read MoreClose
Associated Scholar at the Centre for Relationship Banking and Economics (
CERBE
) at LUMSA University in Rome.
Senior Research Advisor at the Euro-Mediterranean University (EMUNI) in Piran, Slovenia.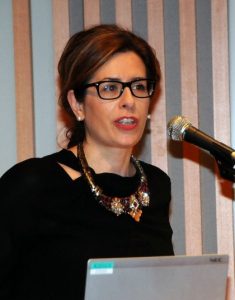 EMANES Academy Coordinator
Dr. Cinzia Alcidi is Director of Research at the Centre for European Policy Studies (CEPS) in Brussels, and Research Fellow at the LUISS School of European Political Economy.
Prior to joining CEPS, she worked at the International Labour Office in Geneva and she taught International Economics at University of Perugia (Italy). Her research activity includes international economics, macroeconomics, central banking and EU governance.
Read More
Since 2015 she is the coordinator of CEPS Academy Activities. She has experience in coordinating research projects and networks. She has published extensively on the economics and governance of the Euro area crisis and participates regularly in international conferences.
She holds a Ph.D. degree in International Economics from the Graduate Institute of International and Development Studies, Geneva (Switzerland).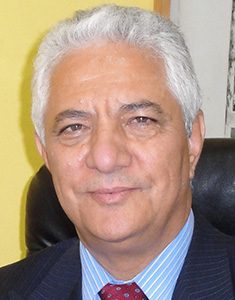 Dr. Ali is an Associate Professor, working as a Senior Economist & Researcher at the Palestine Economic Policy Research Institute (MAS). Prior to this position, he was the Director General of MAS for two terms (2004-2007 and 2010-2013). He served as Minister of Planning and Minister
Read More
of Labor in the Palestinian National Authority in 2007-2009, and was elected as the Chairman of the Palestinian Economists Association (PEA) since 2013.Dr. Ali received his Ph.D. in Economics from Prague School of Economics in 1984, and began his academic career at Al-Najah University, Nablus, in 1985, as an Assistant Professor, He chaired the Department of Economics (1987-1990), and promoted to Associate Professor in 1990. He was awarded the Fulbright Scholarship to do research and teach at the University of Wisconsin-Milwaukee for the 2000/2001 academic year. Dr. Ali joined the Palestinian Delegation to the Bilateral and Multilateral Peace Negotiations in 1991 and participated in the Madrid Conference and the Negotiation thereafter. He headed the Palestine Counterpart Team to the World Bank and the IMF (1992-1994), which prepared the first ever report on the development needs, and first infrastructure rehabilitation plan of the Palestinian Occupied Territory. When the Palestinian National Authority (PNA) was established 1n 1994, he was appointed as Director of ECON Office in the Palestine Economic Council for Development and Reconstruction (PECDAR) and as Deputy Minister of Economy, Trade, and Industry (1994-1995).
Dr. Ali resigned from his positions in the public sector by the end 0f 1995, and moved to the private sector. He was appointed as the General Manager of the Arab Palestinian Investment Bank until 1999, and as the General Manager of the Palestine Trade Center (Paltrade) (1999-2003). He also heavily engaged in voluntary activities such as Co-Founder and Chairman of the PEA, Arab Center for Agricultural Development (ACAD), and the Palestinian Center for Peace and Democracy (PCPD), and Cofounder and Member of its BOD of the Palestinian Micro Lending and Development (FATEN) from 1999 to 2004, Member of the Board of Directors of the Palestine Monetary Authority (PMA) from 2004-2016 and Member of the PNA Audit committee 2009-2013, and the Student Fund.
He has published numerous research papers and articles in Arabic and English.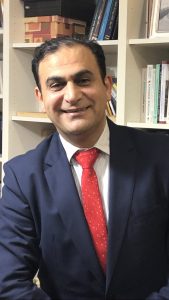 EMANES Director Jordan
Dr. Nooh Alshyab is Assistant Professor at the Department of Economics of Yarmouk University (Jordan) since September 2012. Between 2013 and 2015 he served as Head of Economic Department. Before joining Yarmouk University, he worked at the Jordanian Foreign Ministry.
Read More
From 2004 to 2012, he was appointed Head of Economic and Investment Desk at the Jordan Embassy in Berlin. He obtained his Doctoral title (Dr. rer. pol.) in Economics at the University of Potsdam (Germany), School of Economics in 2011 and in 2003, a Master Degree in Economics at Dresden University of Technology (Germany). His fields of expertise are economic development, economic reform policies, and applied econometrics. In EMNES he serves as senior researcher and scientific coordinator for the Jordanian team. He contributes to several research areas of EMNES including institutions, institutional reforms and economic development, macro economic policies and employment, private sector development and trade policy and economic integration.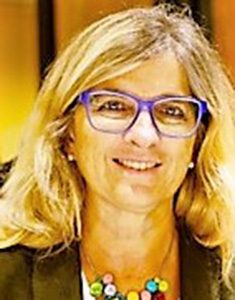 Giorgia Giovannetti is Vice President for international Relationships of the University of Firenze (from November 2015), full Professor of Economics at the University of Florence (since 2001), visiting Professor at the European University Institute, Part time professor at New York
Read More
University, Study abroad programme and member of the "consiglio di Reggenza" of the Bank of Italy, Florence. She has acted as Scientific Director of the (first and second) European Report on Development in 2009 and 2010, Director of the Development Research Area in the Global Governance Programme (2011-2013), Director of the Research Centre of the Italian Trade Institute-ICE (2005-2007). She has been advising the EU Commissioner for Development (2009-2012), the President of the Italian Trade Institute-ICE (2004-2014), the Italian Treasury (2003-05) and the Italian Ministry of Foreign Trade (2002-05). She is the scientific coordinator of the Fondazione Manlio Masi, member of the globalization team at OECD, fellow of the Foundation for International Development Study and Research- FERDI, (University of Auvergne at Clermont Ferrand) and Fondazione Luca D'Agliano (Turin). She was in a Group of the Center for Global Development (CGD) in Washington working on the Reform of the Rome Agencies. She holds a PhD and an MPhil in Economics from Cambridge University, and a Laurea cum laude in Statistics from the University of Roma la Sapienza. In the past she has been fellow of Trinity College- Cambridge and lecturer (1990-1995) and visiting Professor in several universities (Pompeu Fabra- Barcelona, Hoover Institution-Stanford, Universitat Torcuato de Tella- Buenos Aires). She has also been Fellow of the European Forum of the EUI on "The Political Economy of an Integrated Europe" (1996-97). Her research interests include macroeconomics, political economy, international trade, European Economy and development economics. Her work has been published in leading academic journals and presented in main international conferences.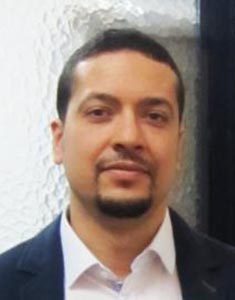 Researcher at the Research Centre in Applied Economic for Development (CREAD) since 2006, Division Human Development and Social Sciences in Algiers, Algeria. PHD in Applied Economics since 2014, Degree from Aix-Marseille School of economics and National School of Statistics and
Read More
Applied Economics (ENSSEA). The first Thesis focused on empirical analysis in cross section and pseudo-panel of occupational choice in Algeria over the period 1997-2007.The second thesis focused in the situation of labor market in Algeria "The labor market in Algeria: Social Networks, Occupational Choice and Wages". Accreditation to Supervise Research since 2015 from National School of Statistics and Applied Economics. Team leader since 2014 "Labor Economics and Social Protection" and Division Manager since 2018 "Social Economics & Human Development" at CREAD.  Mainly works in the field of social sciences, specializing in the analysis of the labor market in the Middle East and North Africa (MENA) region. Main research fields are Social Networks, Labor Market, Segmentation, Occupation choice, Informal employment, Women's employment, Segregation and Wage discrimination. Published in various national and international journals (last publication was Explaining the MENA Paradox: Rising Educational Attainment, Yet Stagnant Female Labor Force Participation IZA DISCUSSION PAPER). Participated in several research projects with national and international institution (last project was with ILO "Integration of graduates into the labor market" and with FAO "Decent youth employment in rural areas".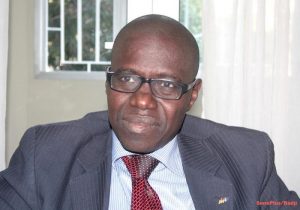 Former Special Advisor to the Prime Minister, Senegal. President of the Emergence Institute, specializing in economic and statistical studies and strategic planning. He is also Director General of the Economic Foresight Bureau. Previously, he was Deputy Director in the Cabinet
Read More
of Macky Sall, President of Senegal. He also served as an economic advisor to several Prime Ministers. He is an expert for the UN, the African Development Bank, the World Bank and the African Union. He has served as associate lecturer at the National School of Administration of Senegal and the University Gaston Berger of St. Louis.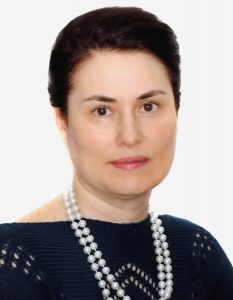 EMANES Director Tunisia
Rim Mouelhi is full Professor of Economics and Statistics since 2007 at ISCAE  la Manouba University of  Tunis. She has a PhD in Economics from the University of Bourgogne, France (1994). She published many academic articles in international reviews (as Econometric Reviews,
Read More
the Journal of Productivity Analysis, Labour Economics, Economic modelling, Journal of African Economies, Economie et prévision…). She also contributed to chapters of books edited by Oxford University Press. She is member of the Laboratory of Applied Economics and Empirical Finance, IHEC Carthage, since 1997. She is Research fellow at ERF (Economic Research Forum, Cairo) since 2002. She is a Senior Fellow in a think tank NABES (North African Bureau of Economic Studies) since 2013. She was a Consultant with the Tunisian Institute of Strategic Studies, consultant with the Institute of Quantitative Economics, consultant with the PNUD and consultant with the World Bank and with the African Bank of development. Areas of expertise include Firm's productivity, firm's performance and firm's dynamics (micro data analysis), Private sector and business environment and Labor markets.
In EMNES, as a senior researcher and team leader, she contributes to the research area on private sector development.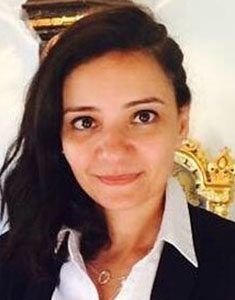 Racha Ramadan is an Associate professor at the Economics Department, Faculty of Economics and Political Science (FEPS), Cairo University and economic Research Forum Researcher. She got her Ph.D. in Economics, in April 2010, from Toulouse School of Economics,
Read More
under the supervision of Professor Alban Thomas.  During her stay in France, she worked as teaching assistant in Toulouse University (Université Toulouse 1-Capitole) and as research assistant in Toulouse Business School. In 2008, She worked as research assistant in International Food Policy Research Institute (IFPRI) in Washington, D.C. Since 2010, She worked as an economic consultant for different international organizations such as the UNDP-Regional Office in Cairo, World Bank, UN-ESCWA, UN-FAO, IFAD and UNESCO.  She was a visiting scholar at Hamburg University in Germany (2012), at Chicago University Center in Paris (2013) and at the Humphrey School of Public Affairs, Minnesota University in USA (2014). She is a member of the Associate Editorial Board of New Medit- A Mediterranean Journal of Economics, Agriculture and Environment (2018), a fellow of the Summer Program in Social Science (SPSS) at the Institute for Advanced Study in Princeton (2018-2019) and laureate of the Programme Femme d'Avenir en Méditerranée- Sciences Po Paris (2016). She is the academic coordinator of the FEPS team in the Euro Mediterranean Network for Economic Studies (EMNES). She has several papers published in peer reviewed journals as Review of Income and Wealth (ROIW), Middle East Development Journal (MEDJ), Food Policy and New Medit- A Mediterranean Journal of Economics, Agriculture and Environment. Her research interests include applied micro-econometrics on poverty, food security, gender and human development in Egypt and other developing countries.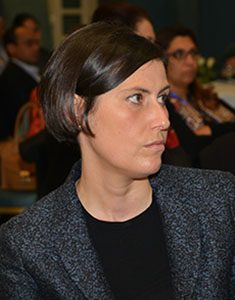 Serena Sandri is working as Assistant Professor at the Management Department of German Jordanian University since February 2012. Before joining German Jordanian University, she worked at the Institute for Entrepreneurship and Innovation Management of Humboldt
Read More
Universität zu Berlin. She is associate researcher at Yarmouk University. Her main fields of expertise are behavioral economics, institutional economics, and entrepreneurship. Her publications have appeared among else in the Journal of Economic Behavior & Organization, the European Review of Agricultural Economics, and Mediterranean Politics.
For EMNES, she contributes to the research areas on institutions, private sector development and finance.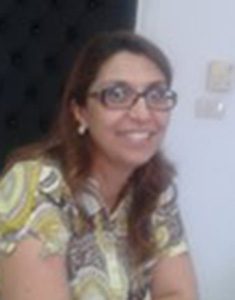 Olfa Benouda Sioud is Vice-Rector of Carthage University. She is professor of Finance at IHEC Carthage and member of the Research Laboratory in Applied Economics and Finance.  She is currently member of the board of directors of the STB acting as independent director.
Read More
She was member of the national council of economic analysis attached to the presidency of the government (until July 2013). In EMNES, she contributes to the research area on finance.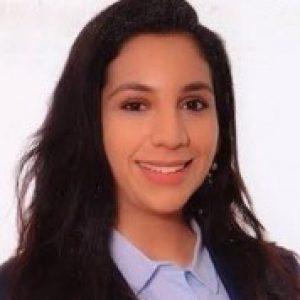 Mounia Slighoua is since January 2017 an assistant professor at the Euro-Mediterranean University of Fez (UEMF). She has taken part in teaching multiple courses such as "Introduction to Law", "Introduction to Islamic Law", "International Law", and "Geopolitics and Strategy".
Read More
Mounia SLIGHOUA holds a PhD in Comparative Law from the University of Toulouse 1 Capitole since July 2016. Her thesis published at Editions Européennes Universitaires focused on women's rights in Morocco, Tunisia and Egypt. She has also completed at Al Akhawayn University in Ifrane in 2009 a Bachelor in International Studies and International Cooperation and Development with a minor in Business Administration. Her Bachelor's capstone project was on the Moroccan National Initiative of Human Development. She has further pursued her interest in this topic through her Master's thesis on development paradigms in the context of the global crises with a focus on the agricultural sector in Morocco. In 2012, she obtained her Master's in International Studies and Diplomacy and American Studies from Al Akhawayn University in Ifrane. Her research fields of interest include migration, human development and sustainability, women's rights and social entrepreneurship.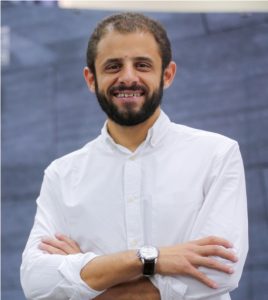 EMANES Director Egypt
Chahir Zaki is a junior chair professor of economics at the University of Orléans and a research fellow at Laboratoire d'Economie d'Orléans. Chahir is also a research fellow at the Economic Research Forum (Cairo, Egypt) and as a consultant for several international organizations (the World Bank, the International Labor Office and the International Trade Center). He is also the director of Egypt's pole of the Euro-Mediterranean and African Network for Economic Studies (EMANES) and a member of the experts' panel of the Euro-Mediterranean Economic Association (EMEA). He has written numerous studies published in refereed journals on international trade, environment, trade policy, trade in services, applied economics, and macroeconomic modeling.