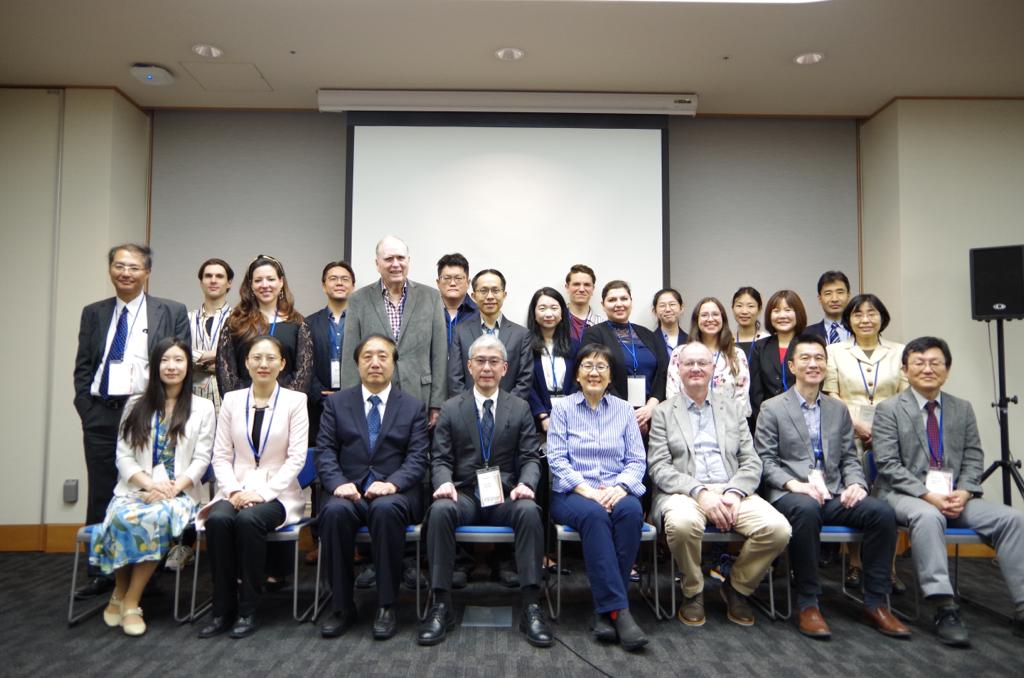 The Euro-Mediterranean Economists Association – EMEA was one of the co-organisers of the 19th International Conference on Pensions, Insurance and Savings, along with the Université Paris Dauphine – PSL Economic department (LEDA DIAL), the Hitotsubashi University (HU), the Singapore Management University (SMU), and NOVA IMS Information Management School. The Conference took place as a joint event along with the Annual SIGMA-Alliance Research Symposium 2023, in Tokyo, Japan, on 11-12 May 2023.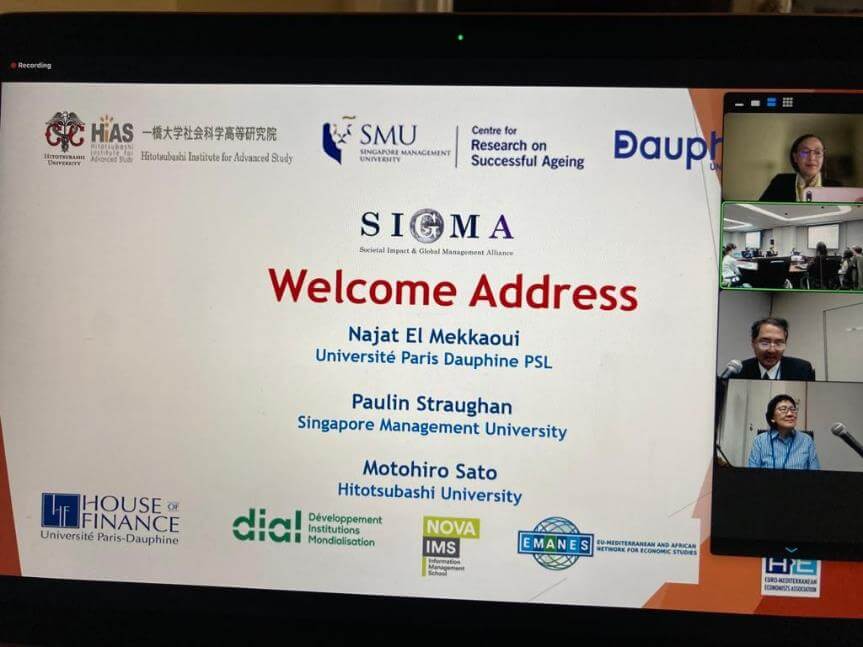 Prof. Najat El Mekkaoui, research fellow at the economic department, Université Paris Dauphine-PSL, LEDa DIAL and EMEA senior research fellow, opened the conference alongside Prof. Motohiro Sati (Hitotsubashi University), Prof. Pauline Straughan (Singapore Management School) and Prof. Atsushi Yamada (Hitotsubashi University).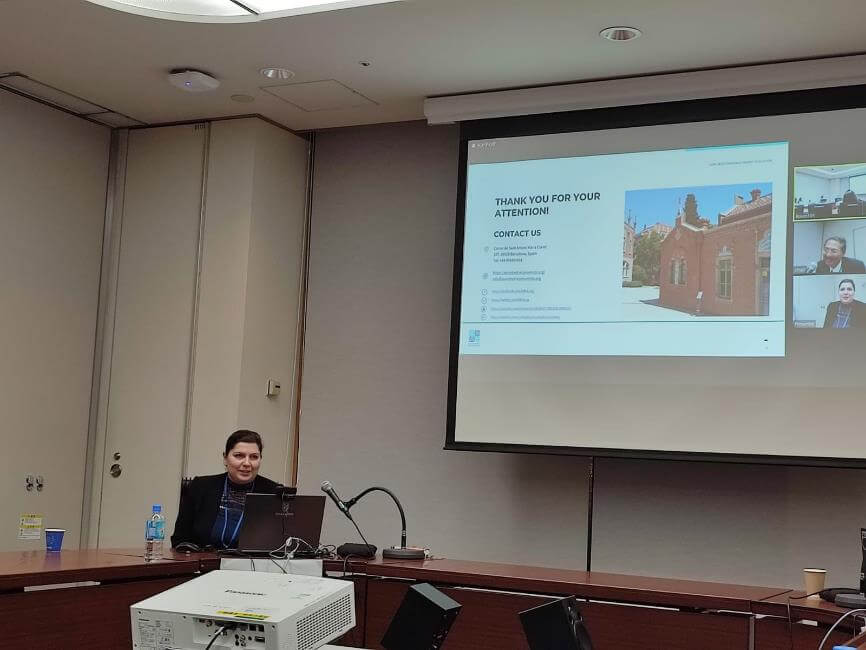 EMEA researcher, Yeganeh Forouheshfar, presented the paper entitled "A Regional Comparison of the Elderly Well-Being" in the elderly well-being session. The paper develops a composite index for elderly well-being in Arab, African and European countries. It studies the determinants of the elderly well-being at a macro level and tackles regional disparities regarding elderly well-being. The paper also stresses the important role of a strong and inclusive social security system for improving elderly well-being.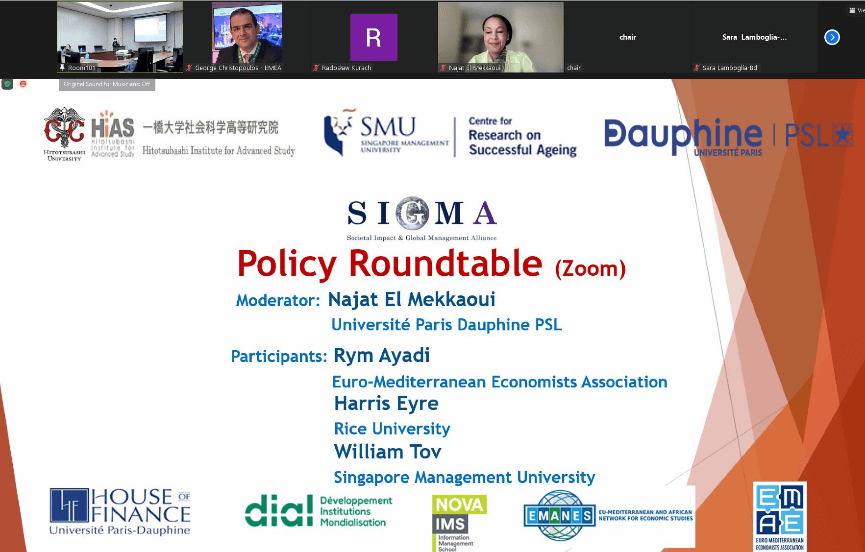 Closing the first day of the conference, EMEA hosted a Policy Roundtable entitled, "Brain capital & health inequality, gender, life cycle course.", moderated by Prof. Najat El Mekkaoui. The panel included Prof Rym Ayadi – President of the Euro-Mediterranean Economists Association and Professor of Bayes Business School, City University of London, Harris Eyre MD PhD – member of the EMEA Advisory Board, fellow with Rice University's Baker Institute for Public Policy and the Meadows Mental Health Policy Institute, and Prof. William Tov (Associate Professor of Psychology at Singapore Management University & Deputy Director at the Centre for Research on Successful Ageing (ROSA)).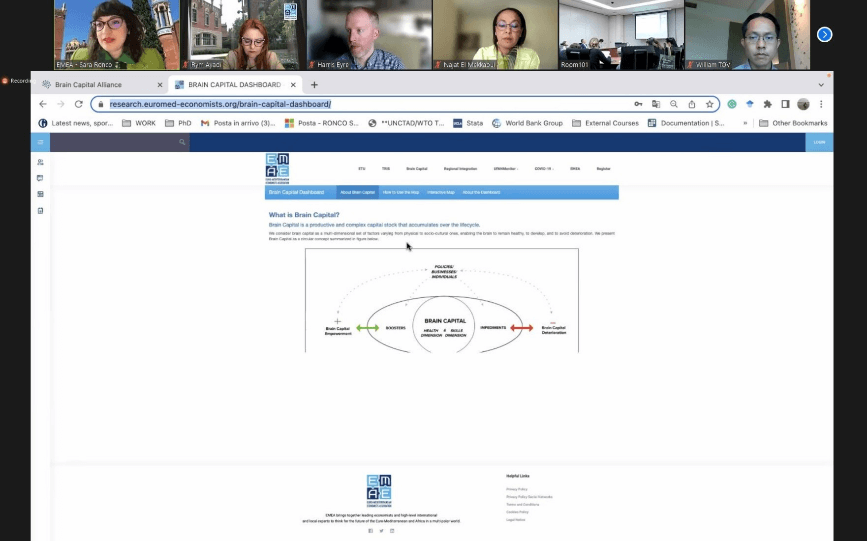 Prof. Ayadi presented the concept of Brain Capital and provided insights into how Brain Capital can help tackle current societal and economic challenges such as dependency risk among ageing populations and life cycle inequality. Furthermore, EMEA researcher Sara Ronco presented the Brain Capital dashboard. In her intervention Prof. Ayadi highlighted "Brain capital is a critical component for promoting healthy aging and ensuring the well-being of our aging population. Public policy must prioritize investments in brain health, cognitive development, and lifelong learning to maximize the potential of our aging workforce and promote a fulfilling and productive life in later years."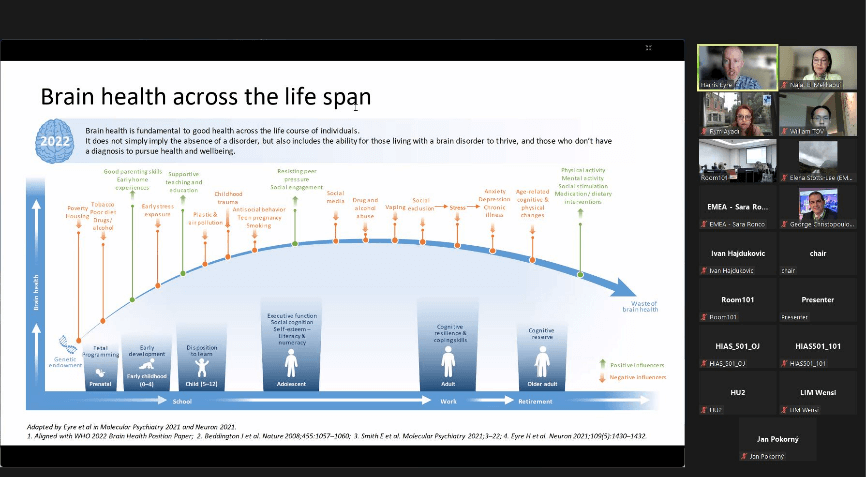 Dr. Eyre offered the scientific and public health perspective on how boosting brain health and creating policies tailored to improving brain health and skills over the lifespan will be critical for our future economies and societal well-being. In his presentation he underlined: "AI-powered technologies have tremendous potential to enhance brain health and well-being in our aging population. By investing in AI-powered cognitive training, personalized healthcare, and assistive technologies, we can support healthy aging, promote independence and improve the quality of life for our aging population."
Prof. Tov shared the key takeaways from a monitoring study of Singapore's ageing population on the relationship between engagement in different types of activities and depressive systems. The results revealed an inequality in who was participating in activities that most reduced symptoms of depression by gender, education level, and income.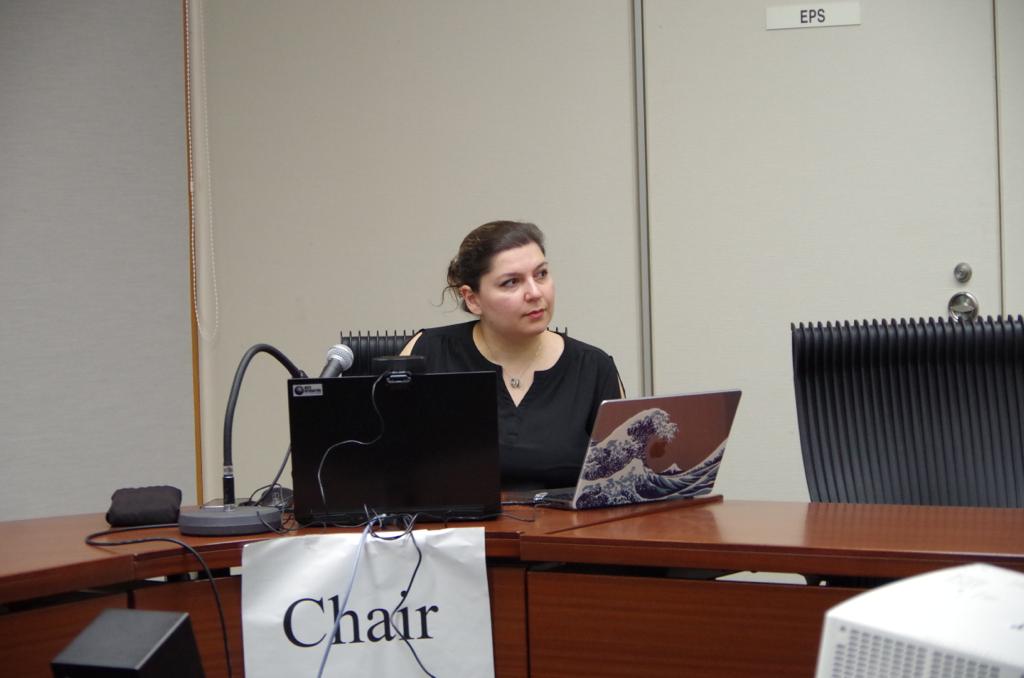 On the second day of the conference, Dr. Yeganeh Forouheshfar moderated the session on 'Elderly Wellbeing,' while Prof. Doriana Cucinelli, EMEA research fellow, presented her paper titled 'Life and Non-Life Insurance Holdings: Does Individual Insurance Knowledge Matter?' during the 'Finance and Health' session.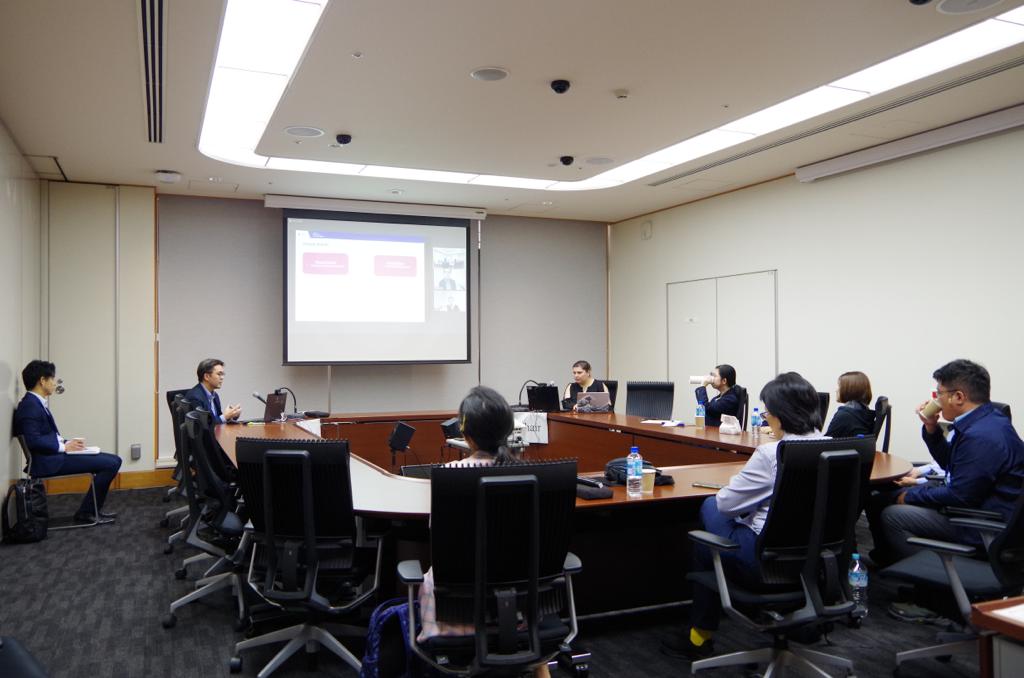 The Annual SIGMA Research Symposium 2023 and 19th International Conference on Pensions, Insurance and Savings was jointly organized by Hitotsubashi University (Atsushi Yamada) and Singapour Management University (Paulin Straughan) and université Paris Dauphine PSL Economic Department and EMEA (Najat El Mekkaoui and Yeganeh Forouheshfar)