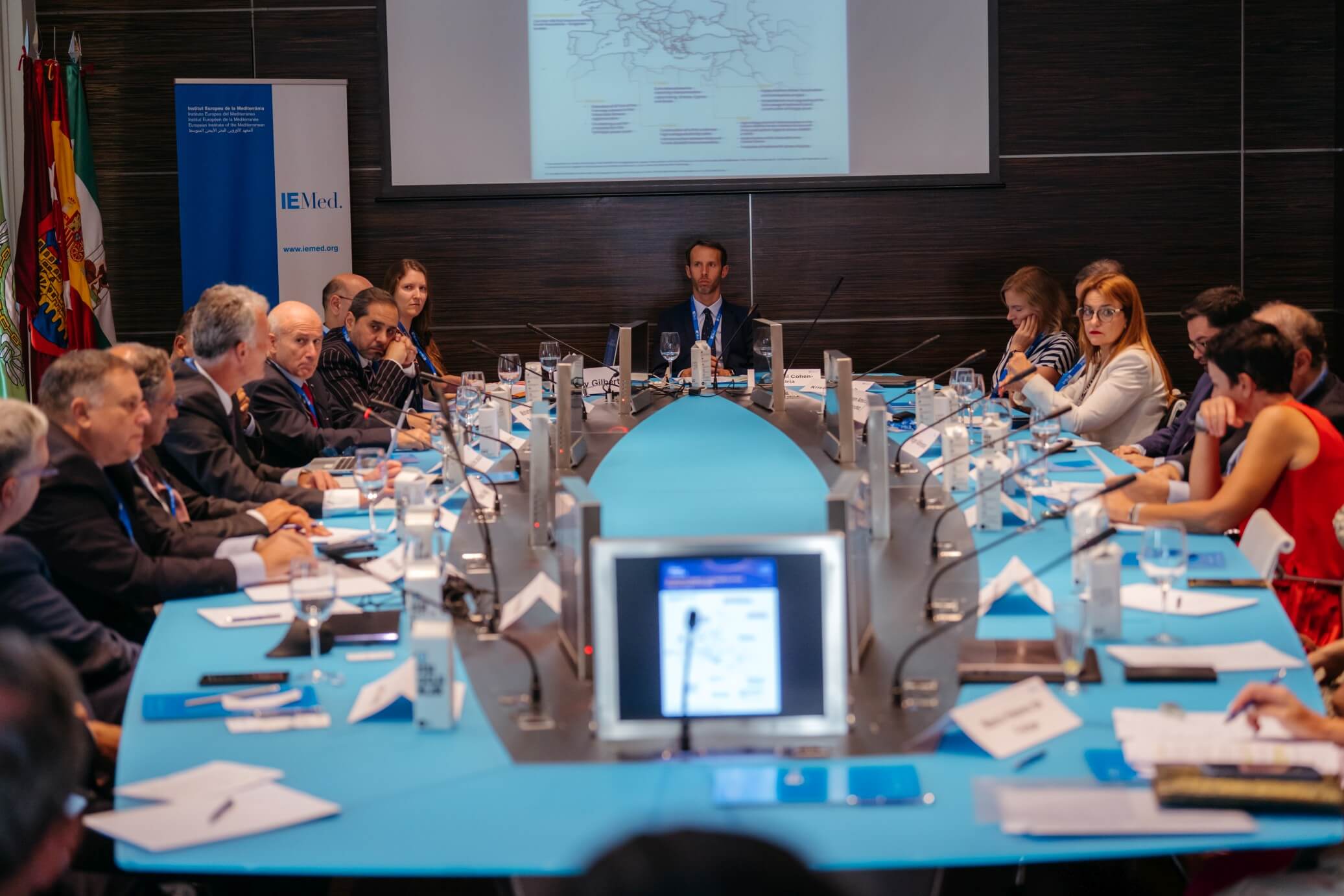 We are happy to announce that EMEA has joined Euromesco. Furthermore, EMEA President Prof. Rym Ayadi participated at the EuroMeSCo Business Platform 2023 "The global gateway, a new paradigm for relations between the European Union and its partners in the Mediterranean and beyond" which was held back-to-back with the Euromesco Annual Conference 2023, in Madrid on 09 October 2023.
The EuroMeSCo Business Platform offered a unique opportunity to put around the table economic operators, policy makers and think tankers to discuss various aspects related to the Mediterranean dimension of the Global Gateway.
EuroMeSCo is a major network of research centres and think tanks in the Euro-Mediterranean area. Founded in 1996, in the aftermath of the Barcelona Declaration, the network currently comprises 113 institutes from 30 European and Southern Mediterranean countries.
The Euro-Mediterranean Economists Association – EMEA is a Barcelona-based regional think-tank that serves as a leading independent and innovative policy research institution; a forum for debate on the political and socio-economic reforms in Mediterranean and Africa; and promoter of actions and initiatives that fulfil objectives of sustainability, inclusiveness, regional integration and prosperity.