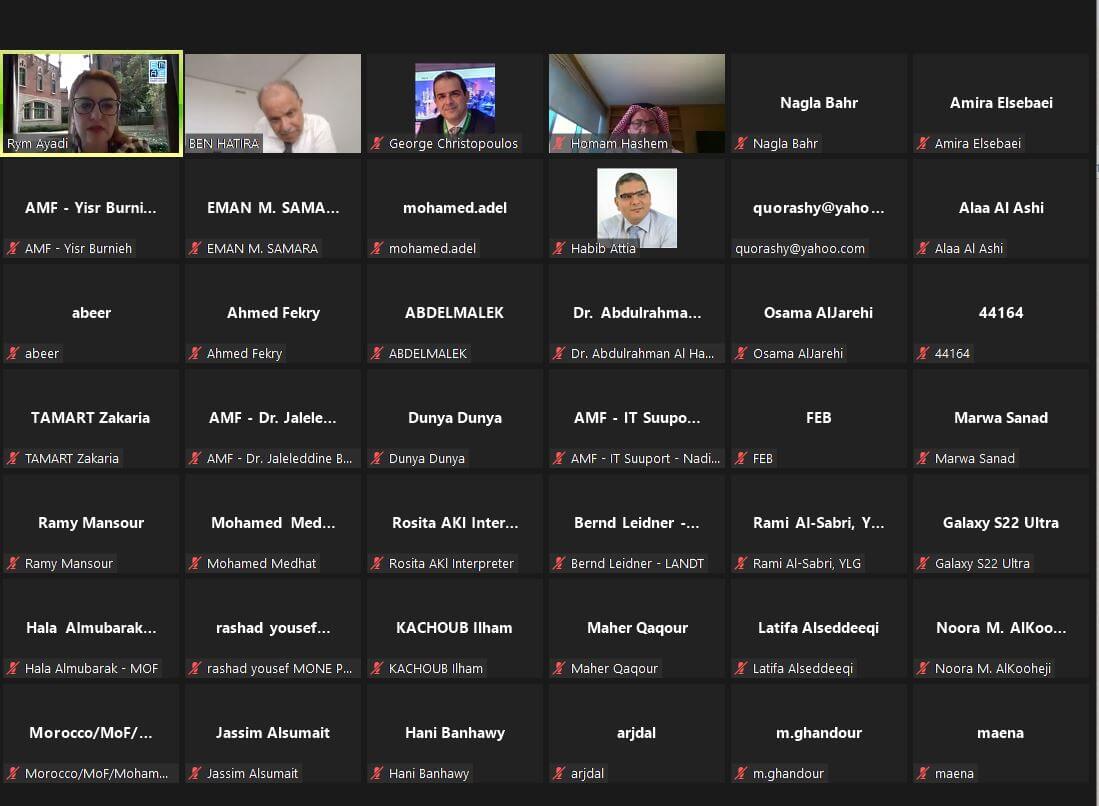 The Arab Monetary Fund (AMF) in collaboration with the Euro-Mediterranean Guarantee Network (EMGN) organised in the framework of Financial Inclusion for the Arab region Initiative (FIARI) the second Workshop on "Making Guarantee Schemes Work for Sustainable SME Finance in the Arab Region" The workshop took place online on Monday 4 July 2022.
Ms. Nagla Bahr, Chair of the EMGN Steering Steering Committee and Managing Director, Credit Guarantee Company, and Prof. Rym Ayadi, member of the EMGN SC, President of the Euro-Mediterranean Economists Association – EMEA and Chair of the EBA Banking Stakeholders Group participated at the session "Enhancing risk-sharing instruments in the Arab region, including for early-stage financing".
The session discussed the role of guarantee institutions in supply chain finance, risk transfer and risk diversification mechanism, capital reallocation mechanism, the role of guarantee institutions on equity crowdfunding for SMEs, and other issues.
At her intervention Prof. Ayadi underlined that "Guarantees and counter guarantees can become, under certain conditions, a pillar for sustainable recovery and resilience".
The Euro-Mediterranean Guarantee Network – EMGN seeks to alleviate the region's structural constraints for MSMEs to access to finance by gathering guarantee schemes active in the countries of the Euro-Mediterranean.
EMGN is promoted by the Euro-Mediterranean Economists Association (EMEA), the European Institute of the Mediterranean (IEMed) and the Deutsche Gesellschaft für Internationale Zusammenarbeit (GIZ)