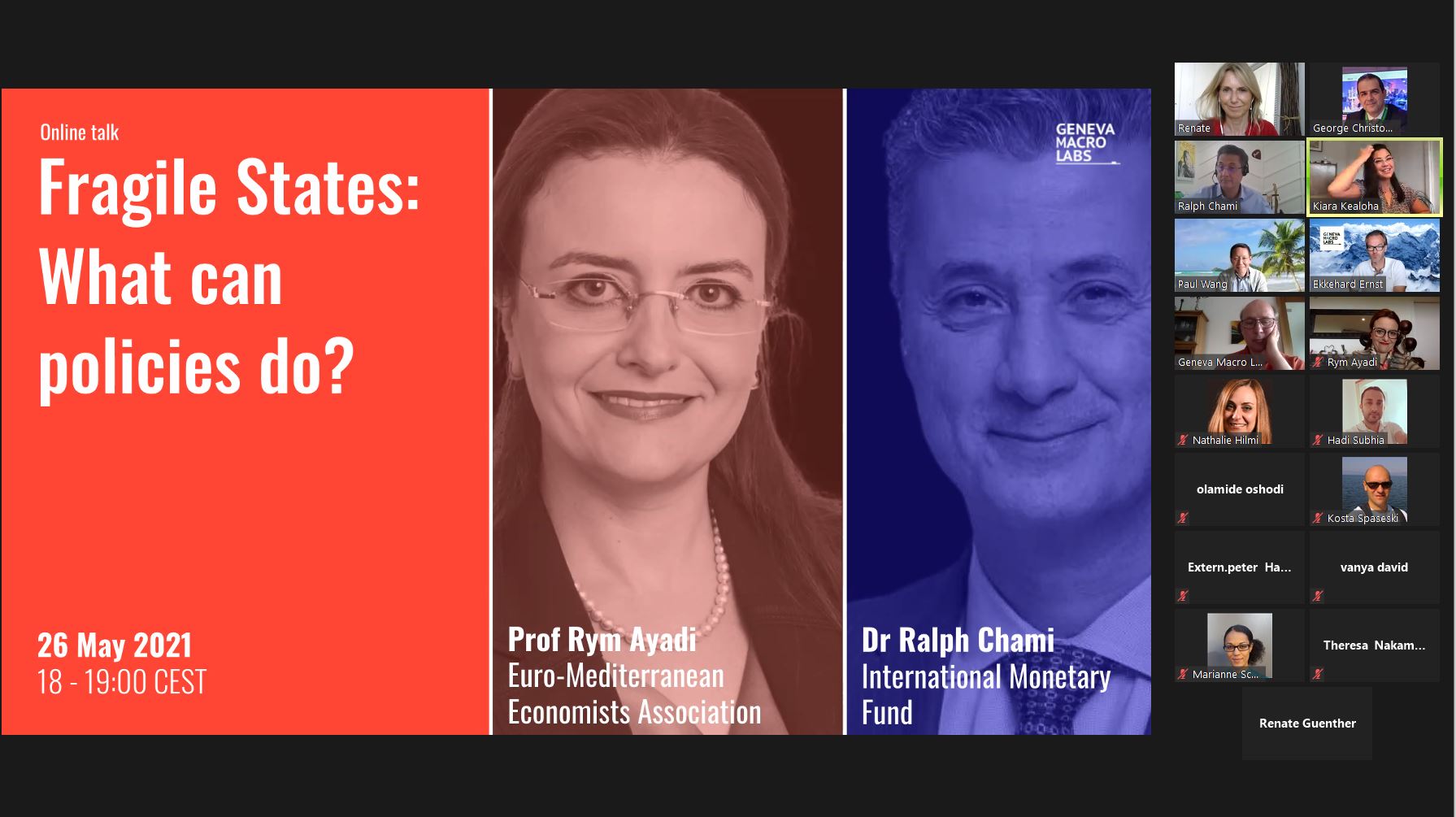 The President of EMEA, Prof. Rym Ayadi and Dr. Ralph Chami, IMF and EMEA Advisory Board member, were the two guests on a discussion on Fragile States, which was organized by Geneva Macro Labs on 26 May 2021.
During her intervention, Prof Ayadi highlighted that "The global pandemic can offer a great opportunity for increasingly fragile states to go into a recovery, development and growth path via enhancing debt transparency". Dr. Chami underlined that "The whole world today is fragile due to COVID. We are all tied together with a belt of humanity. So, we need to hold each other's hand if we are all to come out of this crisis into a better future."
2020 was a reminder that even the most resilient states and firms can become uprooted by sudden, deep shocks. State fragility is not new, however, and many countries around the world suffer from conflict, social unrest, weak institutions and a lack of providing basic safety provision to their citizens. Fragility is highly persistent too, as countries often remain for decades in a state of civil strife for decades. External interventions often make things worse, even if when done through well-meaning humanitarian aid.