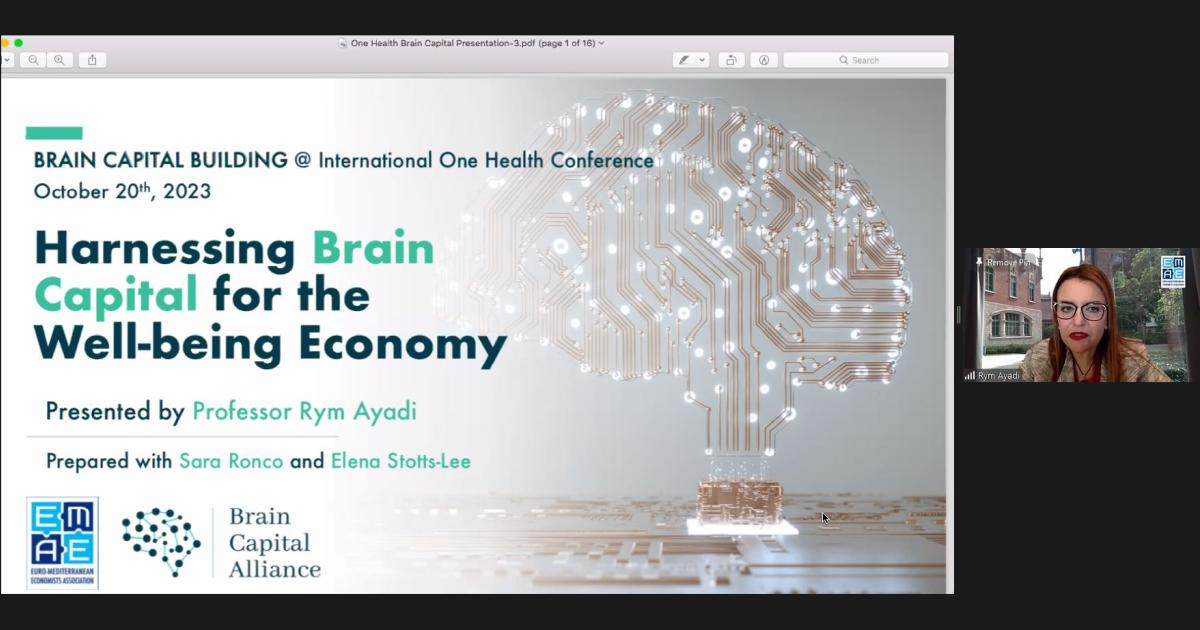 Prof. Rym Ayadi, EMEA President, and co-founder of the Brain Capital Alliance, delivered the keynote speech "Harnessing Brain Capital for the well being Economy" on the 2nd International One Health Conference which took place in Barcelona on 19-20 October 2023.
In her speech Prof. Ayadi presented the Brain Capital Initiative along with the Brain Capital dashboard and highlighted: "In the face of escalating environmental hazards, Brain Capital emerges as a pivotal pillar for Planetary Health, reinforcing that the health and vitality of our brains are inextricably linked to wellbeing and flourishing."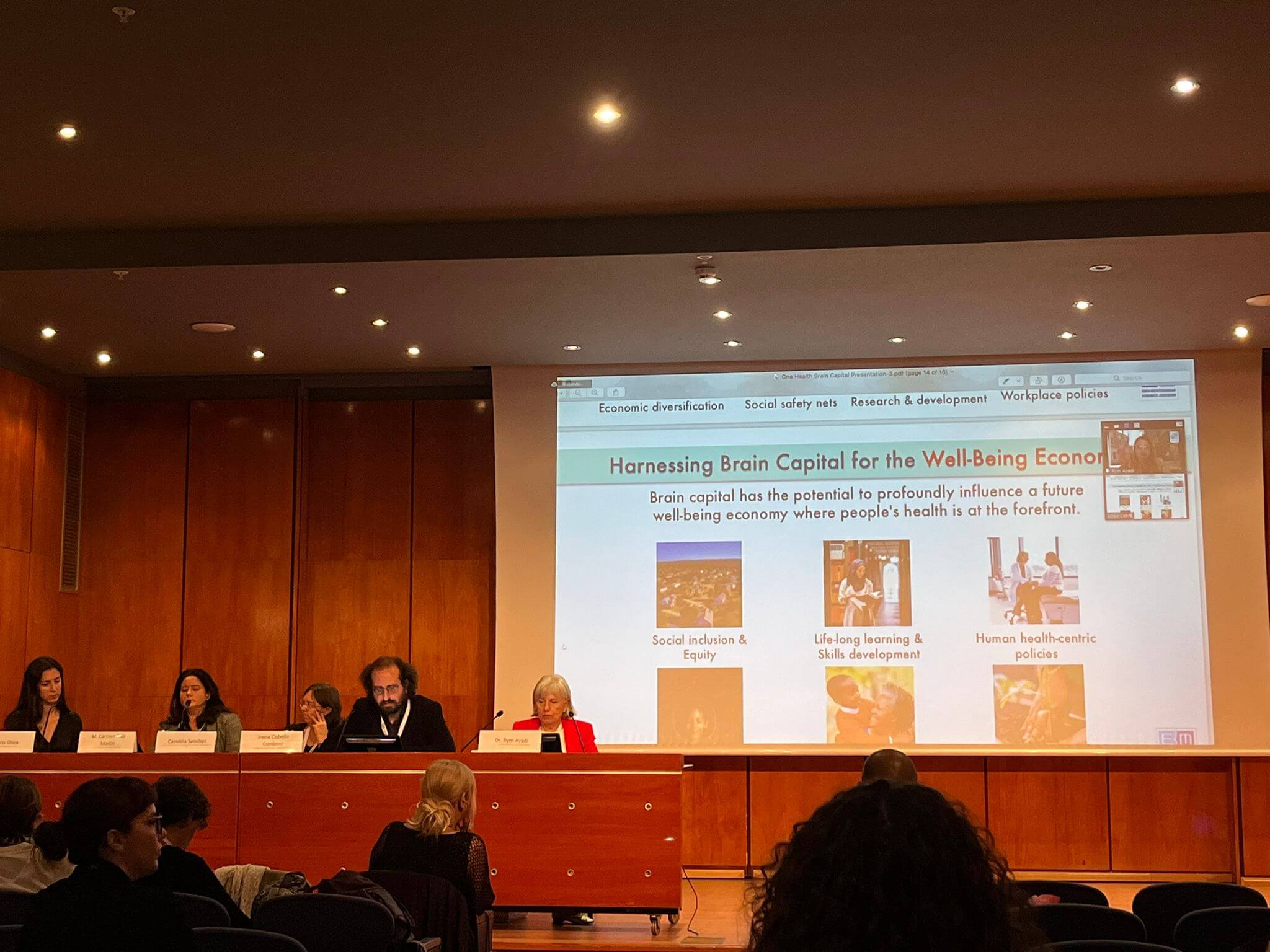 Health is a key aspect of our modern society that requires a multidisciplinary approach and that needs to bring together professionals, academics and decision makers in order to bridge the gap between current scientific knowledge and policies. The One Health Conference aimed to activate synergic dialogues among disciplinary research fields and action domains among researchers, experts, and students.
Both Brain Capital and the One Health approach necessitate bridging the gap between science and policy. In particular, economic policy must be adapted to consider human, animal, ecosystem, and brain health. This is because the economy is run by individuals and therefore its well-functioning is dependent on individual health and well-being. Brain health, in particular, should be at the centre of a well-being economy. Globally, populations are facing compounding crises. Poor access to healthcare, resource scarcity, human rights abuses, and other challenges are placing immense stress on the global brain. This is problematic because there is a need for innovation and creative thinking (which come from healthy brains) to deal with societal challenges. To stop the cycle of harm to brain health, an integrated policy approach that holistically addresses compounding issues is urgently necessary.