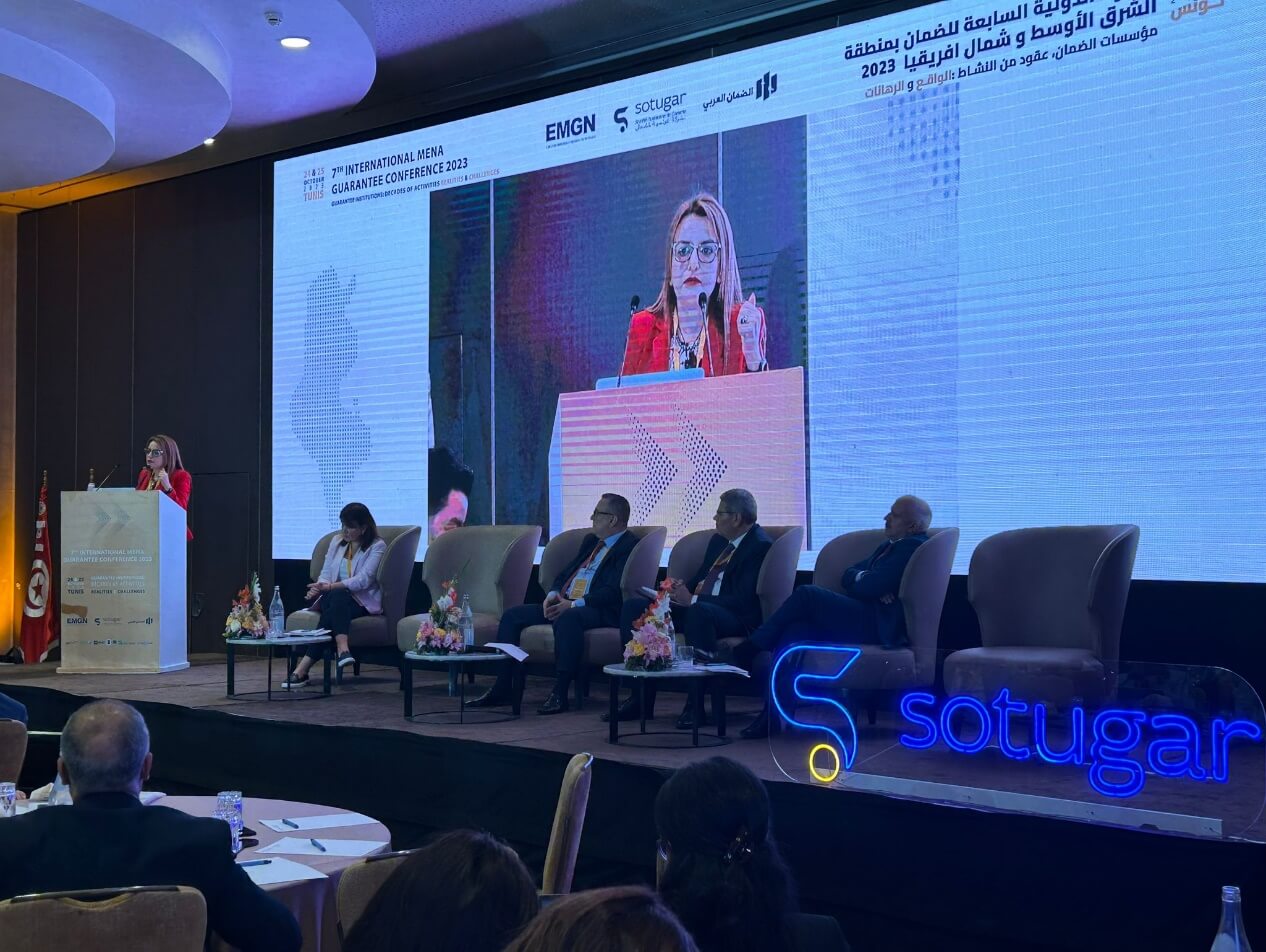 Prof. Rym Ayadi, EMEA Founder and President, Professor at the Bayes Business School, City University of London, and Chair of the Banking Stakeholders Group (BSG) of the European Banking Authority (EBA), was one of the speakers of the 7th International MENA Guarantee Conference "Guarantee Institutions: Decades of Activity; Realities and Challenges" which took place in Tunis, on 24 – 25 October 2023.
The event was organised by the Tunisian Guarantee Company SOTUGAR in collaboration with the Euro-Mediterranean Guarantee Network (EMGN) and the Arab Guarantee.
Prof Ayadi participated at the panel "Evolution of the institutional Framework" which discussed legislative framework, business model and governance, accounting standards and tax system of guarantee institutions, and control and supervision framework.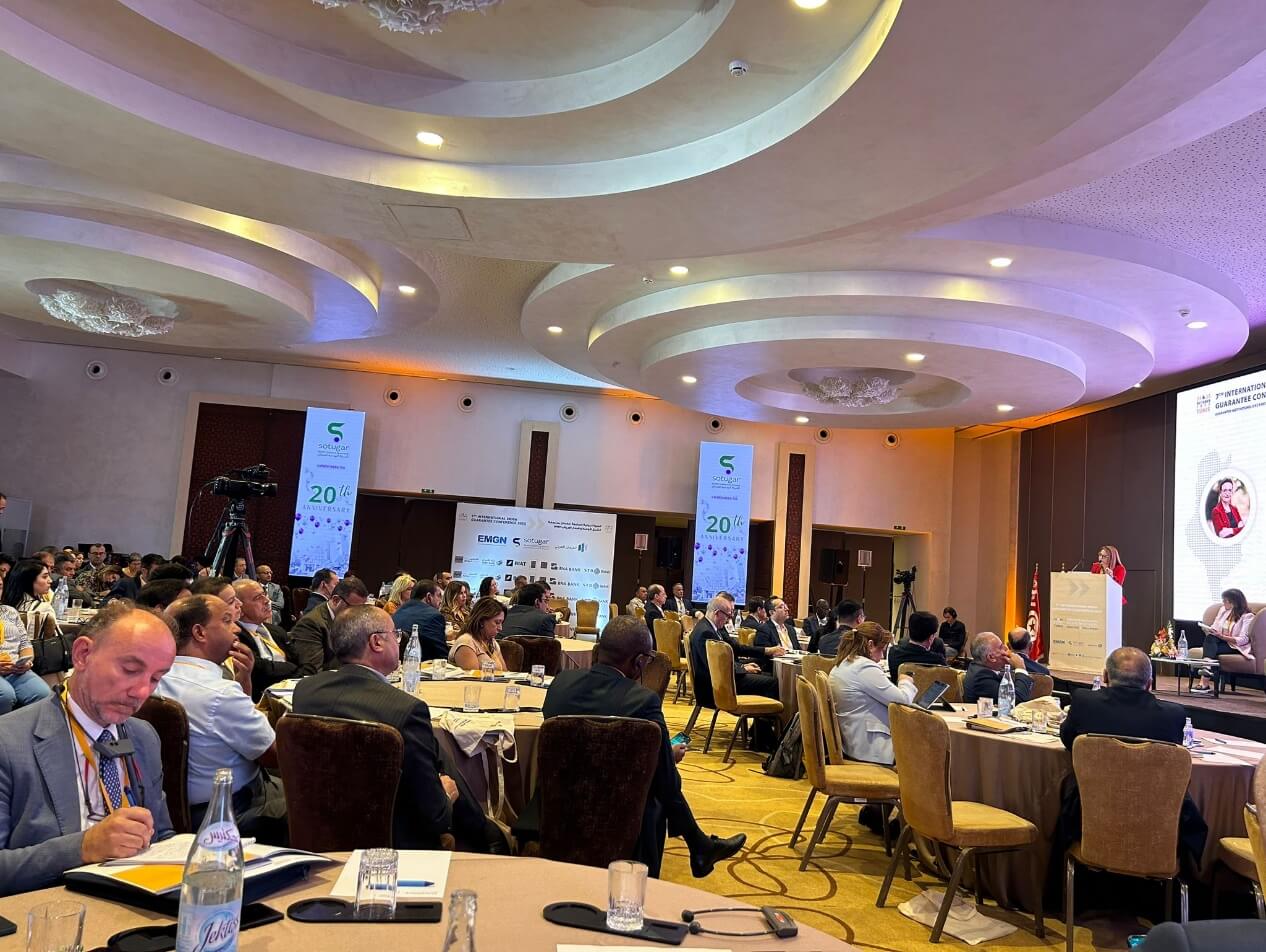 In her intervention Prof Ayadi underlined "The journey through recurrent crises highlights the indispensable nature of Credit Guarantee Schemes. Crafting an optimal regulatory framework for them is not just about ensuring operational efficiency. It is also about creating an environment where businesses can access crucial credit, where banks lend with renewed confidence, and where our economies remain sound and resilient even when faced with unparalleled challenges."
The institutional guarantee of MSME financing has been undergoing a significant development in the MENA Region, following the example of developed and emerging economies in the rest of the world. After decades of activity in the field of institutional credit guarantee in the MENA region, the 7th conference examined the road travelled and the achievements that have marked it as well as the areas for development and the challenges to be met, in order to enable public authorities and donors, to lay the foundations for a sustainable long-term activity.
Link to event video
The Euro-Mediterranean Guarantee Network – EMGN seeks to alleviate the region's structural constraints for MSMEs to access to finance by gathering guarantee schemes active in the countries of the Euro-Mediterranean. EMGN is promoted by the Euro-Mediterranean Economists Association – EMEA, the European Institute of the Mediterranean (IEMed) and the Deutsche Gesellschaft für Internationale Zusammenarbeit (GIZ) GmbH.