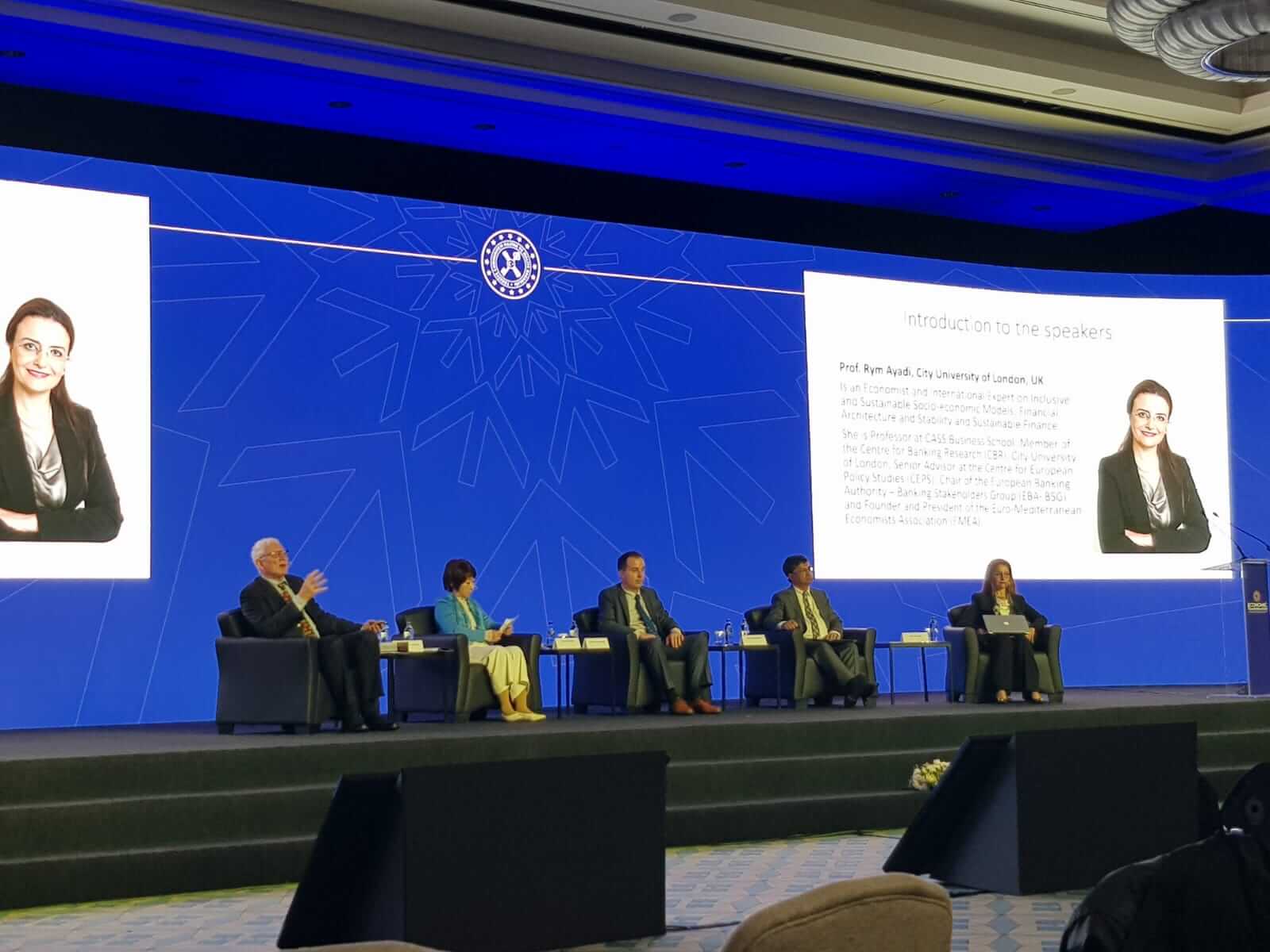 The President of EMEA, Prof. Rym Ayadi, Professor at The Bayes Business School, participated at the "Economic Transformation and New Paradigms Summit", which took place at the Four Seasons Hotel, Istanbul, Turkey, on 29 September 2022.
The summit opened with a welcome speech by Dr. Nurettin Nebati, Minister of Finance and Treasury of Turkey. Dr. Nebati thanked Prof. Ayadi and all panelists personally for their participation.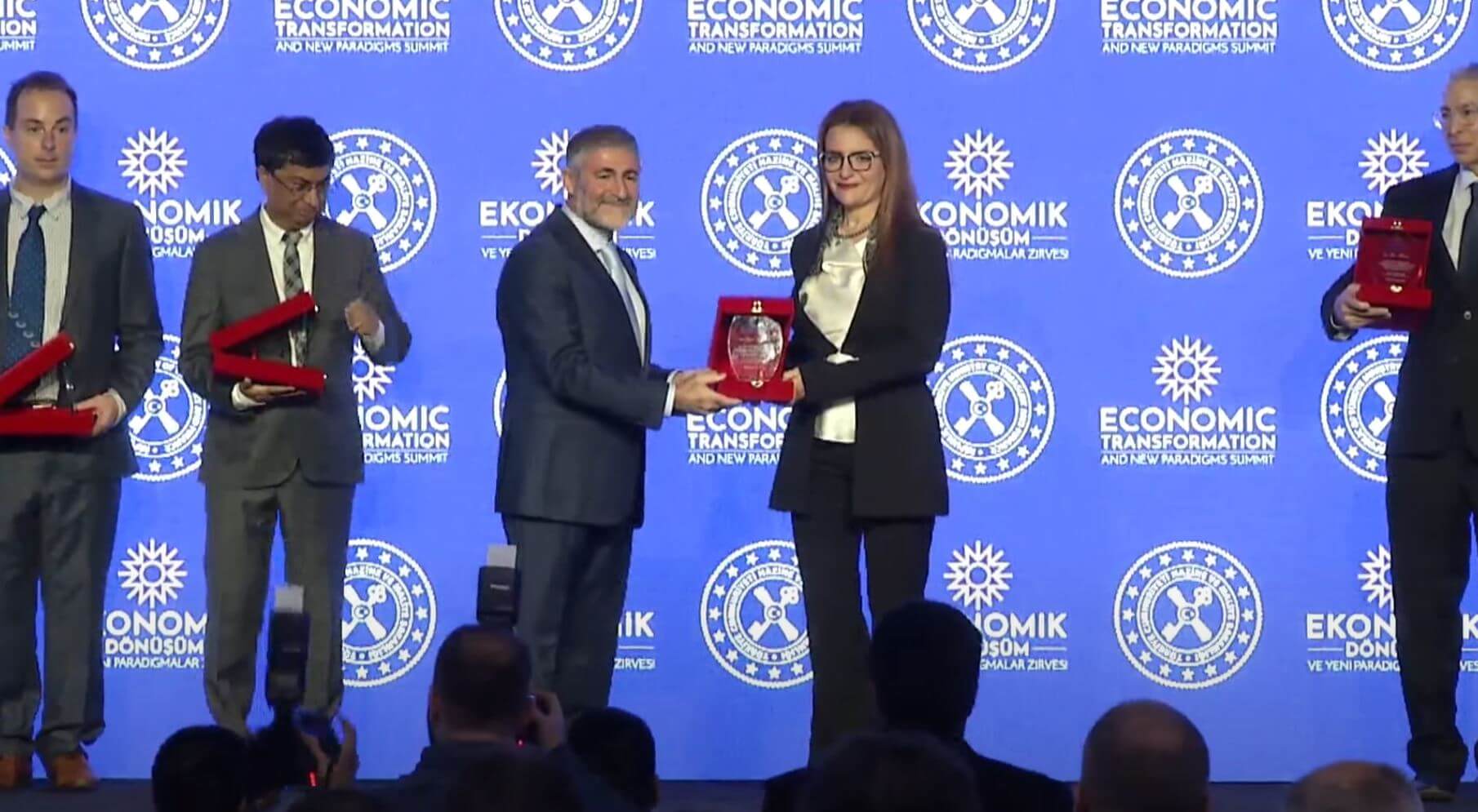 Prof. Ayadi participated in the Panel discussion "The importance of financial architecture that supports growth in the new era", along with Prof. Sayuri Shirai, Keio University, Japan; Prof. Douglas Cumming, Florida Atlantic University, USA; and Prof. M. Kabir Hassan, University of New Orleans, USA. The panel was moderated by Prof. Jonathan A. Batten, RMIT University, Australia.
Prof. Ayadi underlined "Time will tell whether Turkey would continue its economic growth while withstanding higher frequency of external shocks and increasing economic fragilities of its neighbours. Stabilisation mechanisms are needed to prepare for future disturbances."
The summit closed with the keynote address "How to achieve inclusive growth in the new era", delivered by Prof. Barry Eichengreen, University of California, Berkeley, USA.