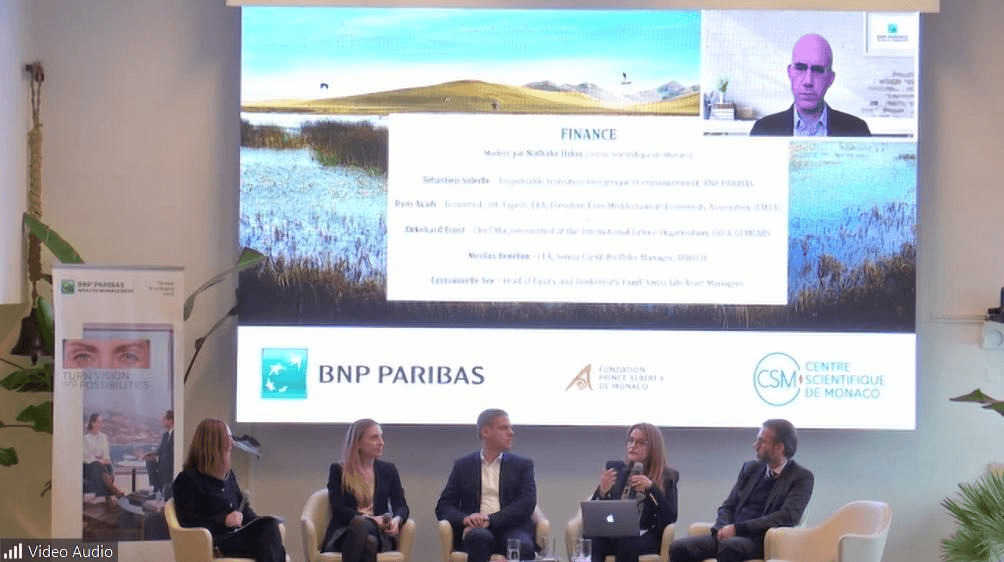 EMEA President. Prof. Rym Ayadi, Professor at Bayes Business School, City University of London, Chair of the Banking Stakeholders Group (BSG) of the European Banking Authority (EBA), and Senior CEPS Advisor, participated at the Conference "Capital naturel: enjeux et solutions pour un futur durable" which took place at the Monaco Yacht Club, on 09 November 2023.
The conference was organised by the Centre Scientifique de Monaco and BNP Paribas, in partnership with the Fondation Prince Albert II de Monaco. Ekkehard Ernst – Chief Macroeconomist at ILO and member of the EMEA Advisory Board, delivered the keynote speech of the event.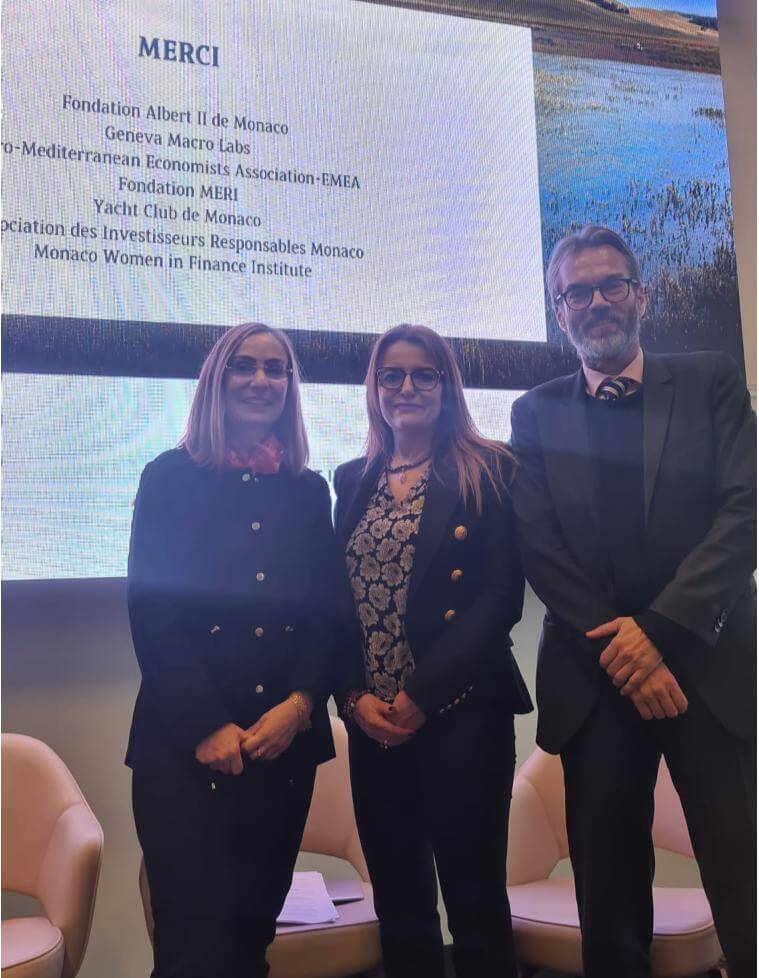 Prof. Ayadi participated in the panel on Finance which was moderated by Dr. Nathalie Hilmi, Section Head of Environmental Economics of the Centre Scientifique de Monaco and member of the EMEA Advisory Board. The panel included, Sébastien Soleille – Global Head of Energy Transition and Environment at BNP Paribas, Ekkehard Ernst – Chief Macroeconomist at ILO, Nicolas Bénéton CFA – Senior Client Portfolio Manager at Robeco, and Emmanuelle Sée – Head of Equity at Swiss Life Asset Managers France.
In her intervention Prof Ayadi highlighted "In an era where the health of our planet is intricately linked to our health and our economies, the recognition of natural capital is not just a transformation—it's a revolution. By assigning an implicit value to the forests, rivers, and biodiversity that underpin our existence, we are rewriting the ledger of our health policies and economic success to include the prosperity of nature as a measure of true wealth. This shift is not merely an adjustment, but a profound metamorphosis in the very fabric of our planetary health, economic and financial systems, demanding innovation, responsibility and a new vision of progress where the natural world is our most valued asset after all."
The conference brought together entrepreneurs, economists, university researchers and key figures from the economic and environmental world who debate the best actions to maintain Natural Capital, involving philanthropic and intergovernmental institutions, as well as start-ups engaged in the ecological transition. The conference also examined the approach of financial markets on the subject.