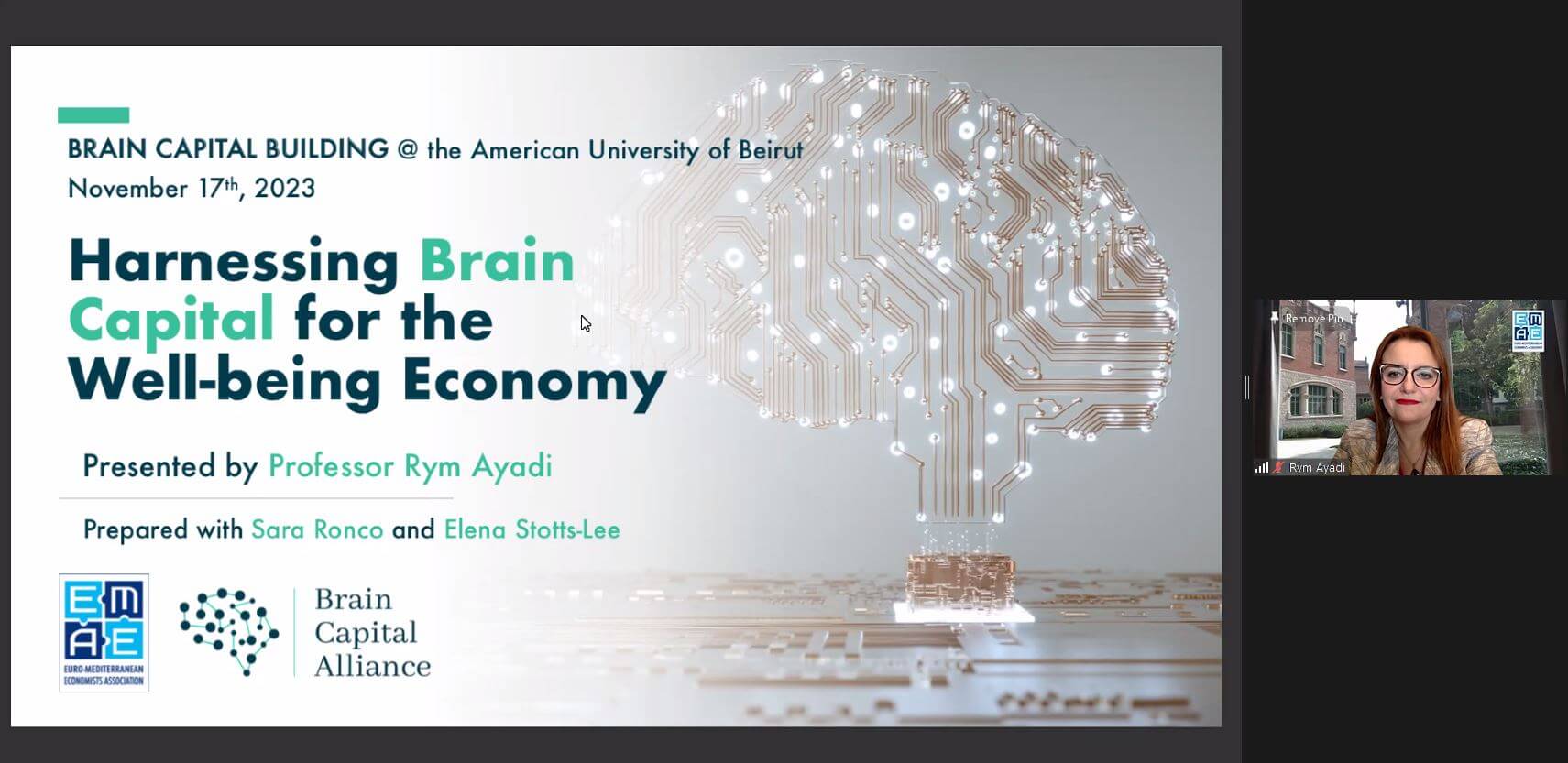 Prof. Rym Ayadi, EMEA President and co-founder of the Brain Capital Alliance, participated in the Global Advances in Mental Health Conference (GAMH) which was organised by the American University of Beirut Medical Center on 17 November 2023.
Prof. Ayadi participated in the Roundtable Discussion "Global Advances in Mental Health: The Next Frontier". In her intervention she underlined: "Advances in brain health research serve as a cornerstone for fostering a well-being economy. By understanding and improving brain function, we unlock unparalleled potential for workforce productivity, foster innovation, and enhance overall societal happiness. This journey towards improved brain health not only alleviates the burden on healthcare systems but also cultivates a more resilient, adaptable, and skilled population.
Ultimately, investing in brain health research is not just a step towards individual well-being, but a leap towards sustainable, long-term economic growth and prosperity."
The panel included Ava Thompson, PhD, Fadi Maalouf, MD, Fad El Jardali, PhD, and it was moderated by Dr. Brigitte Khoury, Director, Clinical Psychology Training Program at American University of Beirut.
The Global Advances in Mental Health Conference was designed to improve the competence of psychiatrists and psychologists by providing them with up-to-date evidence-based knowledge and practices. The conference aimed to address the gap in practice in multiple subspecialties in psychiatry and psychology to improve patient outcomes in the digital and post-COVID World.