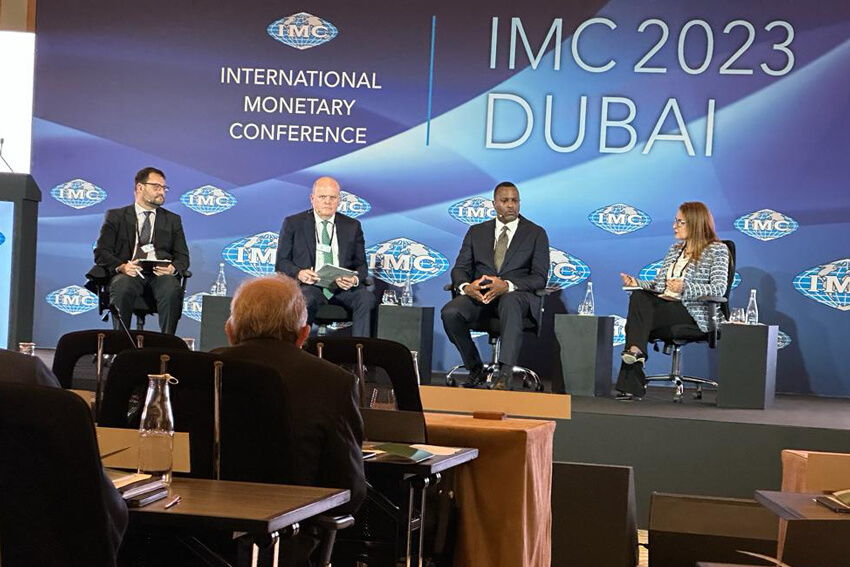 EMEA President, Prof. Rym Ayadi, Professor at Bayes Business School, City University of London, Chair of the Banking Stakeholders Group (BSG) of the European Banking Authority (EBA), and Senior CEPS Advisor, participated at the International Monetary Conference (IMC) 2023 which took place in Dubai, on 11 – 13 November 2023.
The Conference opened with the remarks of IMC President, John C. Dugan Chair, Citigroup Inc. Among the high-level participants of the Conference was Timothy F. Geithner, President, Warburg Pincus, New York, H.E. Abdulla bin Touq Al Marrim, Minister of Economy, United Arab Emirates Ministry of Economy, and H.E. Dr. Hala El Said Minister of Planning and Economic Development, Arab Republic of Egypt.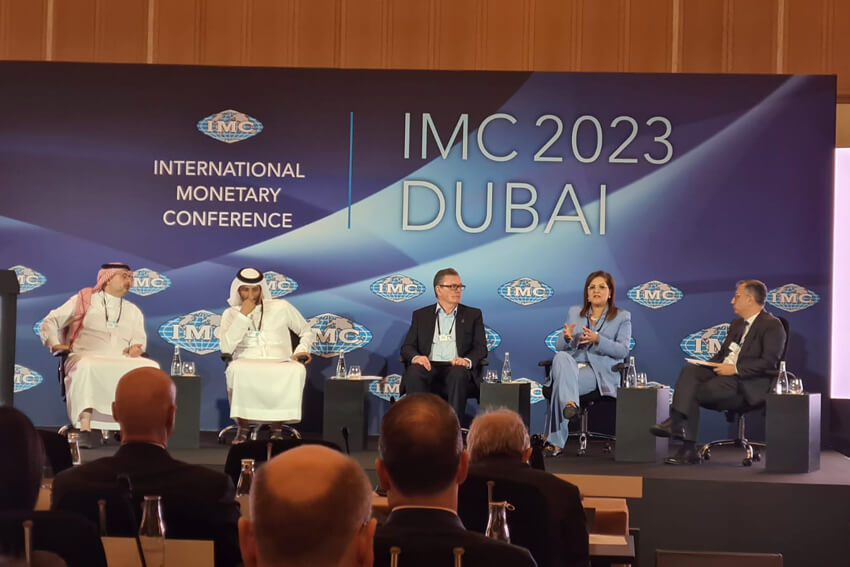 Prof. Ayadi participated in the session "Banking as a Force for Social Progress" which discussed the current economic and social challenges, including exacerbated inequality within and across nations and the critical role banks can and must play in tackling them.
In her intervention Prof. Ayadi underlined "Banks have a tough journey to ride, while diving in heightened context of uncertainty to the global geopolitical tensions, the climate crisis and the digital transition, but have to contribute to the  potential to act as catalysts for economic empowerment and social progress, not just through their financial activities focused on the short term value creation, while maintaining financial stability, but by embodying the principles of inclusivity, sustainability, good governance, ethical responsibility and transparency that have long term value to all.
By investing in socially progressive and community-driven initiatives (healthcare, education, infrastructure), promoting financial literacy, and embracing equitable practices, banks can help build a more resilient, equitable and progressive society that is centered on the wellbeing of the individual – this is an essential condition to move from a short term model of development to a more long term model that places the wellbeing of individual and the planet at the center."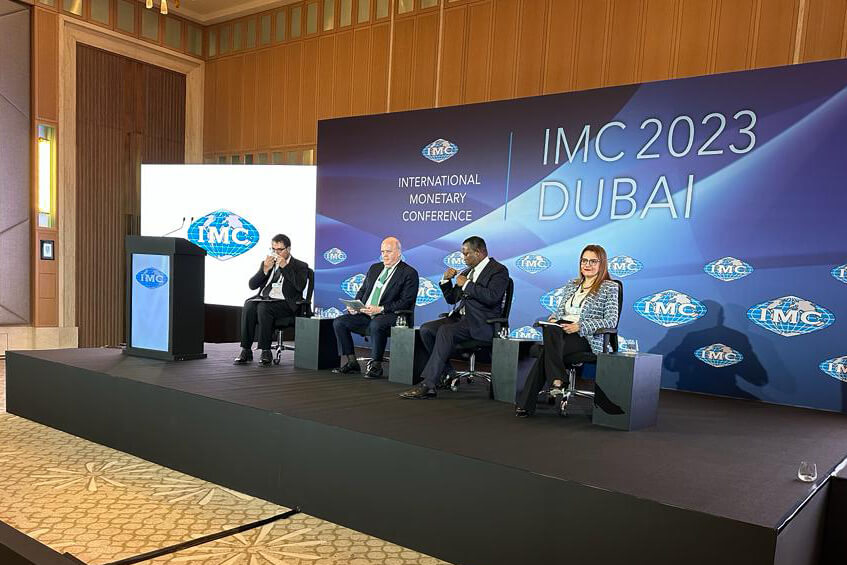 The panel included Michael McAfee, President and Chief Executive Officer, PolicyLink, Oakland, and Jean Pesme, Global Director, Finance, Competitiveness and Innovation Global Practice, World Bank Group, Washington, DC. It was chaired by Colin Hunt, Chief Executive Officer, AIB Group, Dublin.