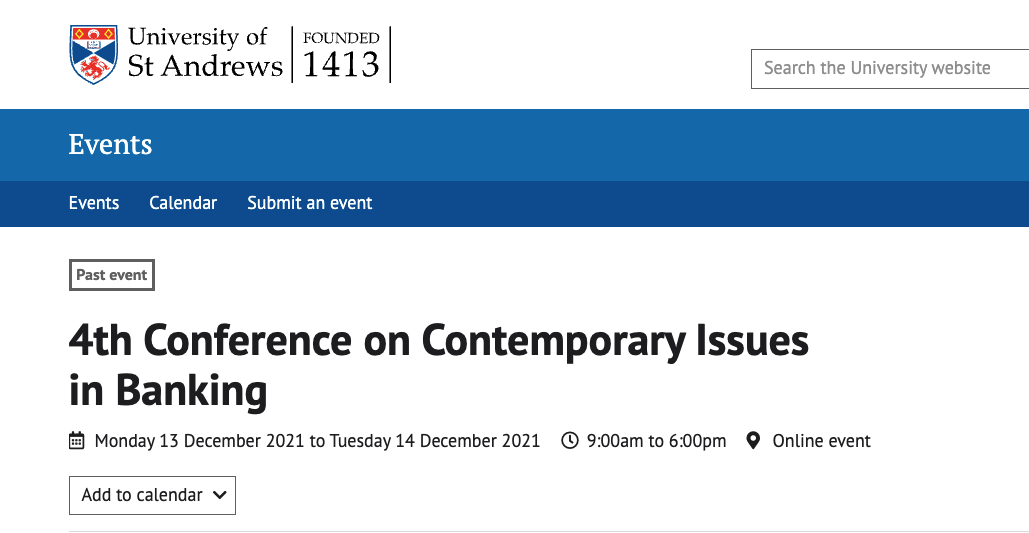 Dr Doriana Cucinelli, Assistant Professor of Banking and Finance at the University of Parma and EMEA Research Fellow, participated at the 4th Conference on Contemporary Issues in Banking, which took place online on 13-14 December 2021.
Dr Cucinelli participated at the first session, chaired by Prof Claudia Girardone, where she presented the paper "The origin of crises and systemic risk. Do Bank Business Models Matter?", co-authored with Prof Rym Ayadi, Prof Paola Bongini, and Prof Barbara Casu.
The paper is based on the research taking place under the Bank Business Models Research initiative, which is sponsored by the Euro-Mediterranean Economists Association – EMEA.