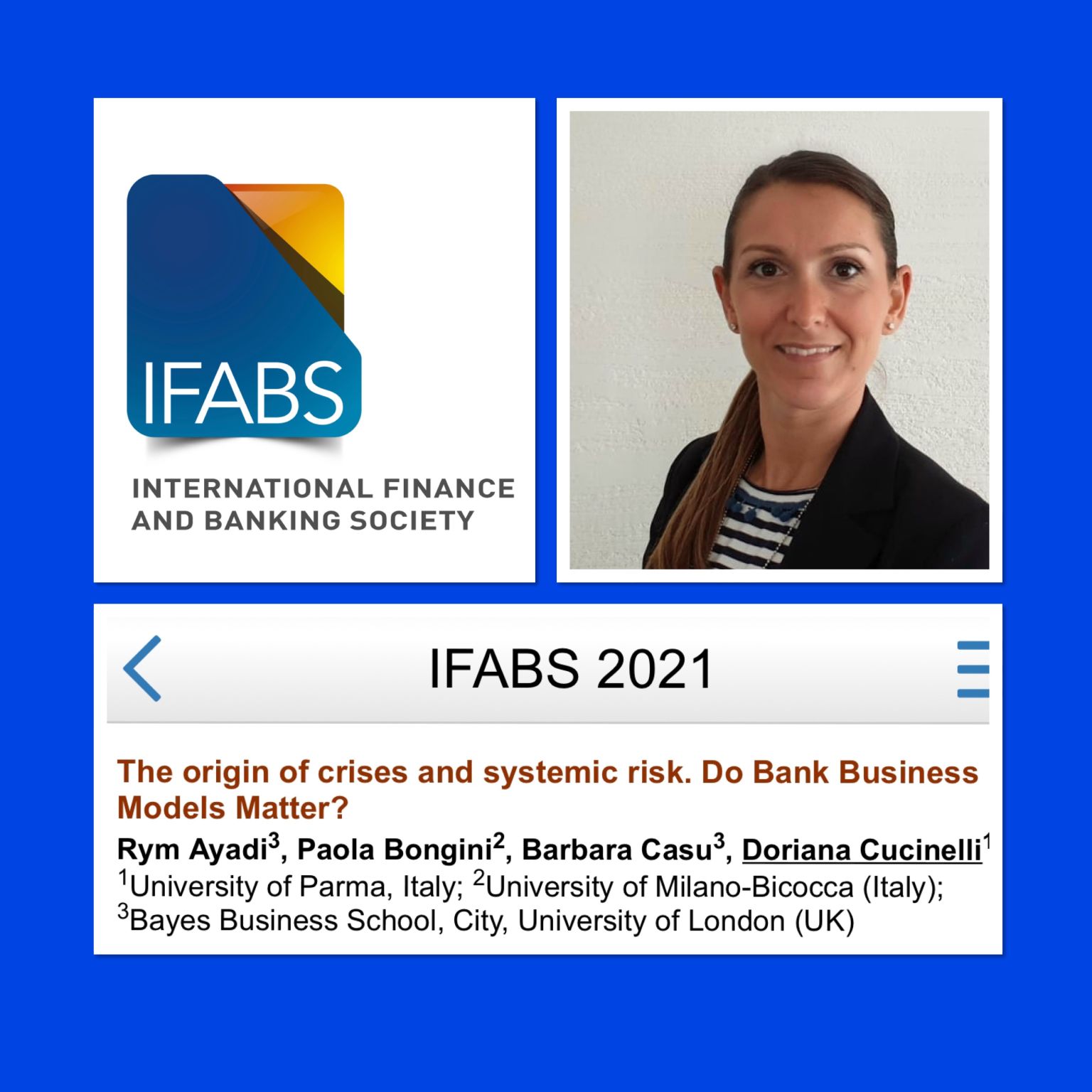 Dr Doriana Cucinelli, Assistant Professor of Banking and Finance at the University of Parma and EMEA Research Fellow, participated at the International Finance and Banking Society Oxford Conference IFABS 2021, which took place online on 13-15 September 2021.
Dr Cucinelli participated at the at the session "Systemic risk: bank networks" where she presented the paper "The origin of crises and systemic risk. Do Bank Business Models Matter?", co-authored with Prof Rym Ayadi, Prof Paola Bongini, and Prof Barbara Casu.
The paper has been published under the Bank Business Models Research initiative, which is sponsored by the Euro-Mediterranean Economists Association – EMEA. The session was chaired by Prof. Barbara Casu, Director of the Centre for Banking Research at Bayes Business School and member of the EMEA Expert Panel.
This year's IFABS annual conference was organised in collaboration with the Bank of England, King's College London, University of Oxford and University of Nottingham on the overall theme of "Financial system(s) of tomorrow".
For more information on the Bank Business Models Research initiative please visit https://bbmresearch.org/