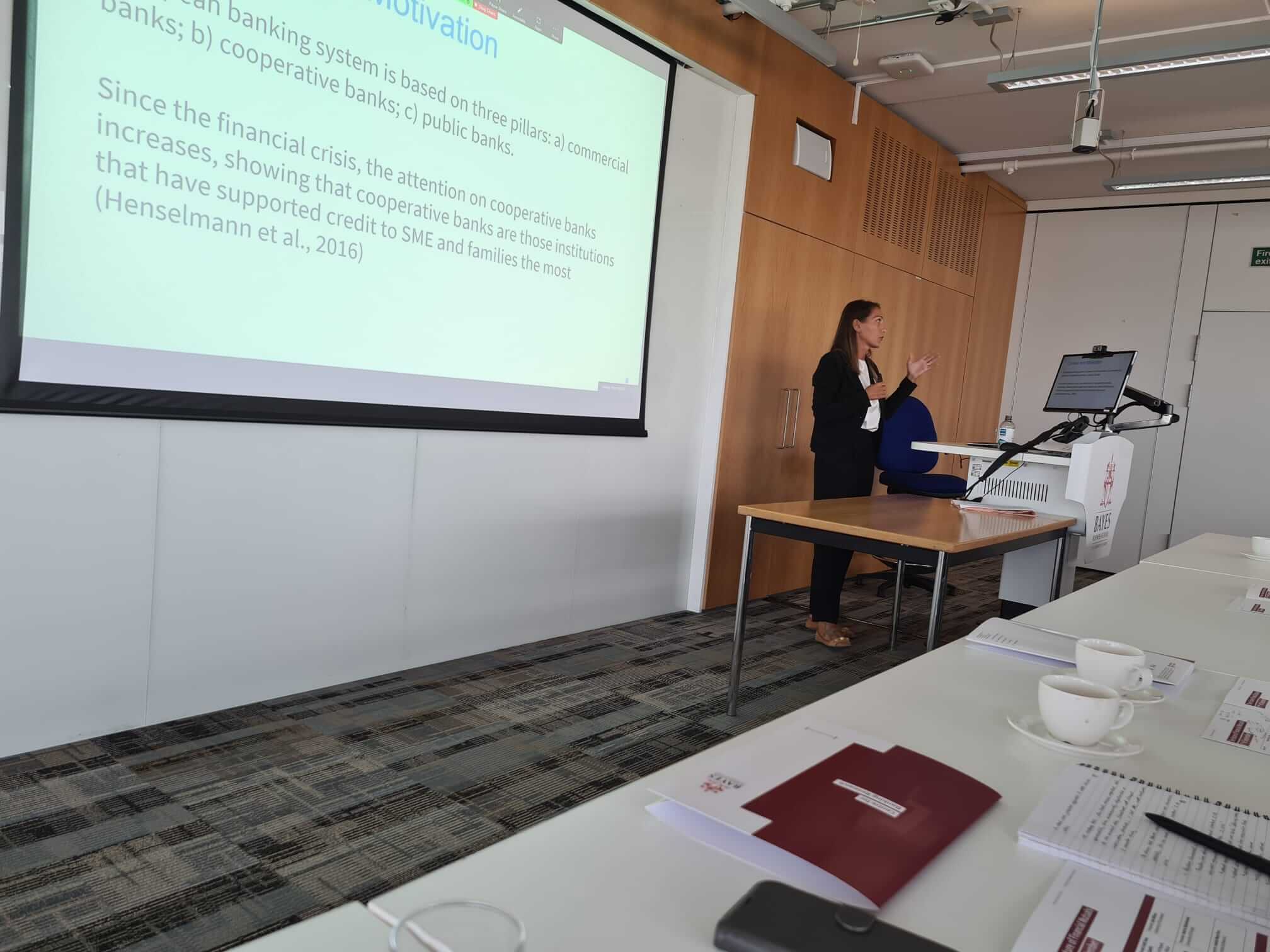 Dr Doriana Cucinelli, Assistant Professor of Banking and Finance at the University of Parma and EMEA Research Fellow, participated at the 2nd Research Workshop on the Future of Financial Mutuals which took place in London on 07 September 2022. Dr Cucinelli presented the paper "Cooperative banks, business models and efficiency: A stochastic frontier approach analysis", co-authored with Prof. Rym Ayadi and Dr. Sandra Challita.
The workshop was organized by the Centre for Banking Research (CBR) at Bayes Business School and the Building Societies Association (BSA). Prof. Rym Ayadi, Professor at The Bayes Business School and President of the Euro-Mediterranean Economists Association – EMEA, and Prof. Barbara Casu, Professor of Banking and Finance at The Bayes Business School & Director of the Centre for Banking Research as well as member of the EMEA expert panel, were members of the Organising Committee of the event.
The workshop provided an opportunity for academics, policymakers, and practitioners to engage in high-level discussion on the prospects of the industry. Keynote speaker of the event was Dame Collete Bowe, Bank of England) who speak about the link between household indebtedness and financial stability, and the Financial Policy Committee's recent analysis in assessing the risks.