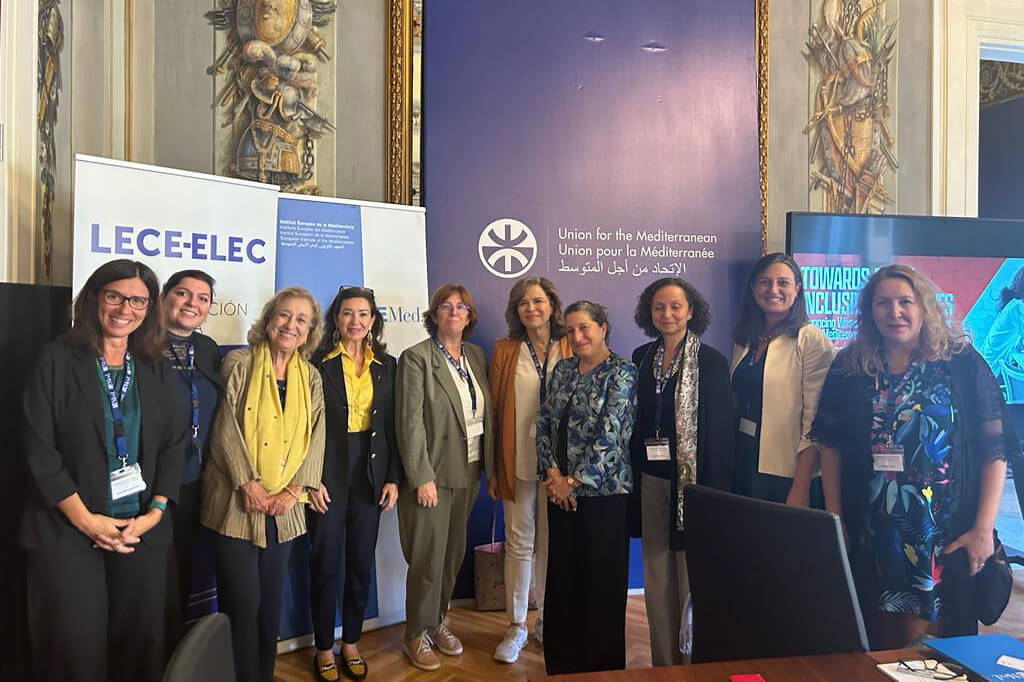 EMEA researcher, Yeganeh Forouheshfar, participated at the conference "Towards More Inclusive Economies: Advancing Women's Economic Empowerment in the Mediterranean Region" co-organised by the European League for Economic Cooperation (ELEC) and IEMed at the Union for the Mediterranean premises in Barcelona, on 20 and 21st of September 2023.
Dr. Forouheshfar intervened in the session on "Bridging the Gap in Women Economic Participation: Education, Labour Market and Digital Skills". The key focus areas of her intervention were about different metrics to measure women empowerment (both single indicators and composite indices), theses measures give us indications on the shortcomings and lead us to design better policies to address the gender disparity issue. Some of the key sources for gender bias are social institution, defined as the established set of formal and informal laws, norms and practices that govern behavior in society, and disparity in legal framework. She also stressed the disparity in terms of access to finance and the need to address it in order to promote women led businesses.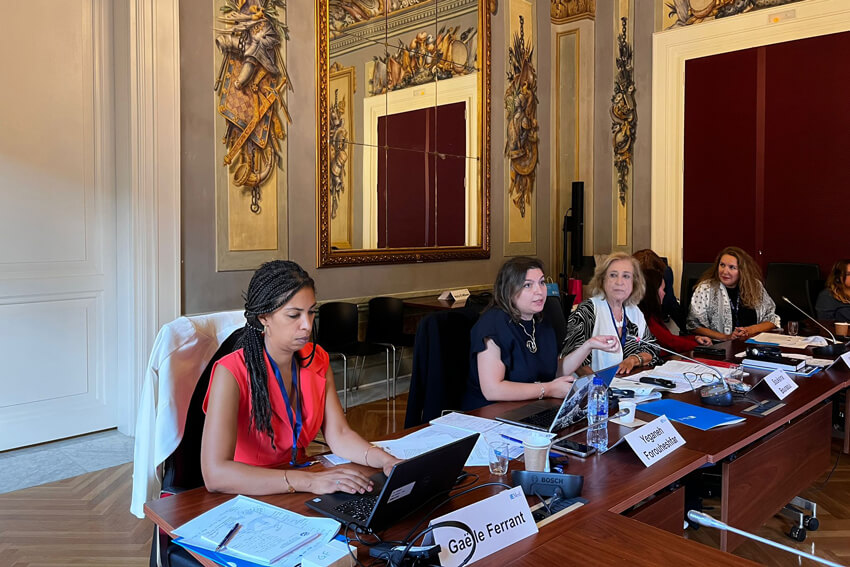 The Session panel included Victoria Tur Gómez, Head of the Department of Cooperation with the Arab World and Asia, Directorate for Cooperation with Africa and Asia, AECID, Gaëlle Ferrant, Economist and Gender Specialist, Global Relations and Cooperation, Middle East and Africa , OCDE and Carmen Geha, Co-principal investigator, Support and Accelerate Women's inclusion (SAWI) project; Founder of Soltara Consulting. It was moderated by Soukaina Bouraoui, Executive Director, CAWTAR; President, Euro-Mediterranean Women's Foundation.
The conference brought together experts, policymakers, and entrepreneurs to explore strategies for overcoming the economic barriers women face and promoting women's economic empowerment in the Mediterranean region. Women in this region face significant barriers to full economic participation, including unequal access to education, finance, and employment opportunities, as well as legal and cultural obstacles that limit their ability to start and grow businesses, enter executive positions, and reach their full potential. The conference participants discussed ways to bridge the gap in women economic participation, to facilitate female entrepreneurship, to enhance the legal systems and make them more inclusive, and to increase the percentage of women in leadership positions.