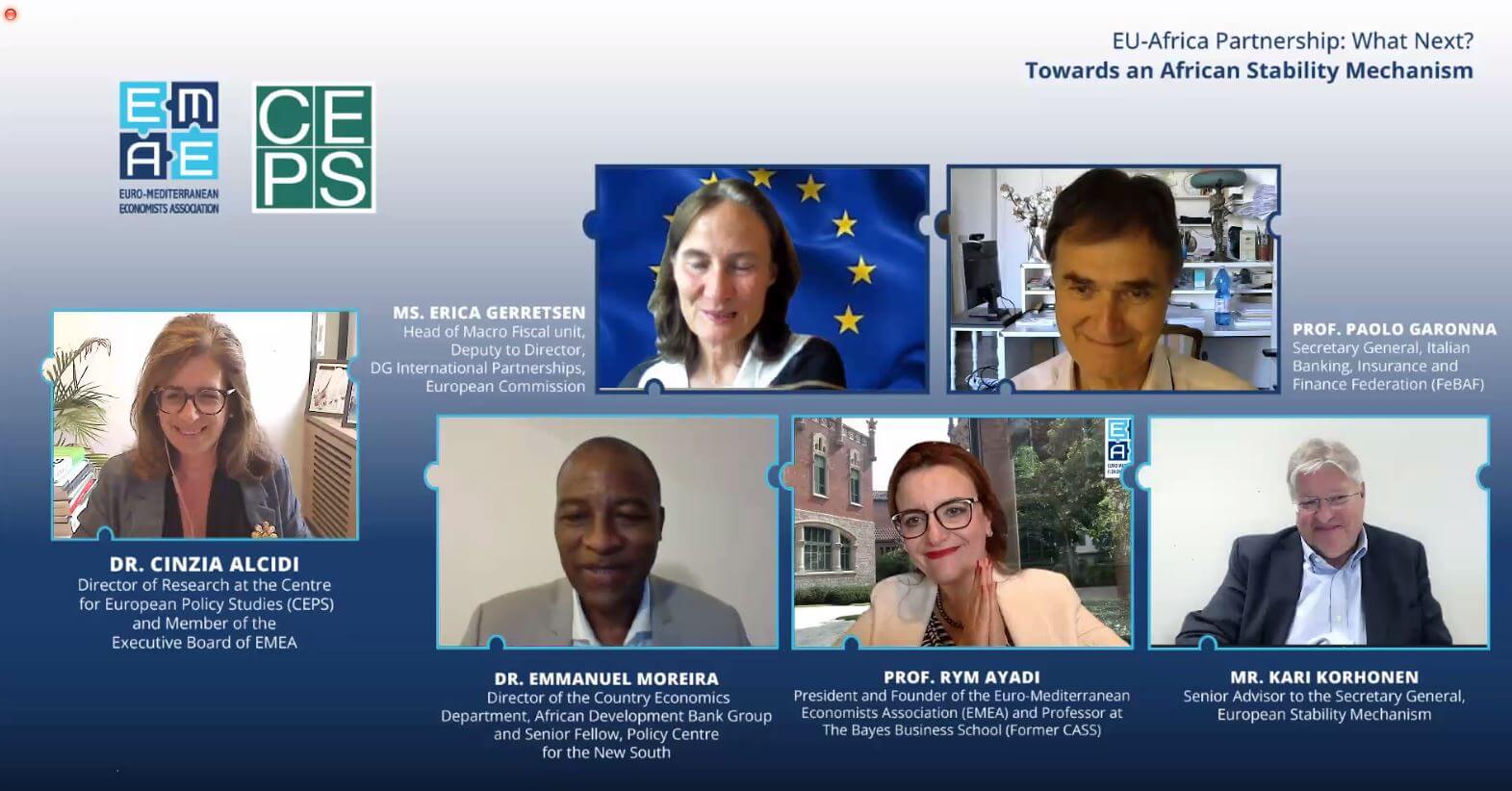 This webinar "EU-Africa Partnership: What Next? Towards an African Stability Mechanism" was  co-organised by EMEA in collaboration with the Centre for European Policy Studies (CEPS) on 16 June 2022.
It discussed the future of the EU-AU Partnership following the February 2022 declaration; the feasibility of a home-grown FSM and the role of the EU in contributing to the financial stabilisation of Africa and an innovative private–public financing proposal by EMEA to free up fiscal space for financially distressed African countries.
Closing the webinar, the President of EMEA Prof. Rym Ayadi underlined that "A crisis must not be lost. It is an opportunity to change and build better.
AGENDA
Moderator(s): Dr. Cinzia Alcidi, Director or Research, Centre for European Policy Studies (CEPS) and Member of the Executive Board of EMEA
Speakers (s):
Prof. Rym Ayadi, President and Founder, Euro-Mediterranean Economists Association (EMEA) and Professor, The Bayes Business School (Former CASS)
Emmanuel Moreira, African Development Bank Group
Erica Gerretsen, European Commission
Kari Korhonen, European Stability Mechanism, European Union
Paolo Garonna, Italian Banking, Insurance and Finance Federation (FeBAF)