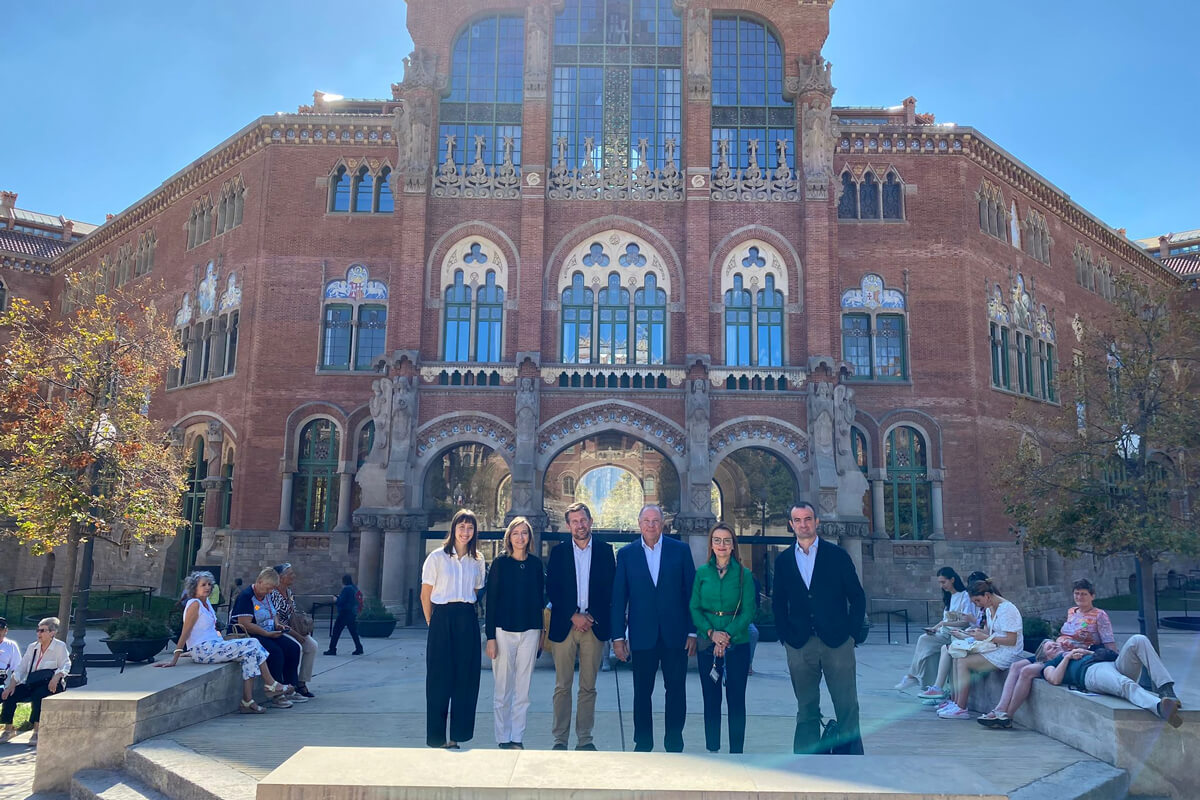 EMEA President and Founder Prof. Ayadi, and the EMEA team, met with Steve Carnevale, California Mental Health Commissioner, Dan Mannix, Advisor and Investor of Brain Capital, Jordi Serrano, co-founder of Universal Health Digital Access and the Planet Health Innovation Network, and Kathrine Raleigh, Head of Programs and Contents at Foundation Hospital de la Santa Creu i Sant Pau to discuss key issues pertinent to mental health in the Mediterranean and globally. The meeting took place at EMEA HQs in the UNESCO World Heritage Site, Recinte Modernista de Sant Pau in Barcelona, Spain, on 11 October 2023.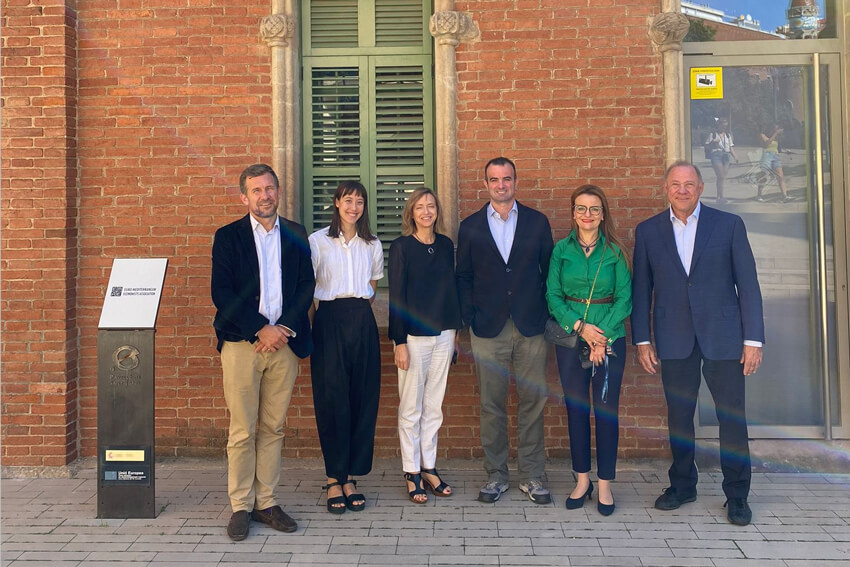 The group discussed potential collaborative solutions involving EMEA's Brain Capital Dashboard, a joint initiative with the Brain Capital Alliance. Junior Researcher at EMEA, Elena Stotts-Lee, presented the work on the dashboard developed with the Brain Capital Working Group – a multidisciplinary multistakeholder group working on indicators to give an accurate understanding of the brain capital landscape. It was recognised that the dashboard has enormous potential to contribute to effective decision-making in the field of mental health globally.
The meeting ended with thoughts on innovative solutions to tackle the mental health crisis, such as entrepreneurship therapy, working on social issues as well as an individual's feeling of self-worth, forest therapy, protecting and recognising planetary health and its interlinkage with human health, and the need for public-private partnerships going forward in funding these initiatives.
After the meeting, Steve Carnevale and Dan Mannix participated in the webinar "Fueling and Funding Equitable Mental Health Innovation – Pillar for Brain Capital Building" which was organised by the Euro-Mediterranean Economists Association – EMEA and the Brain Capital Alliance in collaboration with Rice University's Baker Institute for Public Policy.