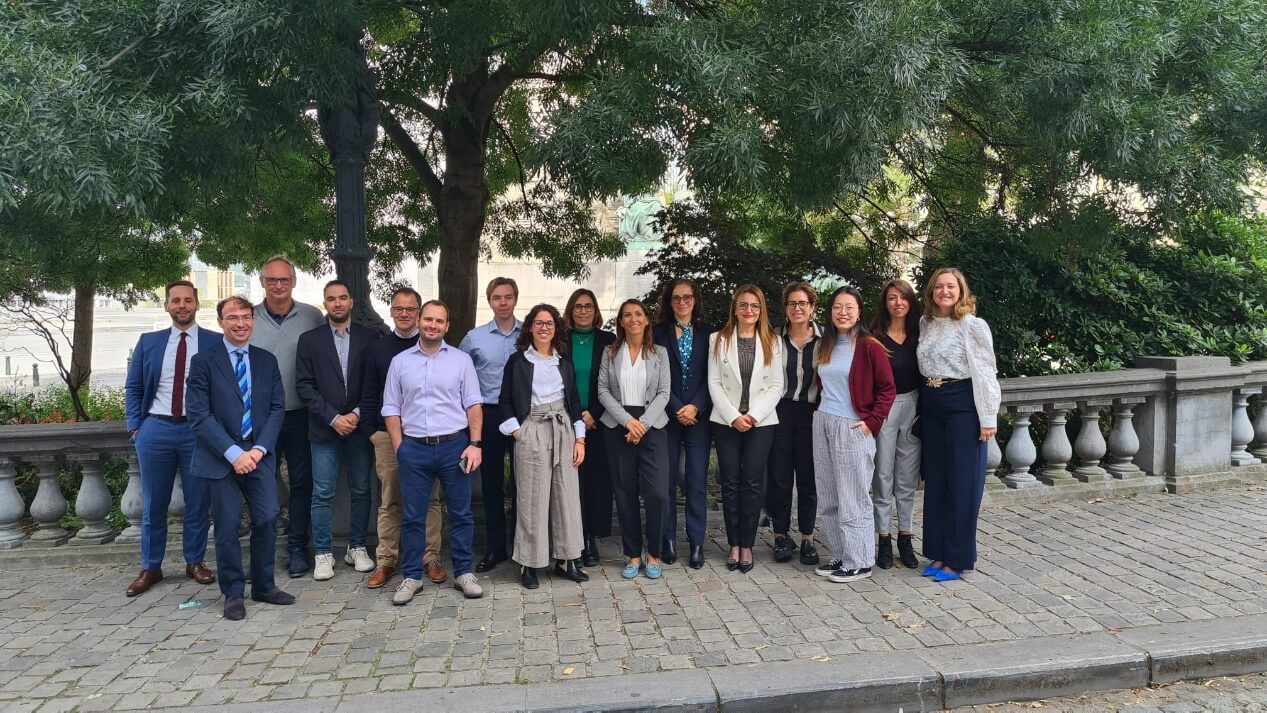 The International Workshop on Financial System Architecture and Stability "IWFSAS 2023: Re-Thinking Banking Regulation and Crisis Management During Times of Recurrent Crises" took place at the Centre for European Policies Studies (CEPS) in Brussels, Belgium on 05 – 06 October 2023.
The eighth IWFSAS conference offered to leading academics, practitioners, and policymakers the opportunity to discuss innovative research on a range of topics related to banking regulation, supervision and crisis management aimed to preserve financial stability during a period of recurrent crises. Banking crises can have devastating effects on the economy, leading to financial instability and bank runs, job losses, and widespread economic hardship.
The event was hosted by the Centre for European Policies Studies (CEPS) in collaboration with Bayes Business School (formerly Cass), the Euro-Mediterranean Economists Association (EMEA), the Gustavson School of Business at the University of Victoria and the National Bank of Belgium (NBB).
IWFSAS23 Day 1
The first day of the event (05 October 23) opened with welcome speech, by Cinzia Alcidi, CEPS Director of Research and member of the EMEA Executive Board, and a keynote speech by José Manuel Campa – Chairperson of the European Banking Authority (EBA), who highlighted that "Bank runs are dynamics and can be virtual, but we need to be operational and flexible while prepared to face any disruption"
Two sessions took place the 1st day: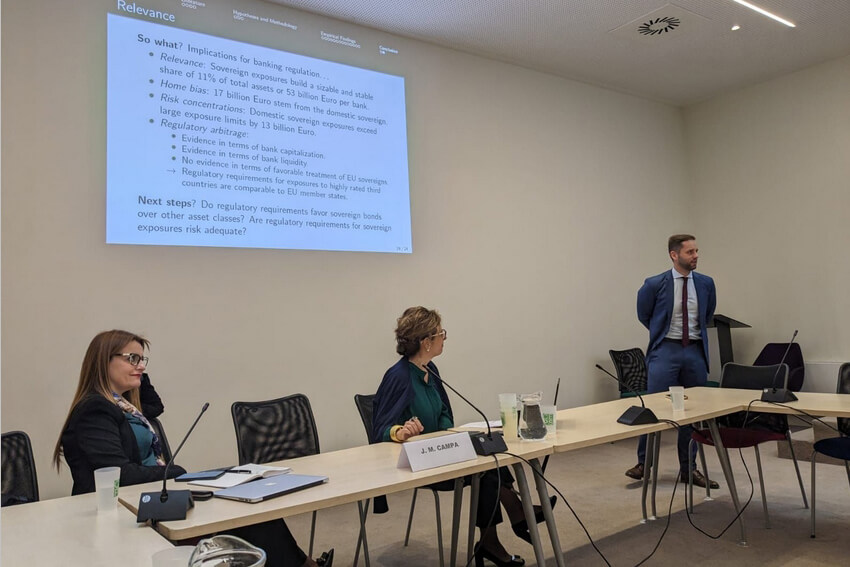 Session 1: "Monetary policy transmission and bank security portfolios"
Chair: Cinzia Alcidi – CEPS
Discussants: Gianmarco Ruzzier, Universitat Pompeu Fabra, Oliver Beckmann, FernUniversität in Hagen, John Wilson, University of Saint Andrews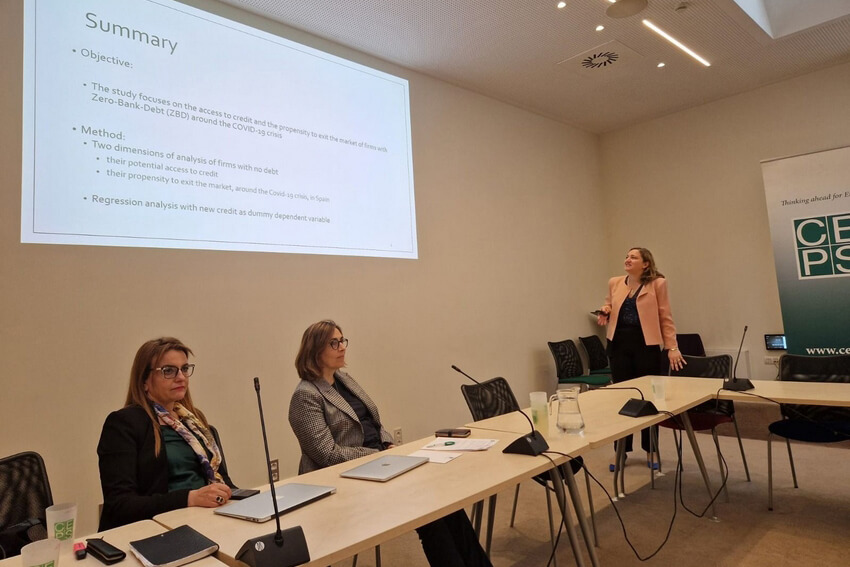 Session 2 "Bank lending and financial reporting"
Chair: Barbara Casu, Bayes Business School, City, University of London
Discussants: Sandra Challita – EMEA Research Fellow & Emlyon Business School, and Cinzia Alcidi – CEPS
The first day closed with the public session "Bank Regulation and Crisis Management in an Era of Recurrent Crises" which was moderated by EMEA President Prof. Rym Ayadi, Professor Bayes Business School, CEPS Senior Advisor and Chair of the European Banking Authority – Banking Stakeholders Group. Over 160 person registered to view the session.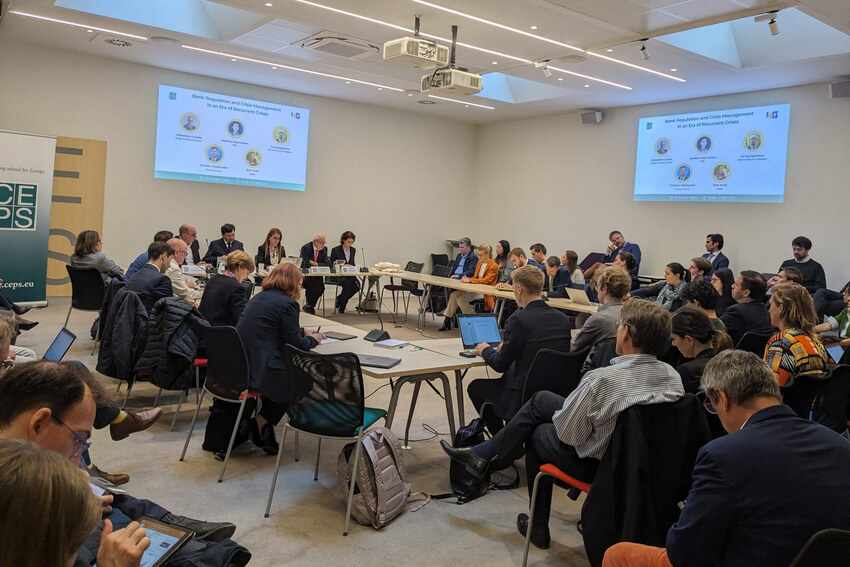 The panel included Christian M. Stiefmueller – Finance Watch, Delphine Reymondon – European Banking Authority, Jo Swyngedouw – National Bank of Belgium and Sebastiano Laviola – Single Resolution Board.
In light of the recent crisis involving Silicon Valley Bank (SVB) and Credit Suisse (CS), the robustness of the crisis management frameworks in both the US and Switzerland has come under scrutiny. The subsequent discussions have ignited calls to strengthen the banking Basel regulatory framework and to complete the European Banking Union (EBU). The invited high-level panellists dissected past events to glean crucial lessons and discuss the potential pathways forward.
IWFSAS23 Day 2

The second day (06 October 23) opened with the keynote speech "Banking Turmoil: new, old and lessons" by Prof. Xavier Vives, Professor of Economics and Finance at IESE Business School, Director of its Banking Initiative and President of the European Finance Association.
The second day included 3 sessions: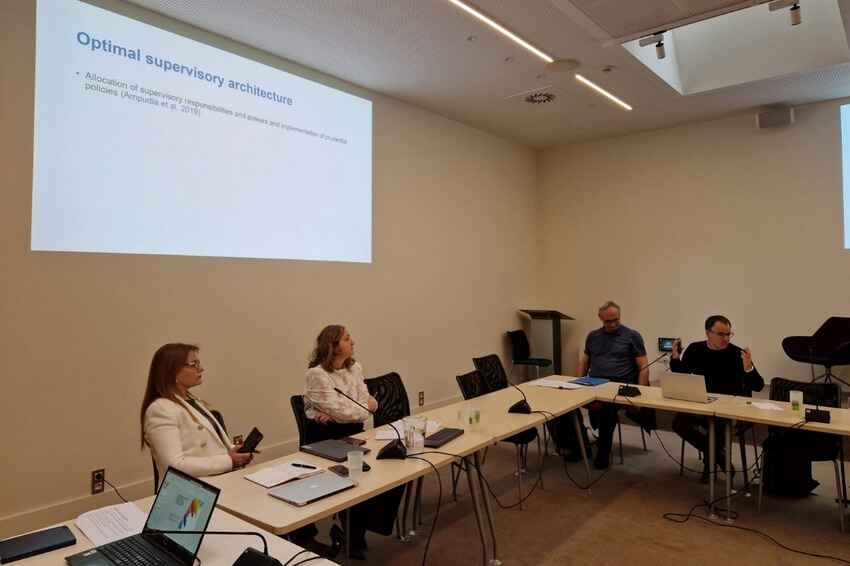 Session 3: Bank Supervision
Chair: Sandra Challita – EMEA Research Fellow & Emlyon Business School
Discussants: Alessandro Diego Scopelliti – KU Leuven, Bertrand Candelon – EMEA Advisor & Université Catholique de Louvain, Farzaneh Shamsfakhr – CEPS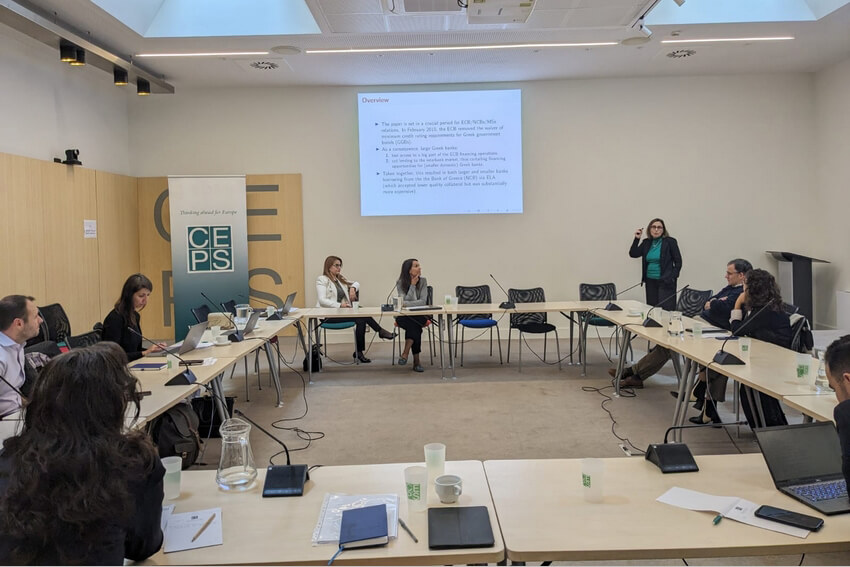 Session 4: Bank lending in trouble periods
Chair: Doriana Cucinelli, EMEA Researcg Fellow and University of Parma
Discussants: Antonis Kotidis – Board of Governors of the Federal Reserve System, Prof. Barbara Casu – EMEA Expert & Head of Faculty Bayes Business School
Session 5: Climate Change Risk
Chair: Apostolos Thomadakis, CEPS
Discussants: Doriana Cucinelli, EMEA Research Fellow and University of Parma, Apostolos Thomadakis, CEPS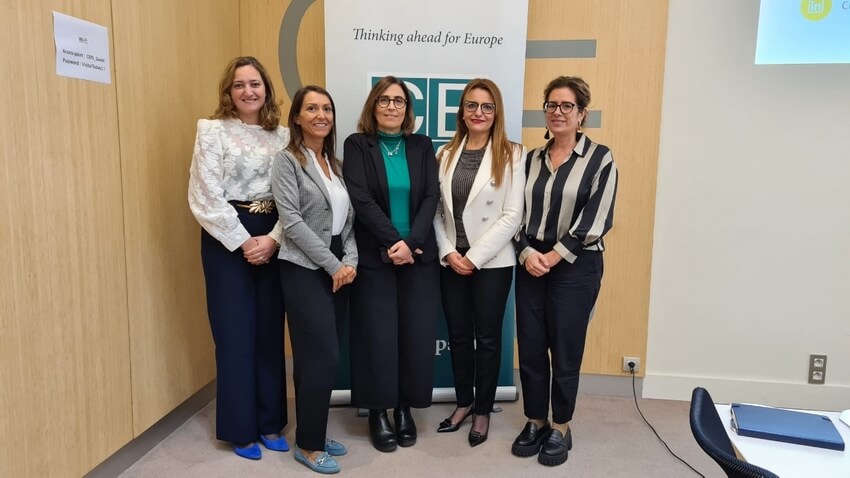 Closing the International Workshop on Financial System Architecture and Stability "IWFSAS 2023″ EMEA President Prof. Rym Ayadi highlighted: "IWFSAS providing a nexus of academic research on policy spotlighted the imperatives to continue working on the backbones of robust banking regulation and innovative crisis management in our rapidly evolving financial landscape."
Link to IWFSAS 2023 Public Policy Panel