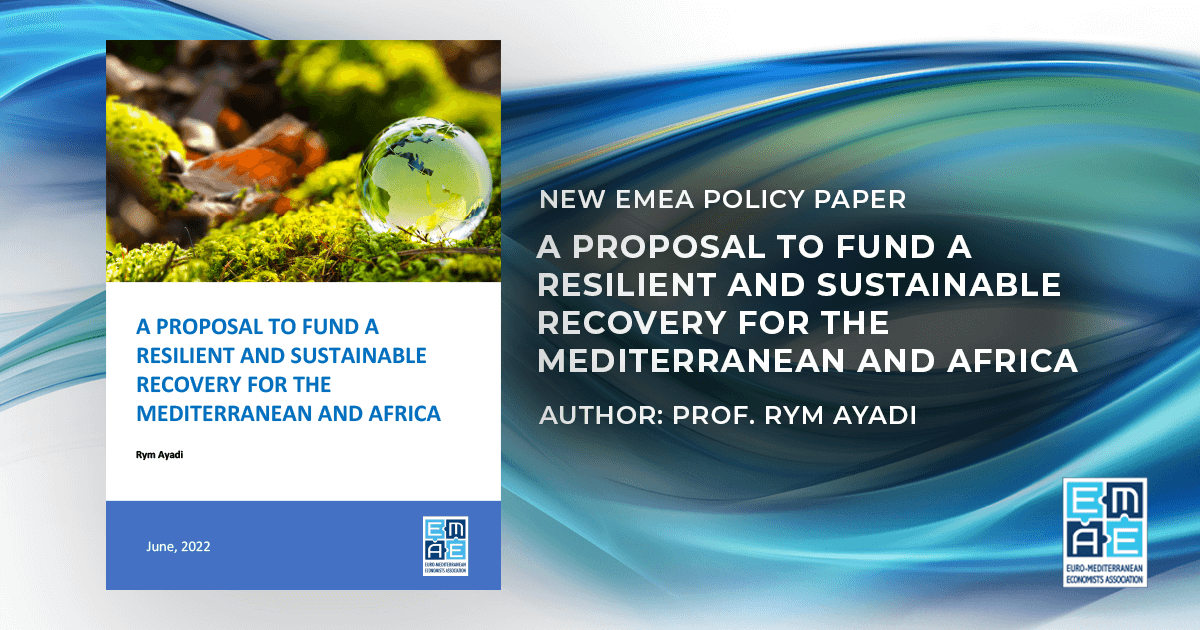 EMEA has published the policy paper "A Proposal to fund a Resilient and Sustainable Recovery for the Mediterranean and Africa" authored by Prof. Rym Ayadi, President of EMEA and Professor at The Bayes Business School (Former CASS).
During 2020-21, the Covid-19 pandemic has caused widespread concern about debt unsustainability in both developed and emerging economies. Adding to that, there has been the war in Ukraine with its disastrous consequences for the global economy, pushing global debt even higher.
This policy paper reviews the main achievements by the international organisations in responding to the challenges facing low and middle-income countries, with a focus on the African continent. It proposes an innovative financing mechanism to put the continent back on the road to economic recovery and resilience.