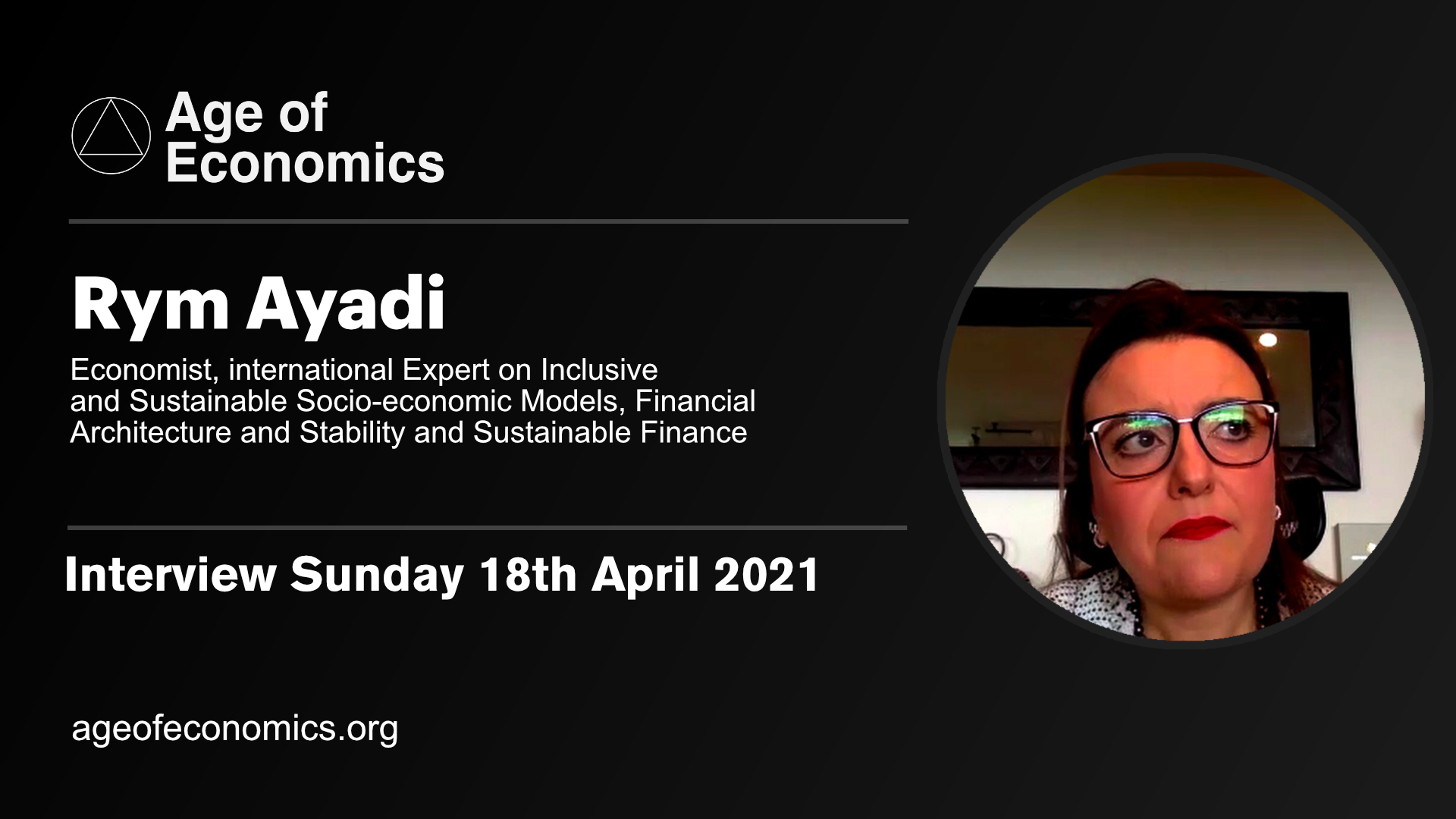 The President of the Euro-Mediterranean Economists Association, Prof. Rym Ayadi, was interviewed on 18 April 2021 at the Age of Economics, an initiative focused on raising individual and collective awareness of the global capitalist civilization in which most of humanity is living.
Some of the top economists and sociologists of the world have been interviewed by the Age of Economics project, in an effort to construct an intellectual framework with which we can shed light on what is a complex, interconnected capitalist-based world system for a broad audience.
The video and transcript of Prof. Ayadi Interview is available at the Age of Economics website.
The motivation for this initiative is to understand the inner workings and outward trajectory of global capitalism comes from the fact that modern homo sapiens civilization faces converging challenges that many scientists agree are existential in nature. The motivation also comes from the fact that we live in an extremely specialized world that has alienated most of us from the "big picture" of global capitalist civilization, leaving us less and less able to see the forest for the trees.