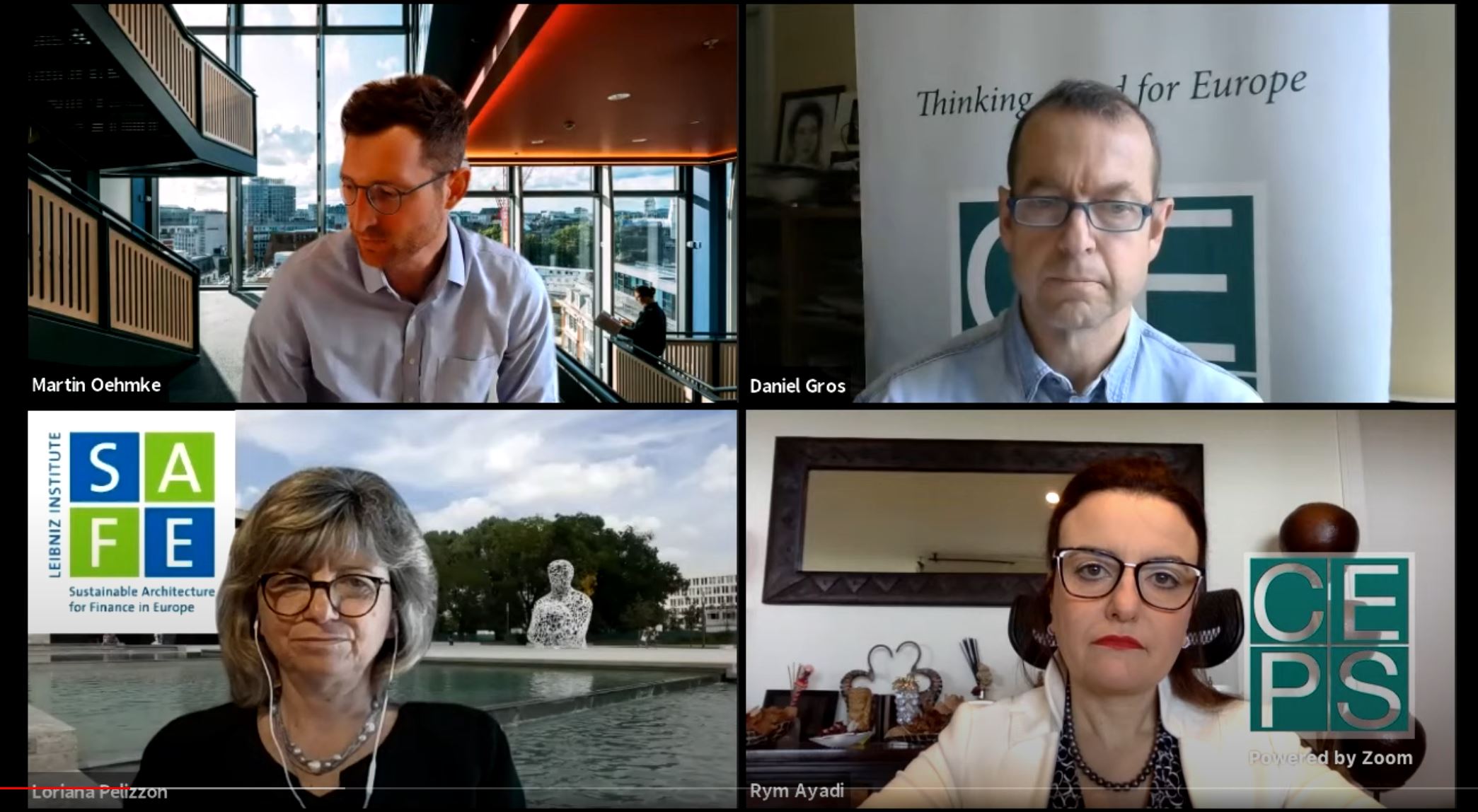 The President of the Euro-Mediterranean Economists Association – EMEA and Senior Advisor at CEPS, Prof. Rym Ayadi, moderated the webinar "Will corporate insolvencies jeopardize financial stability in the euro area?" which was organised by CEPS on 21 May 2021.
The panel of experts included Martin Oehmke, Professor of Finance at London School of Economics and Political Science, Loriana Pelizzon, Professor of Law and Finance, Research Center SAFE, Goethe University and Daniel Gros, CEPS Distinguished Fellow and member of the Board of Directors.
The Covid-19 pandemic led to a deep recession, but so far financial stability has been preserved and bankruptcies are still running below normal levels. The panel of experts discussed if the withdrawal of government support measures results in corporate insolvencies, what are the systemic risks and at can be done to avoid these risks.
Closing the event Prof. Ayadi highlighted that "while the economic outlook is brighter due to falling covid19 infection rates and accelerating vaccination in the EU, the legacy of higher public and private debt may hunt a quick and resilient recovery. Vigilance is needed."
The video of the event is available at https://www.youtube.com/watch?v=Or8BJ1Wk8lc