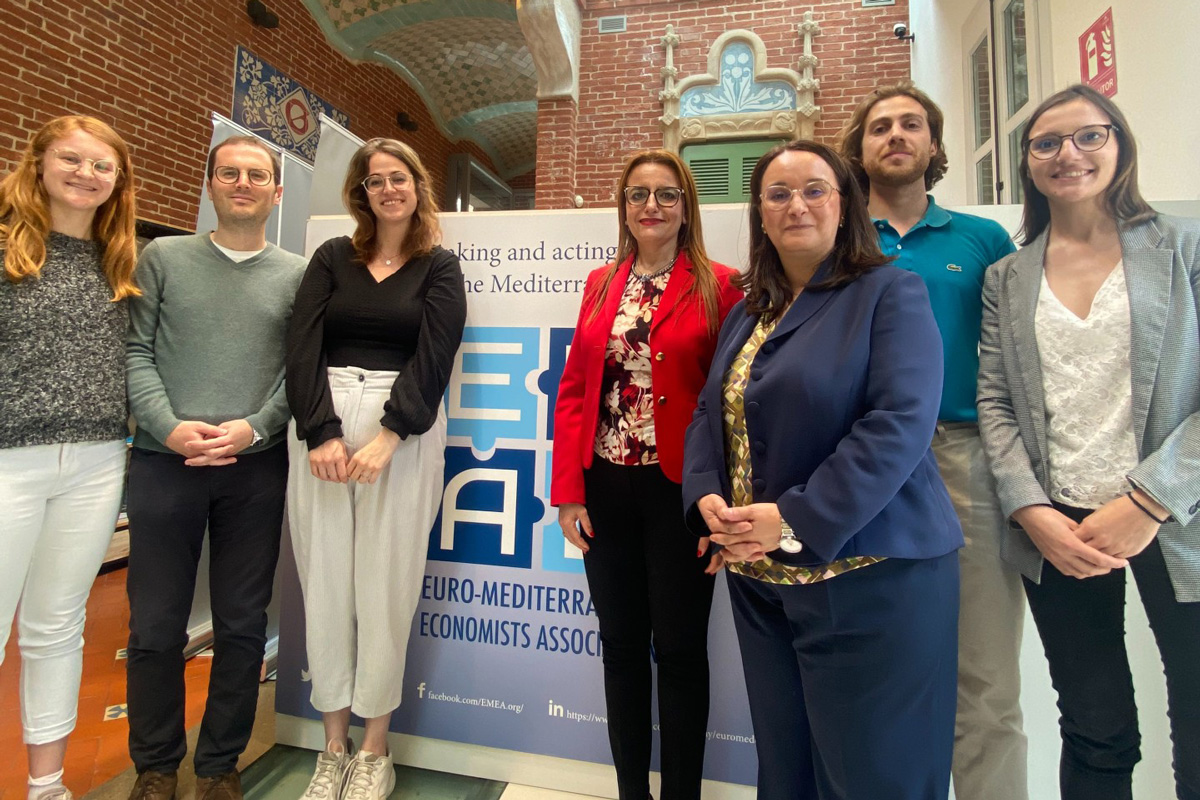 The EMEA team had the pleasure of meeting the Ambassador of the Republic of Tunisia, H.E. Fatma Omrani Chargui, at the EMEA office, Sant Pau Recinte Modernista, Barcelona, on Wednesday 26th April 2023. The team presented EMEA's current projects: CREACT4MED, INVESTMED, REFOREST, INTERREG MED Green Living Areas, and EMEA's ongoing research initiatives and networks such as the TRIS model and dashboard, Brain Capital, EMGN, and EMANES.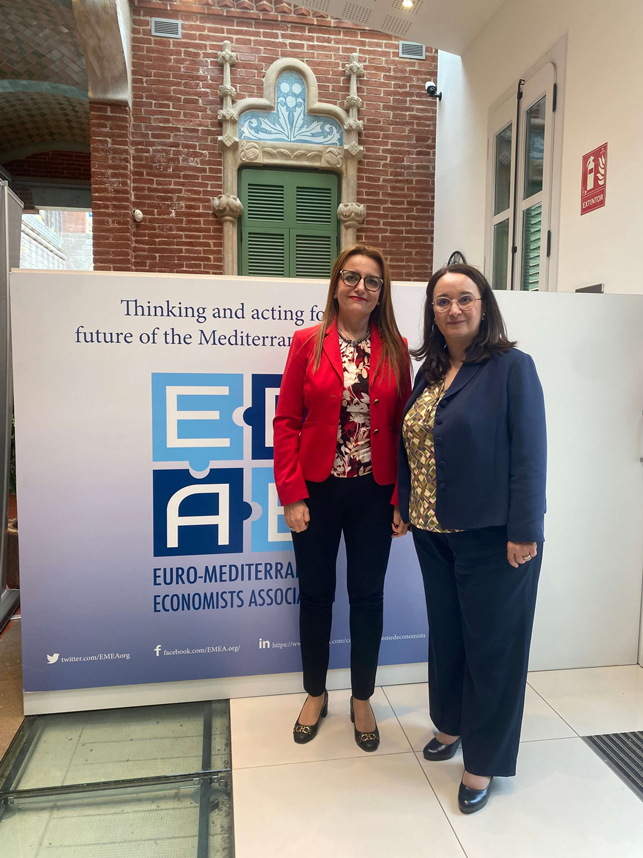 Prof. Ayadi then discussed potential collaborations with the Ambassador, particularly the deepening and strengthening of networks between Barcelona and Tunisia in EMEA's focus areas, such as socio-economic policy, finance, and regional integration.
H.E. Ms Fatma Omrani Chargui, was appointed Ambassador of Tunisia in Spain in December 2020. Previously she was the Ambassador of Tunisia to Sweden (2015 – 2020)  and she also hold the position of Director at the  Ministry of Foreign Affairs, Tunis (2017 – 2020).