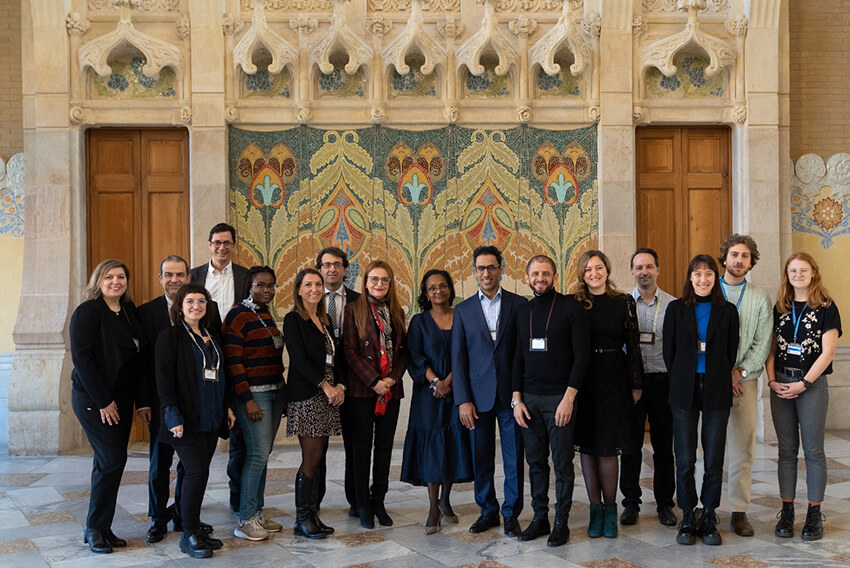 The EMANES, the EU-Mediterranean and African Network for Economic Studies (EMANES) Annual Conference 2022 "Social inclusion and mechanisms for social protection for the Mediterranean and Africa" took place at EMEA HQs at Sant Pau Art Nouveau Site, a UNESCO World Heritage Site on 15-16 December 2022.
The Conference was organized by EMEA in collaboration with CEPS, and brought together EMANES Researchers and members, international economists, policy experts and policy makers.
Prof. Rym Ayadi, President and Founder of the Euro-Mediterranean Economists Association (EMEA) opened the event which this year focuses on Social Inclusion and Mechanisms for Social Protection. She explained that for this year's conference 70 papers were received from 38 countries at the call for papers. 16 papers were accepted after the review of EMANES scientific committee. She thanked each member for the review and the selection.
Following that, she introduced Nada Eissa, Associate Professor of Public Policy and Economics at Georgetown University. In her intervention titled, "Social Inclusion for Social Protection in the MENA region" she made the point that social protection in the MENA region is starkly different to the rest of Africa and other regions. She touched on three themes when discussing social protection including the recovery of these countries post Covid-19, the overall social protection framework including not only an economic analysis but also culture, history, and politics, and finally, how gender is a key theme when talking about social protection.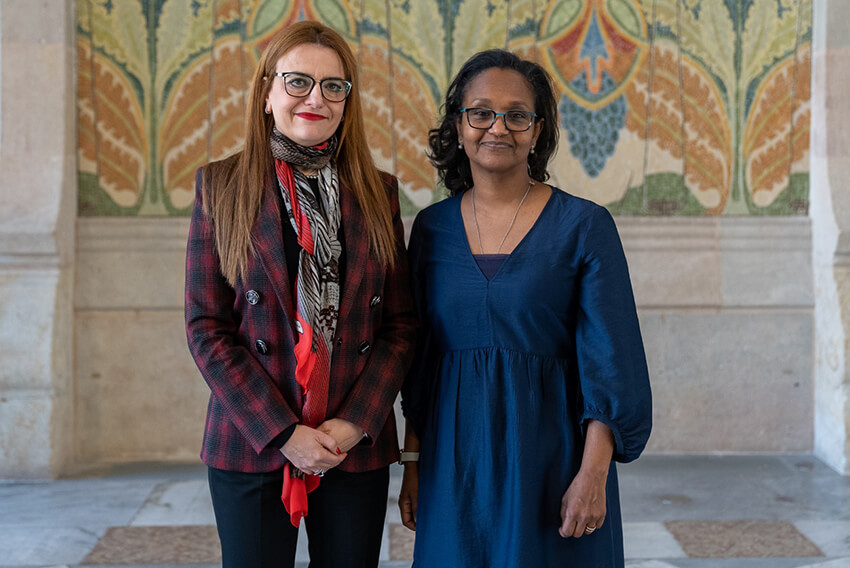 Over the two days we heard 16 paper presentations and discussions ranging from financial inclusion, labour markets, and the just transition.
On the second day, Prof. Rym Ayadi introduced the TRIS model and Dashboard which was pre-launched at COP27 in November 2022. The TRIS Dashboard is an interactive open access knowledge platform that monitors key dimensions and relevant indicators of the four principles of the TRIS model. Elena Stotts-Lee, as developer of the dashboard, presented the visualisation and explained the four pillars upon which it is based: Transparent governance and accountability, Responsible living and social rights, Inclusive and productive economies, and Sustainable energy and environment strategies.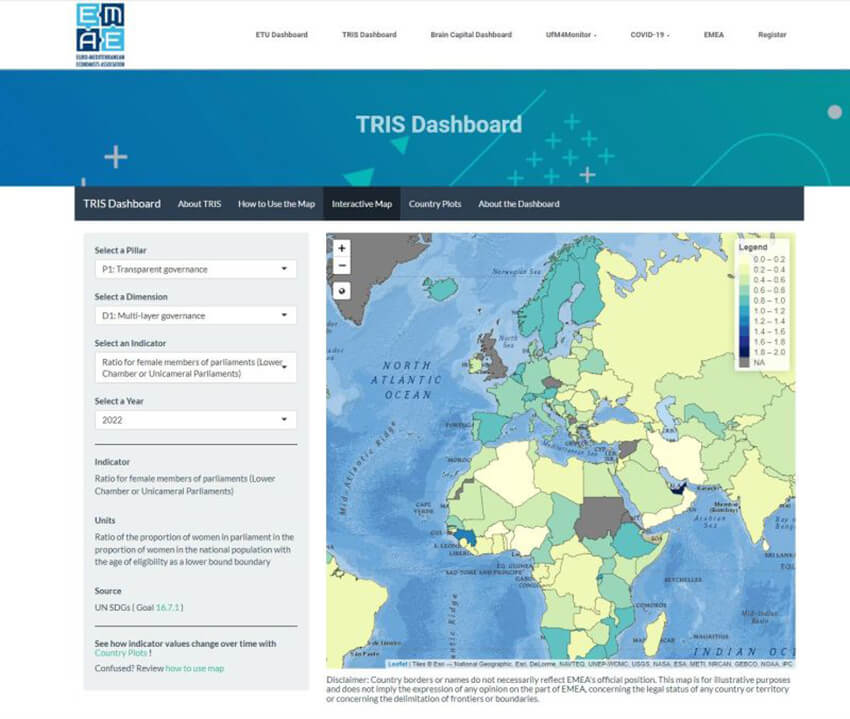 Following the academic sessions and presentation of the TRIS, a policy session on Social Inclusion Post Covid and War in Ukraine: Towards a Regional Safety Net was held, moderated by Dr. Cinzia Alcidi, Director of Research, Head of the Economic Policy and Jobs & Skills Unit at CEPS. Prof. Najat El Mekkaoui, Professor at University Paris Dauphine-PSL; Dr. Yeganeh Forouheshfar, Researcher at EMEA presented the Social Inclusion Dashboard and their paper on social inclusion policy. The other panellists were: Mr. Aboubaker Benslimane, Entrepreneur in health management & agribusiness, Dr. Tarik Yousef, Director of the Middle East Council on Global Affairs and nonresident Senior Fellow at the Brookings Institution, and Dr. Raja Almarzoqi, Chief Economic Advisor at Ministry of Economy and Planning, Saudi Arabia.
The conference ended with Best Paper Award Ceremony. The winning papers were:
Fenet Jima Bedaso, Trier University and IAAEU, with the paper Occupational Segregation and Gender Pay Gap: Evidence from Ethiopia,
Barbara Ama Zelu, Universitat Rovira i Virgili and ECO-SOS with the paper Financial Inclusion and Women Economic Empowerment in Ghana,
Kudakwashe Chipunza, University of Stellenbosch, with the paper The Role of Financial Inclusion in Building Resilience to The Covid-19-Induced Income Shock in South Africa.
The awarded papers will receive 2,000 Euros of research budget in order to continue their research under these topics. The award is funded by the Euro-Mediterranean Economists Association – EMEA.
Closing the conference, Prof. Rym Ayadi, President of the Euro-Mediterranean Economists Association – EMEA and Director of EU-Mediterranean and African Network for Economic Studies-EMANES highlighted: "Social inclusion policies, solidarity mechanisms social protection and safety nets buffers are essential pillars for a model that does not leave anyone behind"
You can watch the conference on the EMEA Youtube and find the agenda here.