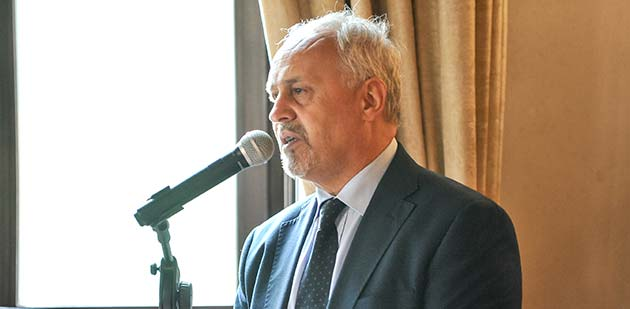 The Euro-Mediterranean Economists Association- EMEA is very happy to announce that the Presidency of the Council of Ministers of Italy appointed Prof. Giovanni Ferri as member of the Technical-Scientific Committee for the determination of the essential performance levels. The Committee is made up of well-known academics and eminent institutional representatives and serves to put forward proposals for the identification of subjects or subject areas to be included among the essential levels of performance.
Prof. Giovanni Ferri, is professor of Economics at the Department of Law, Economics, Politics & Modern Languages at LUMSA University and a member of the advisory Board of EMEA and of the Advisory Committee of EMANES.
He received his BSc in economics from the University of Siena and his Ph.D. in Economics from New York University. From 2014 to 2018, he was Deputy Rector for Academic Affairs and chaired the Quality Assurance and Library Committees at LUMSA University. He has co-founded and chairs the Center for Relationship Banking & Economics to foster research for a better understanding of relational goods to promote society wellbeing. He also founded and chairs the Master in Management of Sustainable Development Goals.