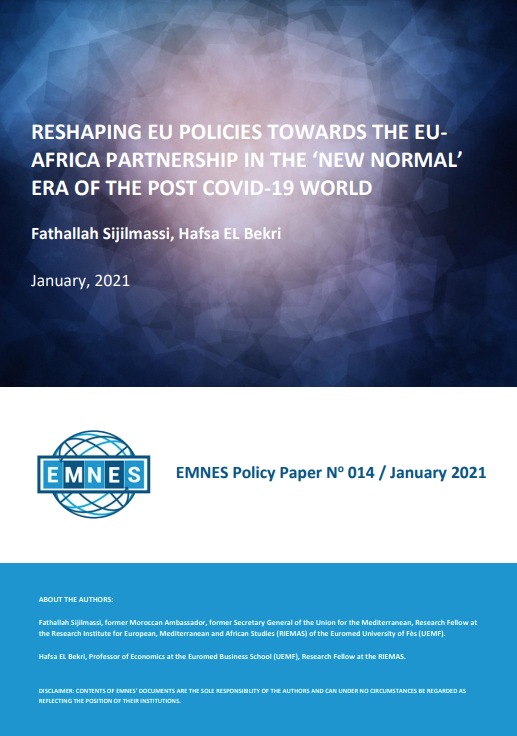 EMNES Policy Paper 014
Over the last couple of decades, the European and African economic landscapes have changed considerably. The two continents are facing increasing interconnected challenges and opportunities. This leads to a growing awareness for a more global and integrated vision for the whole Europe-Mediterranean-Africa region (EMA). In addition to the challenges related to security, stability, unemployment, education, competitiveness, migration, demography and climate change, the need for a stronger collective Euro-Med-African resilience has become even more urgent and strategic within the framework of the new context created by the Covid 19 crisis.
The aim of this policy paper is to present the new parameters to take into consideration in order to reshape the relations between the EU and its Mediterranean and African neighbours. In particular, the policy papers highlights the importance of an increased South-South cooperation and it illustrates this through the example of Morocco's strong involvement in the Continent.