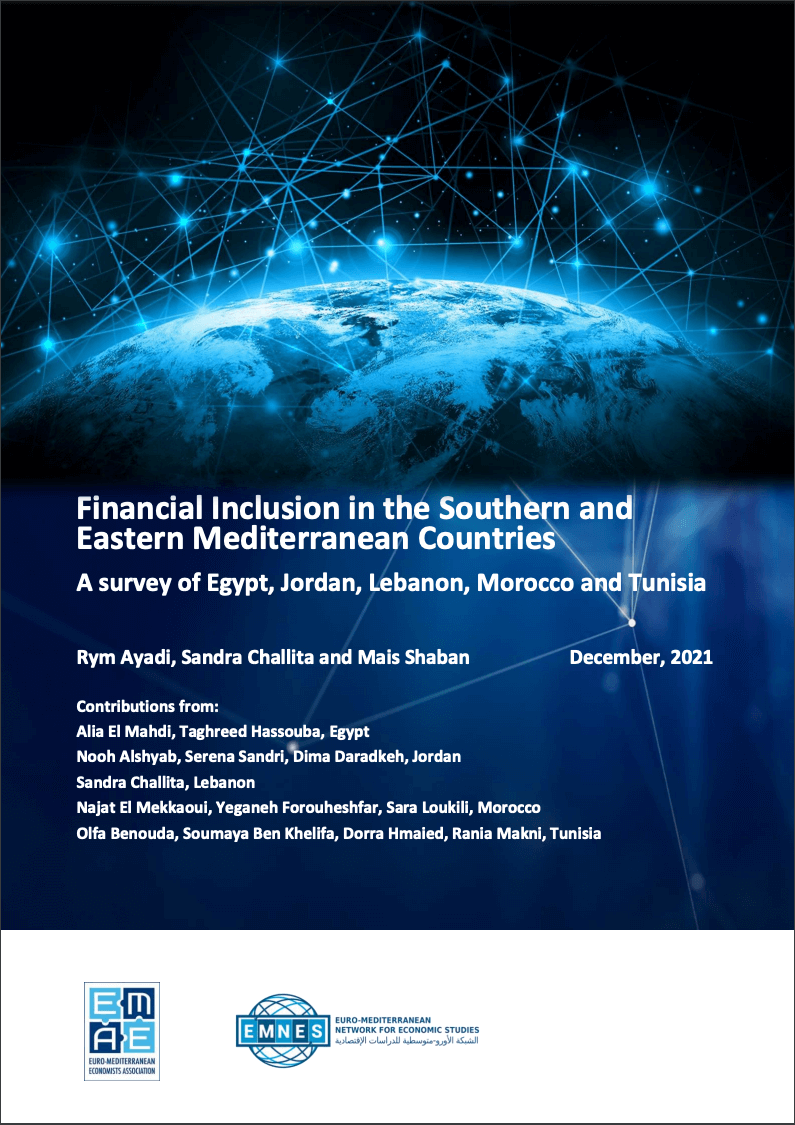 EMEA - EMNES Study December 2021
Financial inclusion (FI) has been high on the agenda of international institutions, regulators and policymakers for a number of years and remains a priority. This is mainly due to its well documented positive impact in fostering sustainable social and economic development. However, developing economies, particularly countries in the South and East Mediterranean, are still lagging behind in terms of FI, both on individual and business levels. Additionally, the region exhibits a significant gender gap, urban-rural gap, and a low level of access to financial services for young people.
This study provides an in-depth analysis of the state of FI in five countries in the South and East Mediterranean: Egypt, Jordan, Lebanon, Morocco and Tunisia. The analysis is based on a survey conducted by the Euro-Mediterranean Network for Economic Studies (EMNES) researchers using interviews, literature research and secondary data. The main aim is to investigate the salient features of FI, the barriers to achieving FI, and the regulatory framework and policies used to promote FI in each country.
The research team is led by Prof. Rym Ayadi, President, EMEA and Director, EMNES. It includes Sandra Challita, research fellow , EMEA and researcher, EMNES and Mais Shaban research fellow at EMEA and EMNES. Country contributions were provided from EMNES researchers: Alia El Mahdi, Taghreed Hassouba, Egypt, Nooh Alshyab, Serena Sandri, Dima Daradkeh, Jordan , Sandra Challita, Lebanon, Najat El Mekkaoui, Yeganeh Forouheshfar, Sara Loukili, Morocco, Olfa Benouda, Soumaya Ben Khelifa, Dorra Hmaied, Rania Makni, Tunisia.
Read the webinar report