The Associate Committee (AC)  is composed of the EMNES active associate members. The AC role is to contribute to the EMNES research and dissemination activities and to co-funding.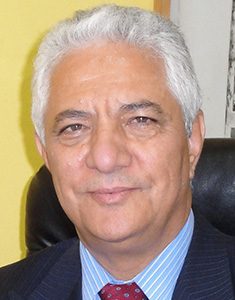 Dr. Ali is an Associate Professor, working as a Senior Economist & Researcher at the Palestine Economic Policy Research Institute (MAS). Prior to this position, he was the Director General of MAS for two terms (2004-2007 and 2010-2013). He served as Minister of Planning and Minister
Read More
of Labor in the Palestinian National Authority in 2007-2009, and was elected as the Chairman of the Palestinian Economists Association (PEA) since 2013.Dr. Ali received his Ph.D. in Economics from Prague School of Economics in 1984, and began his academic career at Al-Najah University, Nablus, in 1985, as an Assistant Professor, He chaired the Department of Economics (1987-1990), and promoted to Associate Professor in 1990. He was awarded the Fulbright Scholarship to do research and teach at the University of Wisconsin-Milwaukee for the 2000/2001 academic year. Dr. Ali joined the Palestinian Delegation to the Bilateral and Multilateral Peace Negotiations in 1991 and participated in the Madrid Conference and the Negotiation thereafter. He headed the Palestine Counterpart Team to the World Bank and the IMF (1992-1994), which prepared the first ever report on the development needs, and first infrastructure rehabilitation plan of the Palestinian Occupied Territory. When the Palestinian National Authority (PNA) was established 1n 1994, he was appointed as Director of ECON Office in the Palestine Economic Council for Development and Reconstruction (PECDAR) and as Deputy Minister of Economy, Trade, and Industry (1994-1995).
Dr. Ali resigned from his positions in the public sector by the end 0f 1995, and moved to the private sector. He was appointed as the General Manager of the Arab Palestinian Investment Bank until 1999, and as the General Manager of the Palestine Trade Center (Paltrade) (1999-2003). He also heavily engaged in voluntary activities such as Co-Founder and Chairman of the PEA, Arab Center for Agricultural Development (ACAD), and the Palestinian Center for Peace and Democracy (PCPD), and Cofounder and Member of its BOD of the Palestinian Micro Lending and Development (FATEN) from 1999 to 2004, Member of the Board of Directors of the Palestine Monetary Authority (PMA) from 2004-2016 and Member of the PNA Audit committee 2009-2013, and the Student Fund.
He has published numerous research papers and articles in Arabic and English.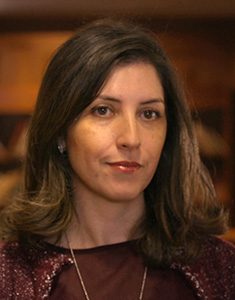 Leila Baghdadi is Associate Professor of Economics at Tunis Business School. She holds the World Trade Organization Chair at TBS since 2014. She is Senior Fellow at NABES Lab. Leila received her PhD from University Paris 1, Pantheon Sorbonne in 2008. In 2006, she was a WTO
Read More
PhD fellow. She joined University of Rome Tor Vergata as a Marie Curie Researcher in September 2007. Leila published recently in top peer reviewed journals such as Journal of International Economics and World Bank Economic Review. Her research interests include International Trade, Political Economy, SMEs, and Development.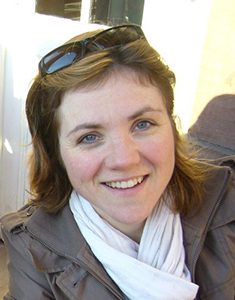 Amélie BARBIER-GAUCHARD is Assistant Professor in Economics at the University of Strasbourg. She conducts research in the BETA Research Unit (Bureau of Theoretical and Applied Economics). As expert in economic policy, fiscal policy tools and European integration,
Read More
in recent years, she was in charge of expert missions for French and European institutions (European Parliament, Committee of Regions etc). For more information, see:
http://www.barbier-gauchard.com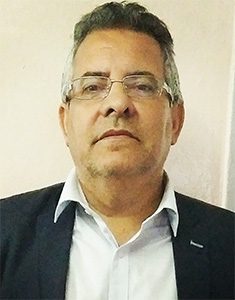 Yacine BELARBI is senior researcher in CREAD since 2009. His research focuses on economic geography, macroeconomic policies and economic development. He was visiting professor at Paris 13 university and Paris Ouest university, and exercised for many years as head
Read More
of macroeconomic division in CREAD. Yacine BELARBI published many papers, his most recent works focus on the interaction effects of institutions and oil dependence on growth, the regional employment dependence and spatial dependence in Algeria, and the growth urban dynamics in Algeria. He is the director of the Research centre in applied economics for development (CREAD).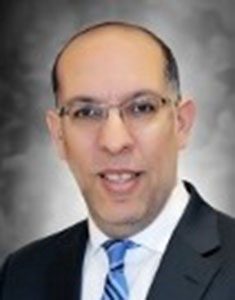 Samy Ben Naceur is Deputy Director of the IMF-Center for Economics and Finance in Kuwait and Associate Professor ESSEC Tunis. He is senior expert at the Euro-Mediterranean Economists Association (EMEA). Previously, he worked in the Middle East and Central Asia Department of the
Read More
IMF, where he led analytical works on financial issues. He has also been an expert in banking, economic advisory and financial analysis with the Global Development Network, European Commission, the African Development Banks and several consulting firms in Europe and the MENA region for more than 15 years and published many papers in top academic journals. He holds a Diploma from INSEEC Bordeaux (France) and an Honours Ph.D. in Finance from Paris Sorbonne University. He studied the impact of capital regulation on cost of intermediation and bank performance in Egypt, the incidence of the Basel Accords on credit slowdown in MEDA countries, and the creation of common currency in the Gulf Countries, as an IMF international expert. He participated in several studies including a study on the impact of stock market liberalization on financial development and economic growth in MEDA countries, a study on the incidence of regulation, governance and liberalization on the performance of banks in the MEDA countries, and a study on banking sector development, economic growth and poverty alleviation in the MEDA countries.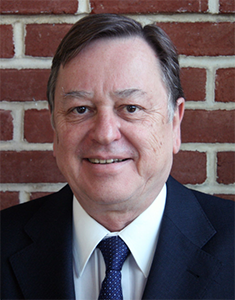 Ahmet O. Evin, founding dean of the Faculty of Arts and Social Sciences and Professor Emeritus at Sabanci University, serves as Senior Scholar and Board Member of Istanbul Policy Center. As a Jean Monnet Professor ad personam, he has held the Jean Monnet Chair of European Policy
Read More
Studies, as well as the Anna Lindh-La Caixa Chair for Euro-Mediterranean Studies at Sabanci University. He received his B.A. and Ph.D. degrees at Columbia University. Professor Evin has been a senior fellow of the Transatlantic Academy (Washington, DC) and an Alexander Onassis Senior Fellow at Eliamep, Athens. He serves on the Advisory Board and is a current senior fellow of the Institute of Advanced Studies Köszeg.
Professor Evin has previously taught at Harvard, NYU, University of Pennsylvania (where he was director of the Middle East Center), the University of Hamburg and Bilkent University (where he headed the Political Science department).
He has served as Director of Education of the Aga Khan Trust for Culture (Paris and Geneva), and Advisory Board member of the Aga Khan University, Faculty of Arts and Sciences – East Africa. His corporate management experience includes Philip Morris International.
He has authored or edited over 10 volumes on politics, culture, and development, and currently serves on the editorial boards of five international journals.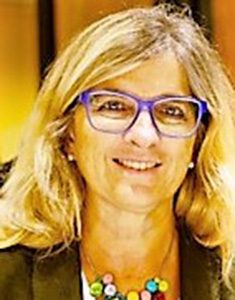 Giorgia Giovannetti is Vice President for international Relationships of the University of Firenze (from November 2015), full Professor of Economics at the University of Florence (since 2001), visiting Professor at the European University Institute, Part time professor at New York
Read More
University, Study abroad programme and member of the "consiglio di Reggenza" of the Bank of Italy, Florence. She has acted as Scientific Director of the (first and second) European Report on Development in 2009 and 2010, Director of the Development Research Area in the Global Governance Programme (2011-2013), Director of the Research Centre of the Italian Trade Institute-ICE (2005-2007). She has been advising the EU Commissioner for Development (2009-2012), the President of the Italian Trade Institute-ICE (2004-2014), the Italian Treasury (2003-05) and the Italian Ministry of Foreign Trade (2002-05). She is the scientific coordinator of the Fondazione Manlio Masi, member of the globalization team at OECD, fellow of the Foundation for International Development Study and Research- FERDI, (University of Auvergne at Clermont Ferrand) and Fondazione Luca D'Agliano (Turin). She was in a Group of the Center for Global Development (CGD) in Washington working on the Reform of the Rome Agencies. She holds a PhD and an MPhil in Economics from Cambridge University, and a Laurea cum laude in Statistics from the University of Roma la Sapienza. In the past she has been fellow of Trinity College- Cambridge and lecturer (1990-1995) and visiting Professor in several universities (Pompeu Fabra- Barcelona, Hoover Institution-Stanford, Universitat Torcuato de Tella- Buenos Aires). She has also been Fellow of the European Forum of the EUI on "The Political Economy of an Integrated Europe" (1996-97). Her research interests include macroeconomics, political economy, international trade, European Economy and development economics. Her work has been published in leading academic journals and presented in main international conferences.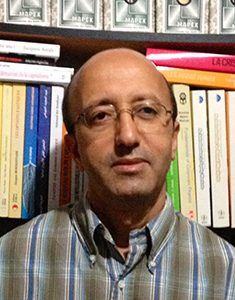 Moez Labidi is a Professor of International Finance and Monetary Policy at Faculty of Economics and Management of Mahdia, University of Monastir, Tunisia. He holds his PhD in Economics from the University of Nice-Sophia Antipolis (1992). In February 2011 he joined the board of directors
Read More
of the Central Bank of Tunisia until October 2012 . Since 2013 he is a Senior Fellow in a think tank NABES (North African Bureau of Economic Studies). Since 2015 he is a member of the Stock Index Committee of the Tunisia Stock Exchange. Since 2017 he's a member of the National Council of Competition. Since 2016 he has been appointed as an advisor to the Minister of Finance in Charge of Financial reforms implementation. In 2017, he was appointed a member of the Conseil d'Analyse Economique (Council of Economic Analysis) reporting to the President of government.
He published many academic articles in international reviews (as Economic Modelling, Economies, Journal of Applied Business Research, European Journal of Economics, Finance and Administrative Sciences, International Journal of Mathematics in Operational Research, International Journal of Innovation and Applied Studies, Panoeconomicus, …)
In EMNES, he contributes to the research area on Monetary policy Reforms in the financial sector, Bond market and Financial inclusion in Tunisia.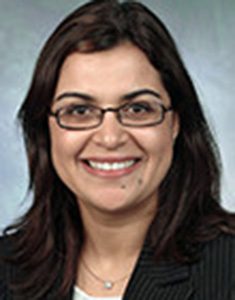 Basma is an associate professor at the Peter B. Gustavson School of Business and the operations chair for the Centre for Social and Sustainable Innovation (CSSI). Her research examines the importance of currency risk in global equity markets and how exchange risk
Read More
fluctuations affect the pricing of risk in stock markets around the world. She is also interested in issues of integration versus segmentation of financial markets, international diversification benefits into emerging markets, systemic banking crises and financial liberalization. Her past research has been published in leading business journals such as the Journal of Financial and Quantitative Analysis, the Journal of International Business Studies, the Journal of Empirical Finance, and Emerging Markets Review. Basma's current research looks at the impact of financial system diversity on economic growth and macro-financial stability. Thanks to research funding from the Canada Foundation for Innovation and BCKDF, she's working on developing a new global financial database that provides more comprehensive measures of institutional diversity and depth of national financial systems around the world. At Gustavson, Basma teaches international and corporate finance with an underlying foundation of organizational and functional sustainability to graduate and undergraduate students. Since 2011, Basma has also been teaching for the International Monetary Fund's Institute for Capacity Development and contributes to various executive training courses offered by the Institute to mid-to-senior level government officials from African and Eastern European central banks and ministries of finance. Prior to that, she worked as a consultant for the World Bank, taught finance courses at McGill University's Desautels Faculty of Management, and held various positions in the private sector in Tunisia and Europe. Since 2010, Basma has overseen the calculation of the carbon footprint of Gustavson faculty, staff and students, and has been actively engaged with CSSI in its ongoing efforts to reduce the school's carbon footprint.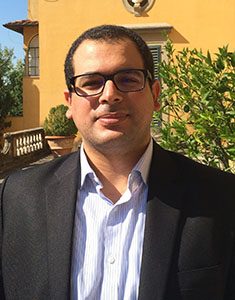 Hamza Meddeb is a research fellow at the Middle East Directions Program at the European University Institute, Florence, Italy. He is also an associate fellow of the Middle East and North Africa Programme at Chatham House. Dr Meddeb was a visiting fellow at the European Council
Read More
on Foreign Relations (September-December 2016 a non-resident scholar at Carnegie Middle East Centre (January 2015- March 2016) and a Jean Monnet Fellow at the European University Institute from 2013 to 2015. ), Dr Meddeb holds a PhD in Political Science from Sciences Po Paris in 2012. His research interests lie in the intersection of political economy, security studies and state-society relations in Tunisia. He is the author of « Peripheral vision. How Europe Can help preserve Tunisia's fragile democracy », ECFR Policy Memo, January 2017 and « L'Etat d'injustice au Maghreb. Maroc et Tunisie » (With Irène Bono, Béatrice Hibou and Mohamed Tozy), Karthala, Paris, 2015 (Book in French)
Within EMNES project, he focuses on the problematic of the state and its effectiveness in enforcing institutions.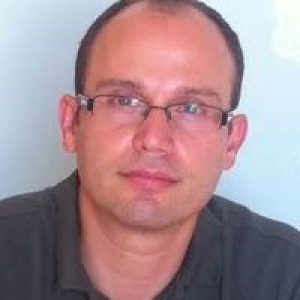 Leonidas is Managing Director of E3-Modelling and a researcher in the general equilibrium modelling team. He has more than 15 years of experience in modelling and extensive participation in several research and policy oriented projects. He is a Contributor to the
Read More
development of the applied economic model that represents all Mediterranean countries. He is experienced in climate change policy assessment using general equilibrium models, environmental economics, energy economics and transport analysis. He is expert in collecting and reconciliating large datasets following the regular database updates and modelling extensions of a number of applied models.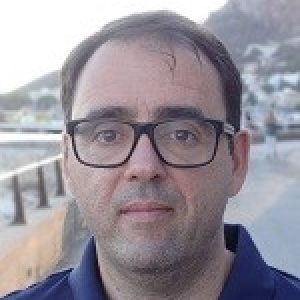 Raul Ramos, is Associate Professor of Applied Economics at the University of Barcelona, researcher at the Grup d'Analisi Quantitativa Regional (AQR-IREA) and IZA Research Fellow. Since 2012, he has been a member of the Editorial team of the European Journal of Development
Read More
Research. His research interests include labour market analysis from a regional and international perspective, with a specific focus on the impacts of globalisation, European integration and migration on wage inequality and unemployment.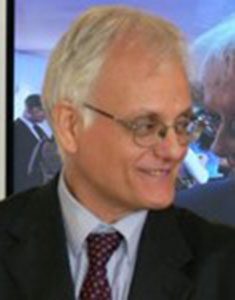 Carlo Sessa is Vice President and Board member of the Euro-Mediterranean Economists Association (EMEA) and Research Director and former President of the Institute of Studies for the Integration of Systems of Rome (ISINNOVA). Before joining the Institute in 1983, he has
Read More
conducted research at NYU, where he worked with Nobel Prize winner Wassily Leontieff. He was the Coordinator of several EU research projects, in the 5th, 6th and 7th Framework Programmes, in the fields of transport, urban issues and environment. In this context, he organised several participatory foresight exercises, involving panels of experts and citizens.
For EMNES, he is developing the foresight framework.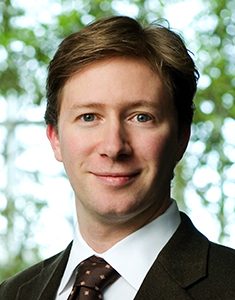 Ari Van Assche is associate professor and chair of the International Business department at HEC Montreal, as well as research fellow at the research centers CIRANO and IRPP. He holds a BA and an MA in Chinese Studies from the Katholieke Universiteit Leuven and a PhD in Economics
Read More
from the University of Hawaii at Manoa. His research focuses on the organization of global value chains and their implication for trade and industrial cluster policy. On this topic, he has published widely in academic journals and has consulted for various Canadian and international governmental organizations including Global Affairs Canada, the Asian Development Bank and the World Bank.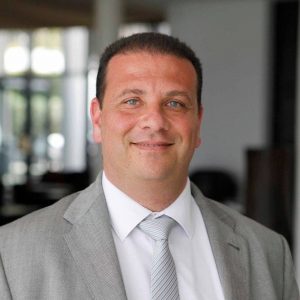 Habib Zitouna was the General Director of the Tunisian Institute of Competitiveness and Quantitative Studies (ITCEQ) part of the Ministry of Development, Investment and International Cooperation. He is Professor of Economics at the Faculty of Economic Sciences and
Read More
Management of Nabeul, member of the Research Unit MASE (University of Carthage), and General Secretary of the Tunisian Association of Economists (ASECTU). He holds a PhD in International Economics at the University of Paris 1 Panthéon-Sorbonne in 2004. His research activities are linked to International Economics (International Trade, Foreign Direct Investment, Trade Policy and Environment). He has published articles in different academic journals such as the Journal of International Economics, International Economics, Review of International Economics, Journal of Economics and Management Strategy, Applied Economics or the Journal of Economic Integration. He has also participated to different studies and research projects for national, regional and international institutions. In EMNES, he is the administrative and scientific leader of the ITCEQ team and he contributes to the research on trade economics.