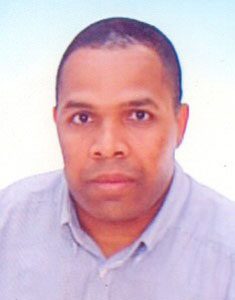 Abdelkader Ait El Mekki
Prof. Abdelkader Ait El Mekki is professor at the Department of Agricultural Economics, the National School of Agriculture in Meknes (ENA) and Associate professor at Agronomic and Veterinarian Institute Hassan II (IAV), Rabat, Morocco. He has expertise in agricultural value chain analysis, international trade, quantitative policy analysis and rural development economics.
Read More
He has been team leader or Agroeconomist member of  research projects and studies funded by the EU, the World Bank, USAID, IFAD, UNDP, FAO, GIZ and the Moroccan government.
In EMNES, as a senior researcher, Pr. Ait El Mekki contributes to the research area on regional integration for the case of Morocco.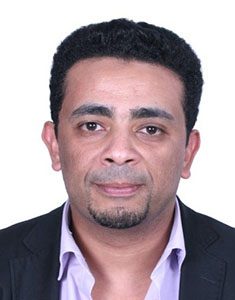 Ilyas Azzioui
Mr Ilyas Azzioui is currently a PhD student in Entrepreneurship at Ibn Tofail University. He is also an associate researcher at IAV. He has an engineer diploma in agronomy, a Master degree in management (ISCAE) and a M.Sc. in Innovation Management and Entrepreneurship from Manchester Business School, from the University of Manchester. He attended several trainings related to science, technology, innovation and entrepreneurship management and evaluation.
Read More
After one year of experience as a commercial engineer, he joined the National Center for Scientific and Technical Research (CNRST) in 2002.
He managed a national research program as well as international research cooperation programs from 2002 to 2006. He has been a member of the Moroccan Incubators Network (RMIE) since 2005. He is currently managing CNRST's Diaspora Incubator in addition to European projects supporting cooperation between Morocco and EU in the fields of STI and FINCOME program to promote the contribution of highly skilled Moroccan Diaspora to the development of Morocco. Mr. Azzioui conducted and contributed to several studies and projects dealing with marketing, incubation, entrepreneurship, and innovation at national and international levels. He organized, contributed and chaired many national and international workshops and conferences addressing research, innovation, business incubation and entrepreneurship issues. Mr. Azzioui was the coordinator of the Euro-Mediterranean Innovation Space (EMIS) task force. He was a country correspondent of Erawatch the European Commission's information platform on European and third countries national and regional research and innovation systems and policies.
Mr Azzioui is an active member, advisor and mentor at Startup Maroc the leading NGO supporting innovative startups in Morocco. He is also a mentor at The Moroccan banch of The Silico Valley accelerator called The Founder Institute He was an elected board Member of Middle East and North Africa Incubators Network (MENAinc) and a member of the international network called Science Parks and Innovation Centers Experts (SPICE group).
In EMNES, he contributes to the research area on private sector development and leads the entrepreneurship survey.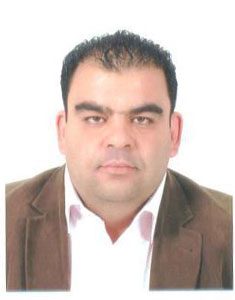 Moez Ben Tahar
Moez Ben Tahar is assistant professor of economics at Faculty of Economics and Management, Sousse University, Tunisia and associate researcher at LEFA research centre at HEC Carthage and. He holds his PhD in Economics from the University of Nice-Sophia Antipolis.
He's the author of numerous scientific articles covering several topics such as business cycle, stabilization policies, workers' remittances, inclusive growth, financial integration. ),
Read More
He is member of several research programs (European Commission, FEMISE, ERF, RIAD, IDRC and more).
In EMNES, he contributes to the research areas on institutions and institutional reforms and labor markets.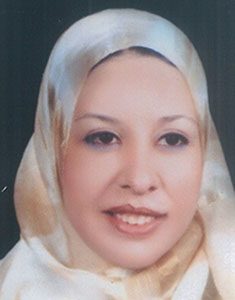 Marwa Biltagy
She is Associate Professor of Economics, Faculty of Economics and Political Science, Department of Economics, Cairo University, Egypt & a Research Associate at Economic Research Forum (ERF). She is also the Deputy Head of International Relations Office, Department's Representative of the Post-Graduate Studies, Economics Department, and Academic Leader for the Credit Hour System, Post-Graduate Studies, Economics Department, FEPS.
Read More
She received the prize of Best M.Sc. and Ph.D. theses in Cairo University in 2005 and 2010 as well as the prize of Best Professor of Economics in FEPS for Post Graduates in 2015/2016. Awarded the Distinguished International Scientific Publication Prize in 2012, 2013, 2014, 2015 and 2016, respectively from Cairo University. She is specialized in Economics of Education, Economics of labor and Human Resources and Behavioral Economics. Member in the several professional Associations, for example, American Economic Association (AEA), Middle East Economic Association (MEEA), International Association for Feminist Economics (IAFE) and International Health Economics Association (IHEA).
Nabil Boubrahimi
Nabil Boubrahimi is Professor at Ibn Tofail University, Kenitra Morocco since 2011.He is associate researcher with EUMF. He holds a PhD in economics with a focus on Macroeconomics and International Trade. He is an associate researcher at the Royal Institute of strategic Studies (IRES)
Read More
and a senior consultant for different international organizations such as the African Development Bank and the United Nations African Economic Commission (CEA).
In EMNES he contributes to the research area on macroeconomic policy and employment in Morocco.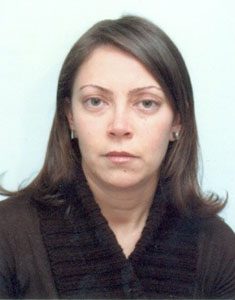 Dorra Mezzez Hmaied
Dorra Mezzez Hmaied is a full Professor of Finance at the Institut des Hautes Etudes Commerciales (IHEC) – Carthage. She is in charge of the Finance Department and the Master of Research in Finance at the same institution. She has a PHD of the Paris Dauphine University.
Read More
Her main research is on Banking and Financial markets in Tunisia published in Review of Middle East Economics and Finance ; Journal of Financial Regulation and Compliance, The International Journal of Business and Finance Research ; Journal of Money, Investment and Banking ; The Journal of Private Equity, etc.
In EMNES, she is team leader and contributes to the research area  on finance.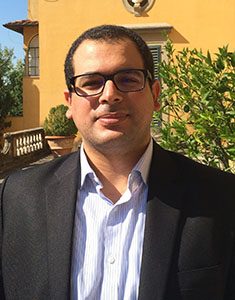 Hamza Meddeb
Hamza Meddeb is a research fellow at the Middle East Directions Program at the European University Institute, Florence, Italy. He is also an associate fellow of the Middle East and North Africa Programme at Chatham House. Dr Meddeb was a visiting fellow at the European Council on Foreign Relations (September-December 2016 a non-resident scholar at Carnegie Middle East Centre (January 2015- March 2016) and a Jean Monnet Fellow at the European University Institute from 2013 to 2015. ),
Read More
Dr Meddeb holds a PhD in Political Science from Sciences Po Paris in 2012. His research interests lie in the intersection of political economy, security studies and state-society relations in Tunisia. He is the author of « Peripheral vision. How Europe Can help preserve Tunisia's fragile democracy », ECFR Policy Memo, January 2017 and « L'Etat d'injustice au Maghreb. Maroc et Tunisie » (With Irène Bono, Béatrice Hibou and Mohamed Tozy), Karthala, Paris, 2015 (Book in French)
Within EMNES project, he focuses on the problematic of the state and its effectiveness in enforcing institutions.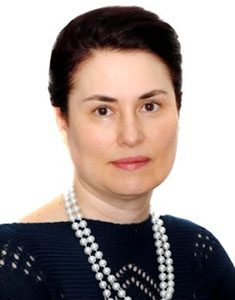 Rim Ben Ayed Mouelhi
Rim Mouelhi is full Professor of Economics and Statistics since 2007 at ISCAE  la Manouba University of  Tunis. She has a PhD in Economics from the University of Bourgogne, France (1994). She published many academic articles in international reviews (as Econometric Reviews, the Journal of Productivity Analysis, Labour Economics, Economic modelling, Journal of African Economies, Economie et prévision…).
Read More
She also contributed to chapters of books edited by Oxford University Press. She is member of the Laboratory of Applied Economics and Empirical Finance, IHEC Carthage, since 1997. She is Research fellow at ERF (Economic Research Forum, Cairo) since 2002. She is a Senior Fellow in a think tank NABES (North African Bureau of Economic Studies) since 2013. She was a Consultant with the Tunisian Institute of Strategic Studies, consultant with the Institute of Quantitative Economics, consultant with the PNUD and consultant with the World Bank and with the African Bank of development. Areas of expertise include Firm's productivity, firm's performance and firm's dynamics (micro data analysis), Private sector and business environment and Labor markets.
In EMNES, as a senior researcher and team leader, she contributes to the research area on private sector development.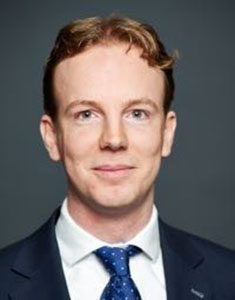 Willem Pieter de Groen
Willem Pieter is a Research Fellow at the Financial Institutions and Prudential Policy Unit at the Centre for European Policy Studies (CEPS) in Brussels and an associate researcher at the International Research Centre on Cooperative Finance (IRCCF) of HEC Montréal. He has (co)-authored several studies on EU and Near East banking regulation, as well as diversity in bank ownership and business models, small and medium-sized enterprises obstacles to growth and access to finance.
Read More
Willem Pieter has further extensive experience in gathering and analyzing data, e.g. product prices, executive compensation, financial performance, and structure. Willem holds a Master in Finance, VU University, The Netherlands; Bachelor in Economics, Utrecht University, The Netherlands; and speaks Dutch, English and German.
In EMNES, he contributes to the research on finance and private sector development.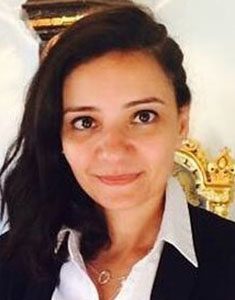 Racha Ramadan
Racha Ramadan, is an assistant professor at the Economics Department, Faculty of Economics and Political Science, Cairo University, where she did her undergraduate studies. She received her Ph.D. in Economics, in April 2010, from Toulouse School of Economics, under the supervision of Professor Alban Thomas.  During her stay in France (2004-2007 and 2008-2010), she worked as teaching assistant in Toulouse University I and as research assistant in Toulouse Business School.
Read More
In 2008, she worked as research assistant in International Food Policy Research Institute (IFPRI) in Washington, D.C. for nine months. From August 2010 to 2015, she worked as an economic consultant for different international organizations such as the UNDP-Regional Office in Cairo, World Bank, UN-ESCWA and UN-FAO.  She was a visiting scholar in Hamburg University in Germany during October 2012 and in Chicago University Center in Paris from April 2013 to June 2013.  During the Spring semester of 2014, she was a visiting scholar at the Humphrey School of Public Affairs, Minnesota University. Her research interests include applied micro-econometrics on poverty, food security, gender and human development in Egypt and other developing countries.
In EMNES, she co-leads FEPS teams and contributes to the research on institutions, institutional reforms and social justice.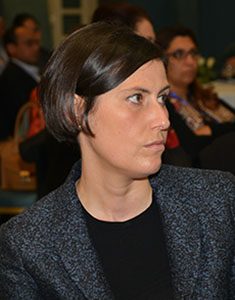 Serena Sandri
Serena Sandri is working as Assistant Professor at the Management Department of German Jordanian University since February 2012. Before joining German Jordanian University, she worked at the Institute for Entrepreneurship and Innovation Management of Humboldt Universität zu Berlin. She is associate researcher at Yarmouk University.
Read More
Her main fields of expertise are behavioral economics, institutional economics, and entrepreneurship. Her publications have appeared among else in the Journal of Economic Behavior & Organization, the European Review of Agricultural Economics, and Mediterranean Politics.
For EMNES, she contributes to the research areas on institutions, private sector development and finance.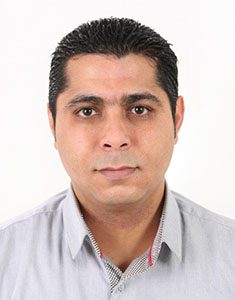 Seifallah Sassi
Seifallah Sassi is an assistant professor of economics at University of Jendouba (Tunisia) and member of Laboratory of Applied Economics and Finance at the IHEC – University of Carthage (Tunisia). In this position, Sassi teaches and conducts research on macroeconomics. He holds a Ph.D in Economics from Aix-Marseille University (France). He has carried out research and consulting activities in the field of Economics modelling and Development Economics.
Read More
He has published numerous articles internationally refereed academic journals. His research and publications focus on issues involving growth and development, labour economics, applied economics and macroeconomic modeling.
In EMNES, Seifallah Sassi contributes to the research area on macro-economic policies and employment. He is in charge to compile a database that includes sectoral data essentially employment and value added and he assist senior economist in order to prepare a comprehensive status reports that identify the trends of macroeconomic indicators, survey on employment policies and an assessment on the ability of Tunisian sectors to generate employment opportunities.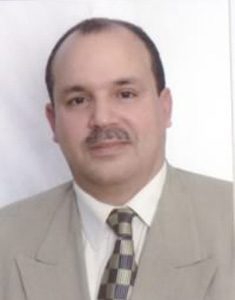 Mohamed Larbi Sidmou
Prof. Dr. Mohamed Larbi Sidmou is currently  Professor of Economics and Management at the University of Cadi Ayyad and Senior Researcher at EUMF. From 2007 to 2011, he was  Vice-president of the University Cadi Ayyad in Morocco. He acted as Head of the Department of Economics from 1997 to 1998 and he was Head of the Department of Management from 1999 to 2000.
Read More
He is the Founding Director of the Laboratory Quality and Marketing L-QUALIMAT. He is member of EDIMAP Network the Moroccan Association of Quality and Management and the Reading Committee of Marrakesh Law Faculty Journal. He supervised and assisted over 30 doctoral theses and published several articles and books. He holds a Phd in Economics and Agro-industrial and Food Management obtained at Montpellier I in 1987. He obtained his MSc diploma at l'Institut Agronomique Meditrraneen de Montpellier. In EMNES Prof. Sidmou is the scientific leader of the EUMF team and is involved in the research on the private sector.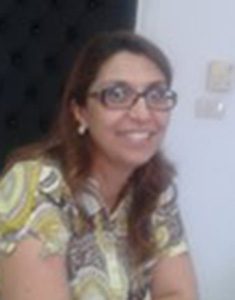 Olfa Benouda Sioud
Olfa Benouda Sioud is Vice-Rector of Carthage University. She is professor of Finance at IHEC Carthage and member of the Research Laboratory in Applied Economics and Finance.  She is currently member of the board of directors of the STB acting as independent director.
Read More
She was member of the national council of economic analysis attached to the presidency of the government (until July 2013). In EMNES, she contributes to the research area on finance.